Devil's advocate: The 50 best albums of 2019: 20-1
Picking 50 albums to represent the best of music in 20019 was a difficult process. Figuring out which of those would sit at the top of that list proved agonizing. My list, for the most part, differs from what the RIFF editorial board cobbled together. We all agreed Angel Olsen's All Mirrors is a great album, but this starts rather than concludes with it.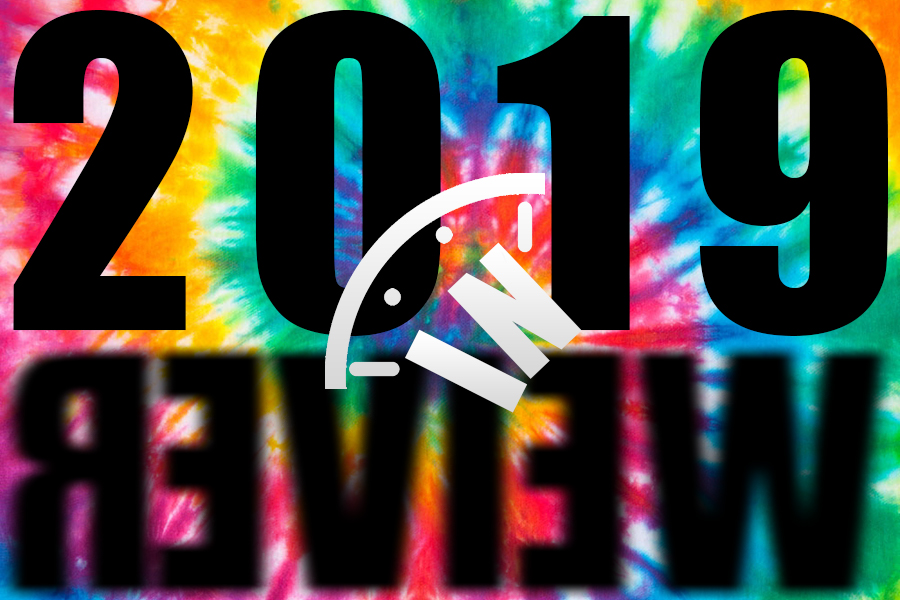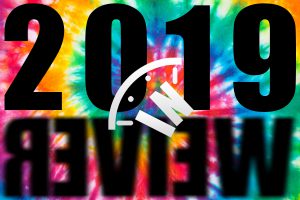 The conclusion includes eerie folk music, a few art-pop goddesses, rising stars in hip-hop, modern-day poets, punk rock newcomers and a goth country singer-songwriter—that's a thing! I'd like to consider myself the emotional type, so you might notice that the final installment of this list is full of some incredibly downtrodden records.
If you're starting my list here, work your way up to speed with parts one and two.
The long-promised bright future of Angel Olsen is here and it is absolutely wondrous. All Mirrors is an explosive realization of the emotional intimacy she's always conveyed. Still holding the same smoldering intimacy of her prior works close to heart, Olsen's latest achievement undoubtedly solidifies her as one of the most talented voices of this decade. The RIFF editorial board gave All Mirrors the honor of being the record of the year. 
Recalling his days as the frontman of Angels of Light and even some melodic ambient folk moments from the last reiteration of Swans, Michael Gira unearths humanity's most debased and vile thoughts, dwelling within a plume of shimmering beauty and melodies. It may not completely rekindle the sweeping magnificence of SWANS' last iteration, but Leaving Meaning is still a jaw-dropping experience worth subjecting yourself to.
18. IDER – Emotional Education
Aside from the brief initial buzz surrounding the release, it seems Emotional Education has become criminally forgotten. What a shame, because the London duo's debut album is a powerful conduit of millenial animosity. Though the overarching sentiment of disparity is a bit on the nose, this is straightforward electro-pop at its finest and earnest—even with the innumerable amount of stadium-sized choruses. How? Because this duo wholeheartedly believes every word it utters. 
17. Otoboke Beaver – Itekoma Hits
Throbbing with untamed anger, Otoboke Beaver's Itekoma Hits is the biggest blast you'll have maneuvering through being "pissed-off." Though it doesn't reinvent the wheel for hardcore punk, Itekoma Hits pins Otoboke Beaver as a refreshing voice, communicating beastly aggression that surpasses genre's norms. 
Dara Kiely's mangy vocals having paired well with Girl Band's untamed noise in the past, but the latest offering ramps up their abrasiveness to a whole new level. The Talkies sounds bolder and indebted to the abstract chaos that's always dwelled deep within him and his gang. If for some odd reason you want to experience what Kiely's personal hell is like, then allow Girl Band to take you on a  twisted tour.
15. Denzel Curry – ZUU
Check out what I had to say about ZUU in RIFF's list of the best hip-hop albums of 2019.
14. Ioanna Gika – Thalassa
Easily one of the best debut albums of the year, Thalassa rises and falls like the ocean. Reminiscent of the work of artists like Julia Holter and Chelsea Wolfe—whom Gika toured with this year, Thalassa is an unhinged art-pop stunner that surprises with waves of droning bass, delicate swathes of synth and Gika's salient voice.
13. Megan Thee Stallion – Fever
Here's what I had to say about Megan Thee Stallion in RIFF's list of the best hip-hop albums of 2019.
12. Vagabon – Vagabon
Laetitia Tamko, who performs as Vagabon, followed up her charmingly rough-around-the-edges debut with one of those most captivating indie rock records of the entire year. With each, listeners bear witness to the blossoming artist almost completely revamping her sound and voice into something unrecognizable, but one that was specifically predestined for Vagabon.
11. Show Me The Body – Dog Whistle
The future of the hardcore resides in the tumultuous hearts of New York's Show Me The Body. This latest record is proof of why. An incessant, irate bark in the ears of listeners, Dog Whistle focuses on America's decay through the abstract and a humanistic lens that's oddly optimistic amid sonic haze and infectious torment.
10. The Murder Capital – When I Have Fears
Rather than reacting to political turmoil or rocking out just for kicks, The Murder Capital's debut album draws from a well of downtrodden sound and themes, ranging from loss to mortality. The result is unequivocally mournful. When I Have Fears' atmosphere yields beauty from a hushed slow-burning rendering of pain, seldom found in punk rock, today.
9. Devon Welsh – True Love
Welsh's most intimate work to date, True Love is a return to the atmospheric simplicity of his days as Majical Cloudz. Unlike last year's Dream Songs, True Love strips it all back to basics. He devastates the masses merely through a synthesizer, a drum machine and, of course, his crystalline voice.
8. Black Marble – Bigger Than Life
Frenetic and full of life, Black Marble's third full-length subverts common criticism against most synth-pop these days; a lack of emotive depth. Bigger Than Life is full of beautiful sound and textures, but it's also full of emotional weight, intimately reflecting a transitory state between the past and the present.
7. (Sandy) Alex G – House of Sugar
Mac Demarco has remained the ever-copied prince of bedroom pop, but let's not overlook the work Alexander Giannascoli—also known as (Sandy) Alex G—has done to push DIY outside of the bedroom and into unconventional territories. With eight full-length records to his name, Alex G capped off an impeccably consistent and influential decade with House of Sugar. This album surpasses the confines he himself helped build. 
6. Clipping. – There Existed an Addiction to Blood
Check out what I had to say about There Existed an Addiction to Blood in RIFF's list of the best hip-hop albums of 2019.
5. Purple Mountains – Purple Mountains
We'd all like to imagine a world where the great David Berman didn't take his life—shortly after the release of his first and last record as Purple Mountains. But even in this perfect world, Berman's last effort would have levied the same shock and unflinching level of honesty that's often hard to swallow. Snapping back to reality with Berman's untimely death in full frame, you'd be hard-pressed to find a project more beautiful amid self-deprecation than this unquestioned masterpiece.
4. Black Midi – Schlagenheim
Black Midi stirs together elements of math rock, no wave and post-punk into one disgustingly bleak serving of abnormality. The band has become challenging for journalists and fans to fit into constricting boxes. Schlagenheim may possess some semblance of those genres, alongside others like kraut rock and even free jazz. Pining for some rigid label is futile because Schlagenheim is one of the most unique rock records released this year—and maybe of the past five years.
3. FKA Twigs – MAGDALENE
On MAGDALENE, FKA Twigs gifts listeners arguably THE best pop album of the decade. This isn't reactionary hype. It's singular artist tapping into a well flowing with brilliance. With MAGDALENE, FKA Twigs delicately weaves together an intimate expression of heartbreak, needled through masterfully crafted art-pop grandeur. It'll make you feel small and insignificant compared to Twigs' unique universe, which is at once alien and very, very human. 
2. Big Thief – U. F. O. F.
As I sit and write this, I think back to when I first listened to Big Thief's first of two 2019 releases, U.F.O.F. My friend Rob was glowing about it while another, Chase, deemed it an overrated bore. After the initial experience, I leaned toward hating it as well. But as a month and a half passed, I had never been so happy to admit how wrong I was. A dreamy sedative on the exterior, U. F. O. F. is achingly vulnerable at its core. Though Adrianne Lenker's voice is hushed to a whisper most of the time, her raw quivers and spellbinding range act together as both a comforting caress and a striking drive to the heart. If you've already written this record off, please, give it another chance.
1. Orville Peck – Pony
YEEHAW! Here it is cow-folk, the best album of the year and yes—it's a country record. Though his sound recalls a particular era of country music, Orville Peck's Pony is sentimentally everlasting and a tender reminder that a mask can reveal more than it hides. With all the mysteriousness that surrounds Peck's aesthetic, the crooning cowboy bares it all for you to feel and heal through the power of his voice and lovesick lyrics. The future is exciting for country music overall, and my biggest cause for excitement is Peck.
Follow writer and photographer Kyle J. Kohner at Twitter.com/kylejkohner and Instagram.com/kylejkohner.