Matt De Mello's top 10 breakup songs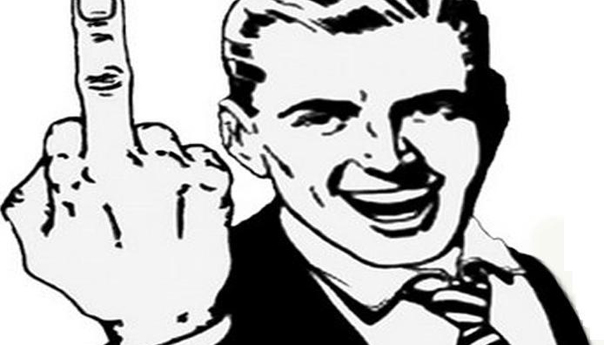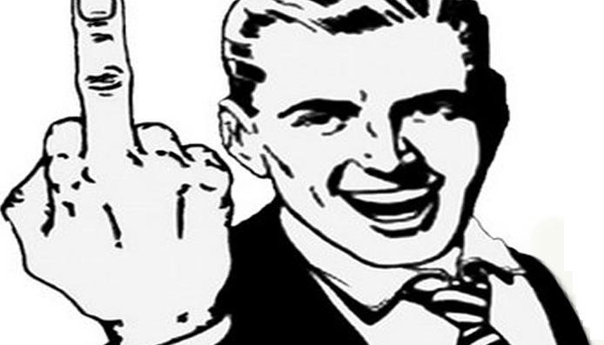 It's "love and hate" week at RIFF. We've taken on the theme of Valentine's Day to talk about breakups, both sides of it. We're finishing off with my Top 10 breakup songs, but there are some caveats:
These are only since 1980. So, there's a whole bunch of old really good soul, blues, classic rock songs that are left by the side of the road watching as time marches forward.
No jazz. No country. There are some that adore jazz at RIFF, but we're looking for something a little more mainstream. Country, well, country is a little too saccharine for this list.
There are some songs on this list that you may not know and others that you didn't realize were about breakups. There are some that you can hum on cue. We mixed it up to not be formulaic, even if it is more or less a traditional countdown.
Finally, these songs don't have to necessarily be about someone. It could be about love of something, like a dog or a parrot or a bar stool. Hate is hate, baby!
10 – Cee-Lo Green – "Fuck You" – I've got this at no. 10 because it's almost a post-breakup song. But it still counts. The bitterness exuding from Cee-Lo's lyrics is something many of us have gone through.
9 – No Doubt – "Don't Speak" – Remember when No Doubt played The Whisky wearing pedal-pushers and a wife-beater? I do. I'd love to say we all knew they'd blow up, but we were kids and knew Eric Stefani from around the way. When Tragic Kingdom blew up we were all kind of shocked, because Gwen was such a cool low-key girl that didn't seem hyped to that scene. Regardless, this song is a huge reason for their success.
8 – Culture Club – "Do You Really Want to Hurt Me?" – I don't care what anyone says, Boy George is one of the most underrated songwriters of the 1980s. Writing in code about his relationship with drummer Jon Moss, George wonders what he did to be treated so poorly.
7 – Lily Allen – "Smile" – Another biting "fuck you" song about a guy who cheated. This is a song about female empowerment and a little schadenfreude about the pain the guy is now feeling when his relationship collapses.
6 – Guns 'N Roses – "Don't Cry" – A song about a woman leaving a man, but doing it in the nicest way possible. Sometimes these things just don't work out. One of the first songs written by Axl Rose and Izzy Stradlin, it was included on the demo tape the band sent to Geffen.
5 –  Bloc Party – "I Still Remember" – Sometimes a breakup song isn't a breakup song at all. Sometimes it's a song about wishing it had happened. The narrator talks about being young, unsure about his sexuality, but knowing that had the other person acted, he would have gladly kissed him. There's a twinge of regret, but also fond remembrance.
4 –  Ben Harper – "Please Bleed" – This is about that feeling where your partner demeans you so much that you think they aren't human. Harper sings, "Please bleed, so I know that you are real/ So I know that you can feel/ The damage you have done." That feeling of having lost yourself so deeply in someone that you become ashamed of what you've become.
3 –  Okkervill River – "Lost Coastlines" – Sometimes a breakup song isn't about breaking up with a romantic significant other, but a bandmate. This one was written by Will Scheff and Jonathan Meiburg and they trade verses back and forth. Written as a sort of going away present to fans as Meiburg had decided to leave the band. Much like Uncle Tupelo vets Jeff Tweedy and Jay Farrar the direction the music was taking was a point of contention and they both decided it was best to focus on different projects.
2 – Son Volt – "Tear Stained Eye" – What a segue! This song is both about breaking up with a town and missing a person. Referencing the Mississippi River floods of 1993 in Missouri, the song also speaks to St. Genevieve, the patron saint of Paris who convinced the Parisians to stay and pray that God would protect them from the advancing Attila the Hun and his forces. According to legend, he attacked Orleans instead. It's often cited as one of the reasons people stay in their cities when natural disasters are emerging, convinced that God will protect them.
1 – Whitney Houston – "I Will Always Love You" – What else could it be? Yes, it's a cover song, but please, Dolly Parton could never sing this song like Whitney. That note at the end still brings chills to the spine 25 years later. One of the greatest tragedies in music history, Whitney Houston couldn't escape her demons and what's lost to us is music like this.
Follow editor Matt De Mello at Twitter.com/HaightStRecords and Instagram.com/Mattyd_Images.