Max Heilman's 50 best metal albums of 2019: 30-21
We're past the point of no return. You're this far into my cavalcade of concussive music, so you might as well stick around, right?
If you thought I was throwing a lot out there with the last entry, get ready to be pulled in all directions for this next 10.
If you're joining me just now, here's part one and part two.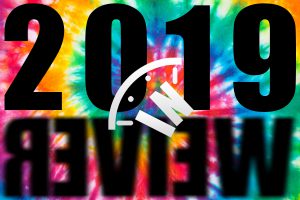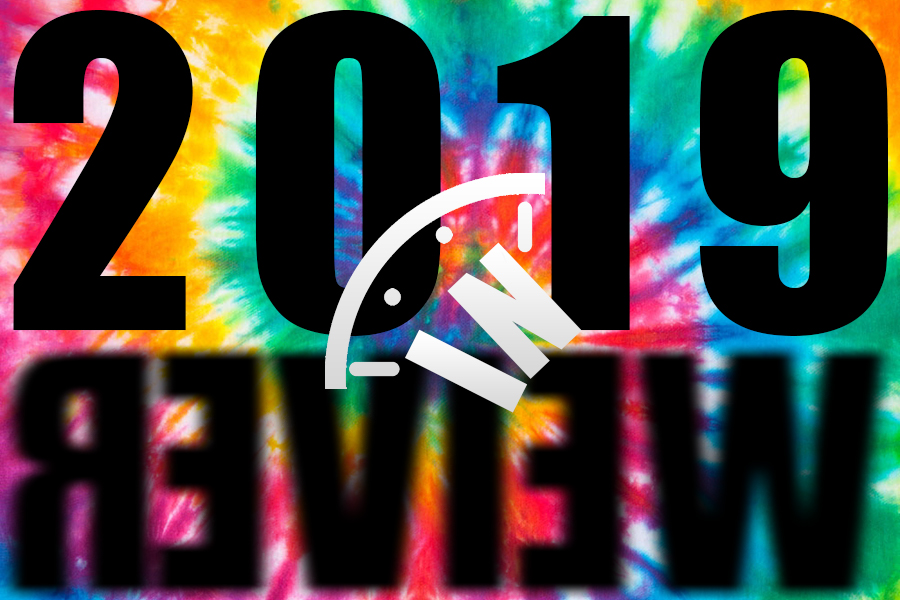 30. Hope Drone – Void Lustre
Named after a Godspeed You! Black Emperor song, these Australians understand post-rock more than the average atmospheric metal rockers. The sincerity that goes into each giant crescendo is less about manipulative dynamic shifts and more about making those climaxes count. They're not afraid to stay at full-throttle once they get there, allowing songs to breath like an ocean of sound. While remaining true to immersive repetition, Hope Drone always finds ways to get a little bit louder, or tastefully switch up the pattern to keep you interested. Void Lustre combines the weight of a crashing wave of sludge and black metal with the euphoric wash of pure post-rock, pouring attention to detail and nuance into these magnanimous jams.

29. Dreadnought – Emergence
It's hard to think of a band as forward-thinking as Colorado's Dreadnought. Combining progressive black metal with psychedelic prog-rock and neo-folk, the band's sound is unmistakable. Lauren Vieria's keyboard playing provides some thoughtful chord progressions, fleshing out the diverse array of textures produced by guitarist Kelly Schilling. Flute, saxophone and mandolin also find a place on Emergence, given an unorthodox foundation by the unpredictable drumming of Jordan Clancy. Even bassist Kevin Handlonl finds a unique foothold in the sound, giving the band a distinctly progressive and experimental take on dark metal. And yet, it's still music made to get lost in. The inventive musicality never upends the album's engrossing soul.
28. Mizmor – Cairnx
The solo project of a man who goes by the initials A.L.N., Oregon's Mizmor—or as written in Hebrew, מזמור—has become a powerhouse of American doom metal. With inhuman vocals, crushing melancholy and immaculate melodies, Cairnx continues his awesome track record. Leveling and crestfallen, the album abounds in forlorn artistry. You'd hardly be able to tell this is all the work of one person, from hushed acoustics to rushing blast beats. His vocal range remains as impressive as ever, from mid-range wretches to spine-tingling shrieks worthy of the Nazgûl. Still, the project really succeeds during those bone-crunching funeral marches, with detuned guitars and cavernous growls opening a portal to purgatory.

27. Norma Jean – All Hail
This album breaks the Georgia's post-hardcore veterans out of the shadow of their first album. Even with a revolving door of members, All Hail stands as a solid slab of chaotic hardcore with a few interesting twists and turns. While it retains the rapid rhythm changes and feral vocals fans have come to expect, the band makes a point to polarize its heaviest and most pleasant aspects. This makes for an engaging, multifaceted listen with some fiery screaming and singing by vocalist Cory Brandan Putman. Grayson Stewart makes an admirable switch from rhythm to lead guitar, and the rest of the musicians sound as spirited as ever.
26. Venom Prison – Samsara
At the nexus between hardcore and metal, Venom Prison spearheads the U.K. death metal feminist uprising. Don't get me wrong, Samsara isn't a hapless virtue signal. It's an unrelenting assault of vicious riffs, chaotic percussion and destructive breakdowns. The band strikes a balance between brutal chug-fests, hardcore groove and classic leads while vocalist Larissa Stupar uses her throat-shredding snarls to add much-needed conscious topics into the death metal wheelhouse. From unjust stoning to the plight over women's reproductive rights, her words are backed by a voice to be reckoned with. It's not even worth delving into the "female-led metal" conversation, as this stuff is just great—end of story.

25. Gardsghastr – Slit Throat Requiem
Anyone who keeps Emperor's In The Nightside Eclipse in rotation should drop everything and listen to Gardsghastr. If you're unfortunate enough to have slept on the symphonic black metal elite, then make Slit Throat Requiem your entrance. These Swedes could not have nailed that pioneering sound more perfectly. The keyboards remain perfectly mixed throughout, adding to the spooky vibe without crossing over into cheesy territory. The amount of credentials these musicians have speaks volumes as to why the band's debut recording could have such professional execution. That professionalism doesn't come at the expense of sonic necromancy, as this album is chock-full of malevolent beauty.
Don't belabor the point of whether this New York trio is metal. Like a heavier take on Deftones, these guys have romantic melody, blissful shoegaze and face-breaking riffs in spades. Spotlights have been grinding for a while and this couldn't be a better album to give them the exposure they deserve. The husband and wife team of Sarah Quintero (bass) and Mario Quintero (guitar) share vocal duties over the unwavering drumming of Chris Enriquez. The three of them have incredible chemistry, embellishing their tunes with intuitive dynamics, churning walls of sound and cathartic explosions of distorted low-end. Love & Decay's dreamy melodies and immense weight makes it a defining opus for the doom-gazers.

23. Full of Hell – Weeping Choir
Has this Maryland grindcore act reached the threshold of extremity? Infusing blinding speed and hideous slowness with power electronics, the band stays as caustic as ever on Weeping Choir. And yet, you'll find yourself recalling memorable ideas all the same. Full of Hell isn't just about grating brains to mush. Influences from melo-death, sludge metal and brutal death metal can be found at various points—even a track dedicated entirely to harsh noise. For all its over harshness, Weeping Choir provides a moment of beauty on "Armory of Obsidian Glass," which features the mesmerizing voice of Lingua Ignota in a transcendent explosion of despondent power.
22. Consummation – The Great Solar Hunter
If you ever wished Deathspell Omega was a bit less out-there, and not fronted by a racist pedophile, have I got the band for you! Australia's Consummation has Deathspell's churning dissonance, but it's held together by a more traditional rhythm section. The guitars also provide some respite from the discord in favor of rousing tremolo-picked chord progressions. The Great Solar Hunter also benefits from vocals that sound outlandish but not ridiculous. The way Craig Young gurgles and crokes under the riffs before caterwauling like a wounded animal is nothing short of breathtaking.

21. White Ward – Love Exchange Failure
These Ukrainian oddballs are to metal what film noir is to cinema. Infusing trip-hop and doom jazz into its take on post-black-metal, White Ward further perfects its unique style. Love Exchange Failure is urbane in its depressive psychosis, incorporating moody saxophone and syncopated drums into melancholic chord progressions. Once the album gets chugging, the band's technical prowess has never been more impressive. Drummer Yevhenii Karamushko effortlessly executes electrifying blast beats and post-hardcore bombast while guitarist Yuriy Kazaryan infuses catchy melodies into complex arrangements. The vocals end up being the most conventional aspect, allowing the music to take on a staunchly idiosyncratic form.
Max Heilman's 50 best metal albums of 2019: 20-11 >>
Follow editor Max Heilman at Twitter.com/madmaxx1995 and Instagram.com/maxlikessound.