Max Heilman's 50 best metal albums of 2019: 10-1
Well, we've made it to the end of the road to hell. These are the best slabs of heavy goodness I heard this year.
Sometimes you have to give it to the established titans who've stuck it out, but the year gave us some real breakout performances and unprecedented additions to the list.
Enjoy my absolute favorite metal albums of 2019!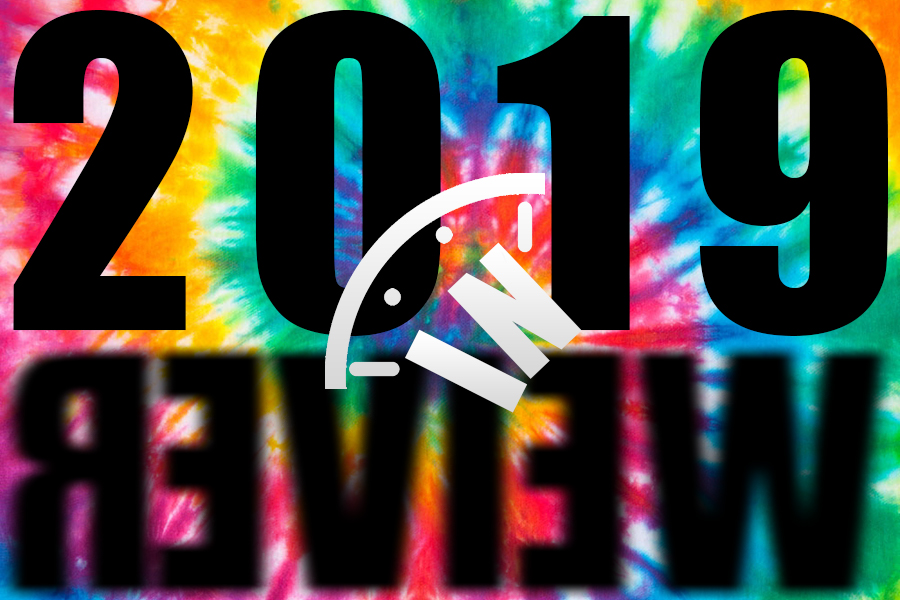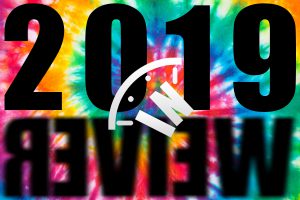 For those of you who missed out on the first, second, third and fourth installments of the list, do me a favor and check them out before finishing here!
10. Car Bomb – Mordial
Djent has been a meme for a while now, so it's up to the math metal godfathers to do it right. You can certainly hear how Car Bomb influenced the likes of Periphery on Mordial, but the band is far less clean-cut than its antecedents. The breakdowns are chaotic and frenzied, but the band spends the time between those crowd-pleasing moments concocting blitz-speed tech-death, inexorable hardcore and even some old-school thrash elements into the mix. The most welcome added value becomes the melodic singing, which leads the Meshuggah worship and into Deftones territory. It's a great foil for the guttural barks, and gives the band room to build compelling moods before jerking listeners around like a rodeo.

9. Idle Hands – Mana
Combining traditional heavy metal, goth rock and a hint of extreme metal, these Oregon upstarts have delivered one of the year's most undeniably catchy tunes. Gabriel Franco's voice recalls the likes of Peter Steel and Rozz Williams, while the instrumentation combines death rock grooves and timeless heavy metal riffage. At once depressive and powerful, this is music made for sneaking out of your house at midnight to play a vampire-themed role playing game. Mana can become nerdy at times, but the sincerity of the musicians demands your respect. There's genuine emotion behind the melodramatic singing, and intensity behind the retro-instrumentation. There's even a few turns for contemporary extreme metal to remind you this is a modern album by musicians on a healthy musical diet.
Having lost long-time guitarist Dallas Toler-Wade, it was unclear whether Karl Sanders and company could bring the goods this time around. Vile Nilotic Rites not only reaches the mark but actually solidifies itself as a highpoint for the band's whole career. Newcomer Brian Kingsland gels nicely with Sanders' unique cross-section of death metal and Middle Eastern folk. George Kollias is as mind-blowing as ever behind the kit, matching hyper-technical riffs with battering displays of speed and precision. There's a lot more groove on this album, but that's not to say the band has lost its gusto. Apocalyptic mythology, traditional Egyptian music and even film score music find a place here, with punishing prowess to spare.
In Cauda Venenum might be the heaviest album these Swedish prog rockers have released since leaving death metal behind. Yeah, the album still has more in common with Yes and Rush than anything else, but its magnitude sets it apart. Opeth took no shortcuts with making everything as big and grandiose as possible. This is accomplished without crossing over into camp, making for a convincing display of meticulous arrangements and arresting dynamics. Connecting the joint keyboard, guitar riffs and the complex percussion patterns shows more thematic depth for Opeth than ever before. Since Mikael Åkerfeldt wrote the lyrics in Swedish as well and English, he was able to put more heart into his songwriting. The musical finesse now finds additional support from personal and passionately sung lyrics.
6. L'Acéphale – L'Acéphale
With a name derived from Georges Bataille's infamous secret society, it should go without saying that L'Acéphale's magnum opus is a multifaceted experience. You don't have to be versed in nihilistic eroticism or anti-theistic mysticism in order to fade into this album. Elements of Cascadian black metal and neo-folk are still there, but on a scale unheard from the band until now. Spanning 73 minutes, this self-titled album evokes obscure congregations with acoustic guitars and chants, while the metal element retains this ritualistic vibe. The band may as well have plugged its amps into trees, because the sounds it gets doesn't feel at all synthetic. Every melody, shriek or drum hit feels like it came straight from the moonlit forest. It's folk metal done correctly, synthesizing acoustic elements and archaic melodies with angular metal techniques without sacrificing on either end of the spectrum.
5. Alcest – Spiritual Instinct
With its Nuclear Blast debut, French blackgaze trailblazer Neige picks up where he left off with 2016's Kodama. Spiritual Instinct has a heavier edge than its predecessor, a strategic development considering the crowd Alcest's new label tends to draw. Don't assume that this album sacrifices the project's roots, as the influence of dream-pop remains in the spotlight at many points. The riffs are a bit chunkier and the overall approach is more direct and blunt than previous outings. But Neige's singing remains as angelic as ever. Even his screams have a soothing quality to them. It's like he's whispering, but still getting loud enough to cut through the glacial chords and soaring melodies like a sorrowful banshee caught in a blizzard.
4. Swallow The Sun – When a Shadow Is Forced into the Light
Following the death of founding guitarist Juha Raivio's partner, Aleah Stanbridge, Raivio poured his grief and mourning into Swallow The Sun's seventh album, When a Shadow Is Forced into the Light. The record has all of the expressive melody and earth-shaking heaviness you could expect, but the earnest sadness of this album gives a heavy dose of reality to the songwriting. There's a progressive tendency to be appreciated in the Finnish band's delivery, but not the extent of Sweden's Katatonia. The most aggressive passages stay in line with the death and goth doom tradition, but the rest borders on depressive orchestral rock. Mikko Kotamäki's vocal performances remain exquisite and the guitar riffs are both thoughtful and rumbling. The band's ability to write simple, pleasing ideas within such a morose context is unparalleled. This album is like a gothic death-doom funeral procession, transcendent in its despondence.
3. Liturgy – H.A.Q.Q.
Just for a moment, look past the philosophizing of Hunter Hunt Hendrix. Approach this album with an open mind, and you'll see that H.A.Q.Q. is the realization of what he's been striving for since the inception of his "transcendental black metal" style. Taking from elements of 2011's Aesthethica and 2015's The Ark Work, this album has all the innovative musicality of the former and manages to tastefully incorporate the outlandish arrangements of the latter. Hendrix's guitar melodies reach for the heavens while his vocals embody the darkest paths his soul-searching has led him down. New drummer Leo Didkovsky more than fills the shoes of Greg Fox, adding a bit more traditional rhythm structures between the band's signature "burst beats." Gorgeous interludes and formidable orchestrations round off this career-defining precipice. It's a triumph for a unique band from a unique mind.
2. Inter Arma – Sulphur English
Virginia's Inter Arma released the heaviest album of the year, and one of its most interesting. The heaviness remains a means to an end, not the end goal. Sulphur English combines the discordant chops of early Mastodon and the combined heaviness of every death, sludge and doom band ever—fed through the filter of Swans' slow-burning darkness. There are times where this record feels like it's literally going to deafen you, but those thought-out riffs and exuberant drum fills etch themselves into your brain as it rattles inside your head. The band uses its unique chemistry to buck traditional approaches, allowing the drums to pursue unorthodox ideas while the bass and guitar stick to skull-caving chugs and eerie atmosphere. If you think you understand the word "heavy metal" and you haven't checked this out, repent of your sin.
While only aspects of this record really qualify as metal, I'm using the fact this album dropped on Profound Lore Records as my excuse to put it at the top of the list. The depths to which Kristin Hayter plunges on Caligula may never be topped. Channeling her lived experiences into a gut-wrenching narrative on abuse, vengeance and transcendance, her classically trained voice remains terrifying and majestic. Lingua Ignota combines chamber music, choral arrangements, doom metal and death industrial in a stupifying rollercoaster of emotion. One moment, she's practically weeping over delicate piano chords, and the next she's heralding the end of the world with imprecatory wails and walls of harsh noise. Her's is a necessary voice within heavy music and within culture in general. Listening to Caligula will change you and command your attention like no other record this year.