PHOTOS: Paige K. Parsons' 10 best concerts of 2017
Photographer Paige K. Parsons is one of the most recognizable faces at concert venues throughout the Bay Area. Other photographers frequently remark about her skill of capturing the best possible shot while staying out of everyone else's line of sight. And RIFF is lucky to count her among our contributors. Parsons attends countless shows each year, and these were her personal favorite in 2017.
Tash Sultana at the Swedish American Hall — Feb. 24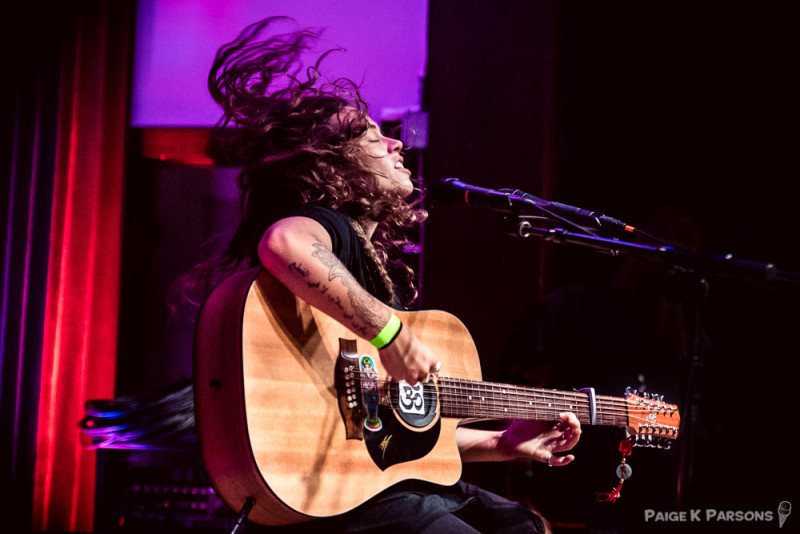 I felt like I was in on a wonderful secret seeing Tash Sultana at The Swedish back in February. The artist had already announced a headlining date at The Fillmore in the fall. At this show, Sultana had a makeshift raised stage crafted last minute by the ever-flexible Noise Pop crew. Good thing they built in strong, as Sultana stomped, danced and sang their way through a powerful set that kept the crowd transfixed throughout the entire set. It's such a privilege to watch a new artist emerge. We all knew that we were witnessing something special.
***
The Damned at the Fillmore — April 11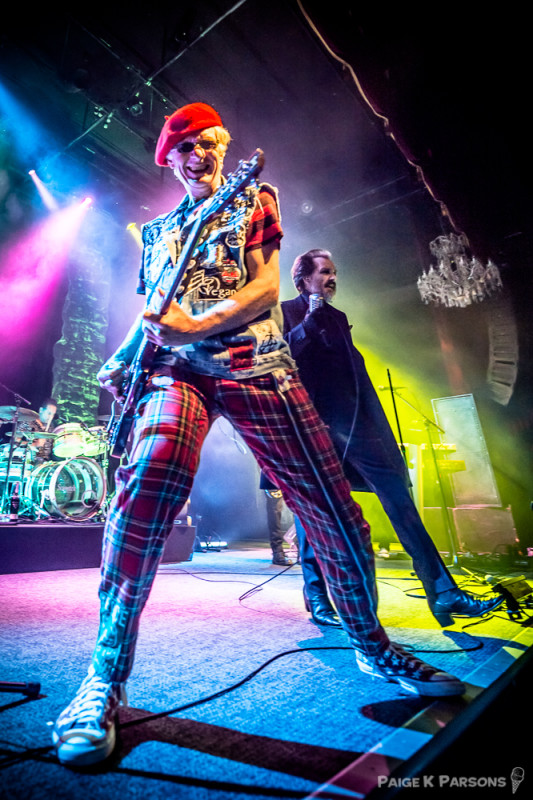 On the other end of the spectrum, The Damned have been around since 1976. In those 41 years, I'd never had a chance to catch them live. I had great trepidation about the show. Often, older bands become novelty acts, dragging though a "less-than" version of previous grandeur. The Damned blew me away. Dave Vanian's voice was strong and he exuded charisma and stage presence. Cofounder Captain Sensible was spry and witty, and gave us all a little taste of 1970s U.K. punk.
***
DIIV at Mezzanine — May 16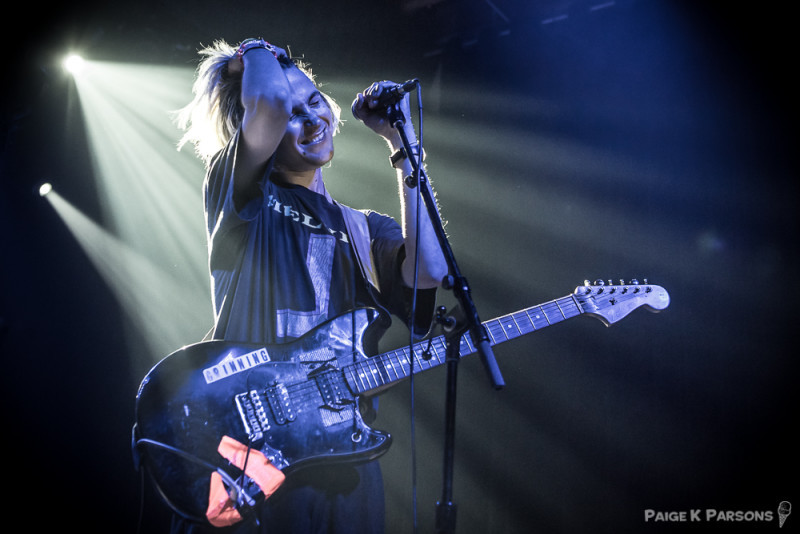 I think I've been at every Bay Area DIIV show since it first performed in the fall of 2012. This one was particularly memorable because it was on the two-month anniversary of lead singer Zachary Cole Smith's sobriety. We knew because he opened up about it between songs. It clearly was not an easy show for him, but that vulnerability came through in the performance. It was incredible to see the crowd support and encourage him when he was so unsteady on his feet, yet so capable in performance. A few months later he opened up about the importance of this San Francisco show: "I was thinking, 'I really don't want to cry in front of everybody right now. I've done enough crying on stage.' But I was in shock. And it kind of gave me this new space for San Francisco in my mind, like a new mental place to inhabit that city in. It was life-changing."
Ben Gibbard at Davies Symphony Hall — June 8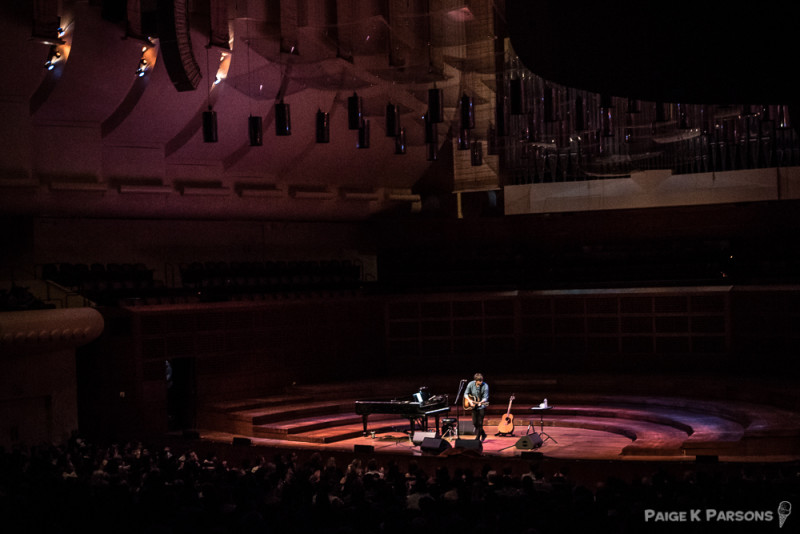 As a photographer, I am afforded the privilege to watch artists up close, often within arm's reach. The amazing thing about seeing Ben Gibbard was that after the first three songs up close and personal I trekked to my seat in the second terrace, and the sound was just as good, if not better. I closed my eyes, and I could have sworn Gibbard and his piano were just an arm's length in front of me. He apologized repeatedly for being such a mediocre piano player in such a stellar venue, but he sounded perfect that night covering not only his solo material but beautiful reworked gems from Death Cab for Cutie and The Postal Service.
***
Low at The Fillmore — June 13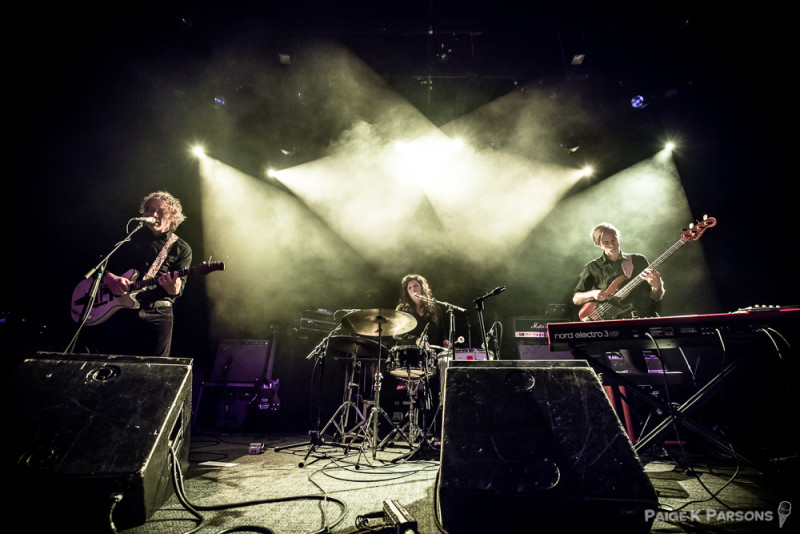 I'd always wanted to see Low. Photographer Kirstie Shanley has written about her special emotional connection to the band's music and performances. When Low began to play, that emotional quality hit me like a ton of bricks. I was speechless. I enjoy Low recordings, but nothing had prepared me for the wave of emotion that emanated from the stage that night.
***
Nick Cave at the Greek Theatre in Berkeley — June 24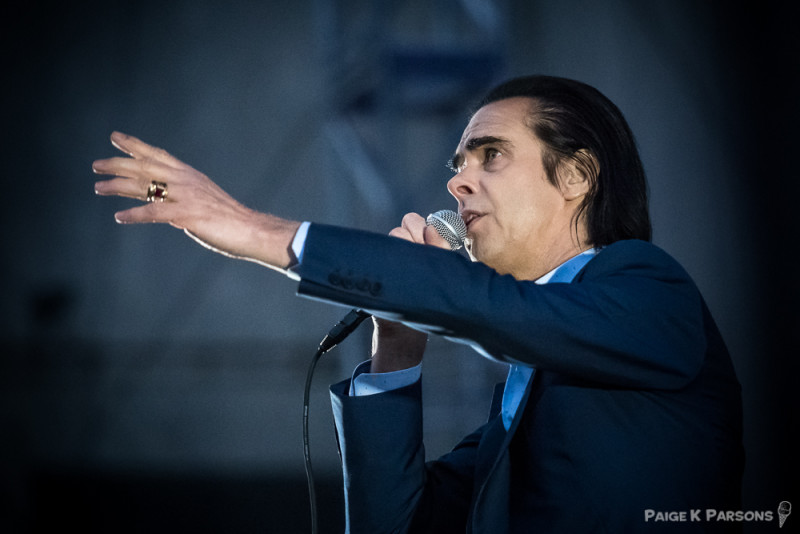 There are so many firsts on this year's top 10 list. Tash Sultana, The Damned, Low, Billy Bragg and at the top of this list and every list for 2017 is Nick Cave. I'd heard great things about his live performances, but like so many other artists, I'd missed him time and time again. I suppose the stars must have been aligned for this performance because even diehard fans said this was a very memorable show.
It started out with much disappointment for me, as it began as a seated show. Even Cave sat. To add insult to injury, the accredited photographers were only allowed to photograph for the first five minutes from the side of the venue. I was feeling like it was a wasted night. But BAM! Once the first song was over, the audience rushed the barricade (with Nick Cave's encouragement), and he ditched his chair and the real show began. I was able to ditch my burdensome photo equipment and join the flock at the front. It was like a old-fashioned revival and we were all happy to praise our preacher.
Fleet Foxes at the Golden State Theatre — Sept. 19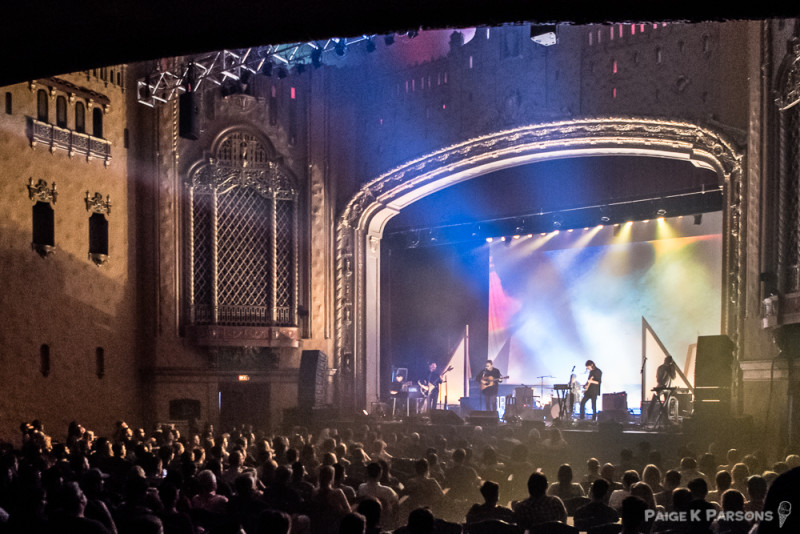 The Fleet Foxes have recently been resurrected after a long hiatus. Lead singer Robin Pecknold was working toward an undergraduate degree at Columbia, and fans can celebrate that he has graduated and come back to writing and performing. Seeing these musicians perform will never grow old, and they made my top 10 because absence makes the heart grow fonder.
***
Spoon at the Greek Theatre in Berkeley — Sept.  30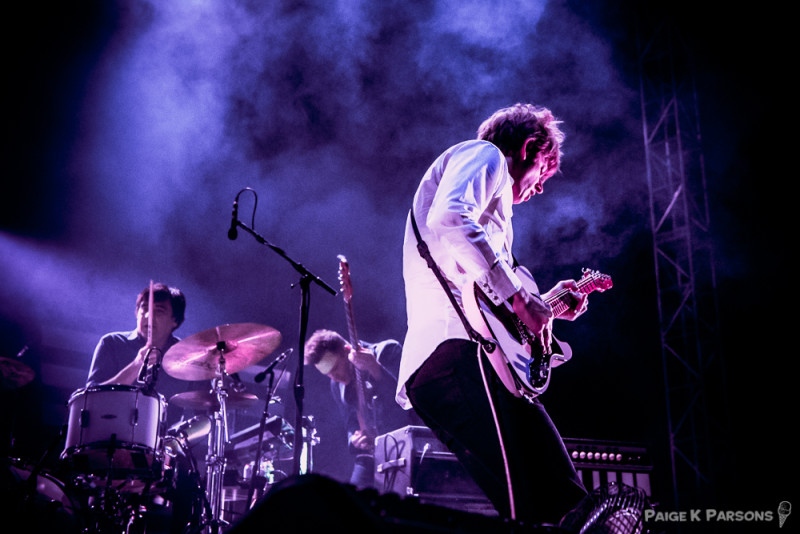 I've seen Spoon perform live several times over the past 10 years, but something has profoundly changed in the band's live performance in the past few years. Whereas it used to have a '70s pop kind of jangle to its playing, the current live version of Spoon is pure rock and roll. There's an energy and an edge to even its earliest tunes that just wasn't there before. Spoon was sandwiched between two other great bands: The Shins and Day Wave. But in January we'll get to see them headlining their own at The Masonic.
***
Billy Bragg at Hardly Strictly Bluegrass Music Festival in Golden Gate Park — Oct. 6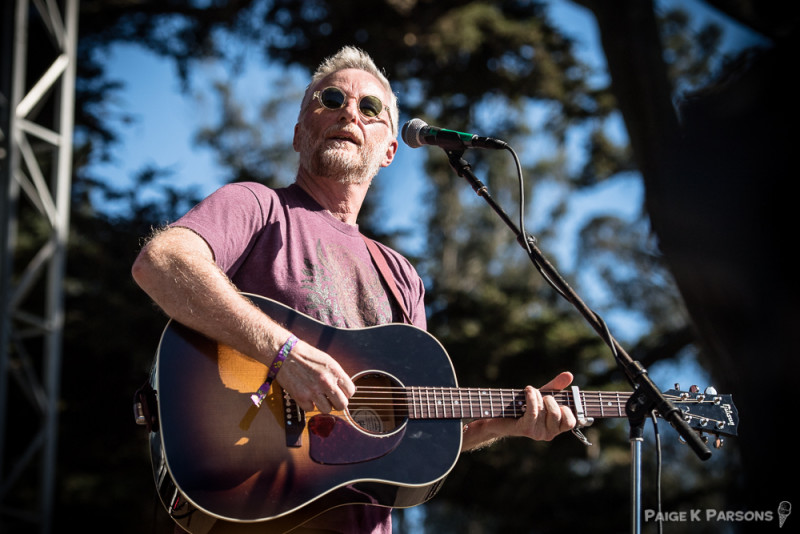 Some moments you'll never forget. Billy Bragg's set on the first day of Hardly Strictly is one of those. I've had affection for Billy Bragg's music for decades, but in recent years I've come to admire the full body of his work, including his work with the archives of Woody Guthrie and his recent book on Skiffle. Bragg's set wasn't just about singing. He was there not just to entertain but to educate and build solidarity. He encouraged us all to have more empathy for each other and blessed us all with the wisdom that the opposite of empathy is cynicism.
As happenstance would have it, HSB and Fleet Week overlapped. During Bragg's set, the Blue Angles flew over the stage several times, as if to silence his message of peace, compassion and solidarity. He wasn't phased. He acknowledged the irony and traded in his acoustic guitar for his loud and thunderous electric Jim Dyson Tone Deluxe. Take that, Blue Angels!
Solange at the Greek Theatre in Berkeley — Oct. 20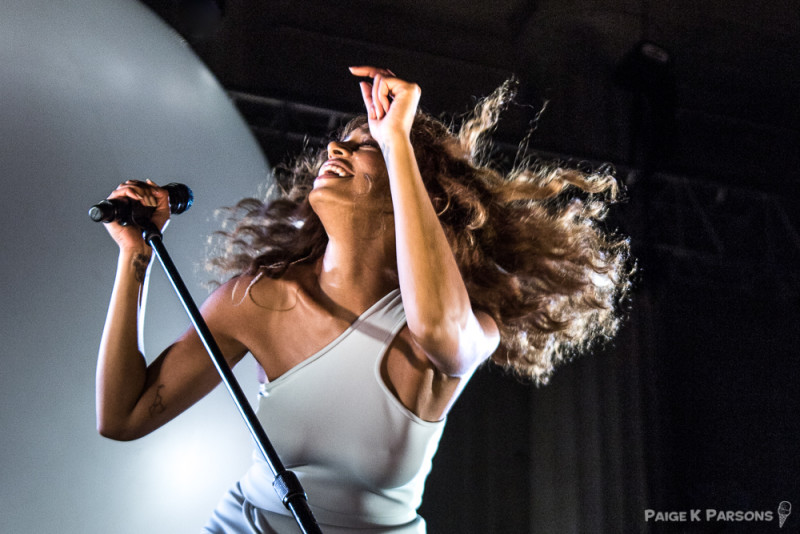 I got a special last-minute invite from Solange and crew to shoot the entirety of her 90-minute set at The Greek. Evidently She'd liked some of my work from her set at Outside Lands last summer. She was in the groove, and the audience was feeling it. As the evening wrapped up, Solange thanked her fans and also the Orionids meteor shower. She proclaimed it was divine destiny that she was closing her Orion's Rise tour on a weekend that meteoroids from Orion radiate across the sky. I just felt humbled to have witnessed and documented the auspicious event.
Follow Paige K Parsons at Instagram.com/paigekparsons and Twitter.com/paigekparsons.