Amelia Parreira's favorite 20 pop songs of the decade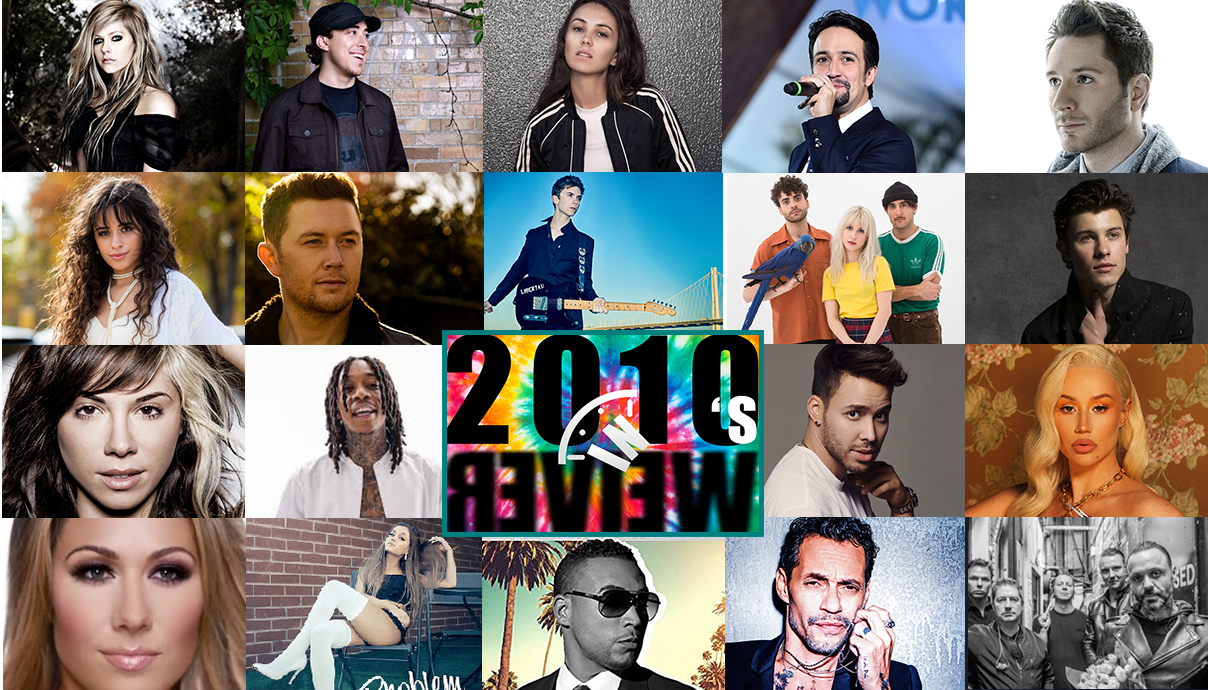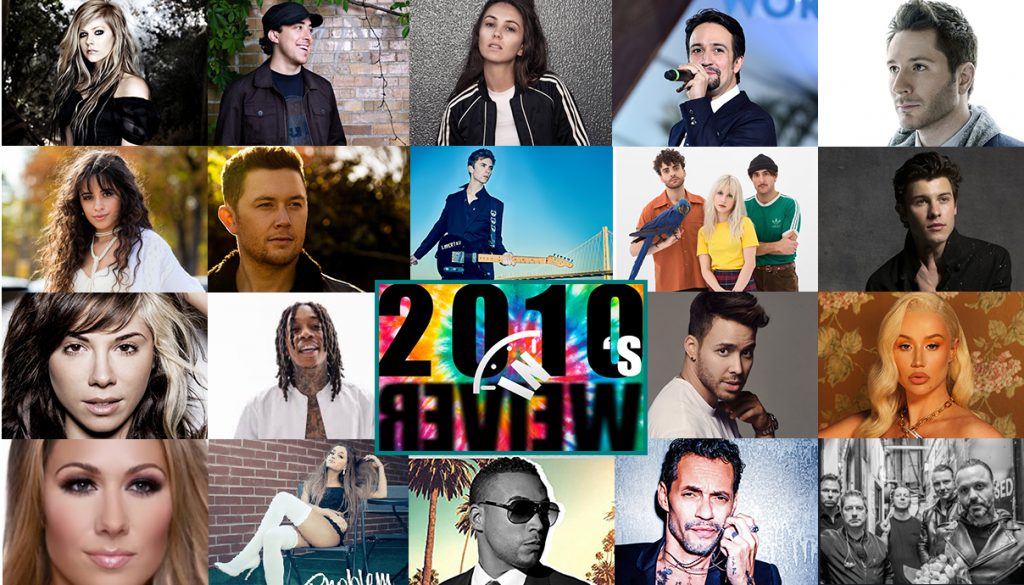 Like all art, music leaves a cultural imprint representing the events, feelings, successes and failures of the time that birthed it. While various styles of music capture the experience of the groups that listen to it, Top 40 pop speaks for the masses.
With 2020 around the corner, let's go over the songs that resonated the most during this decade. Here are my favorites.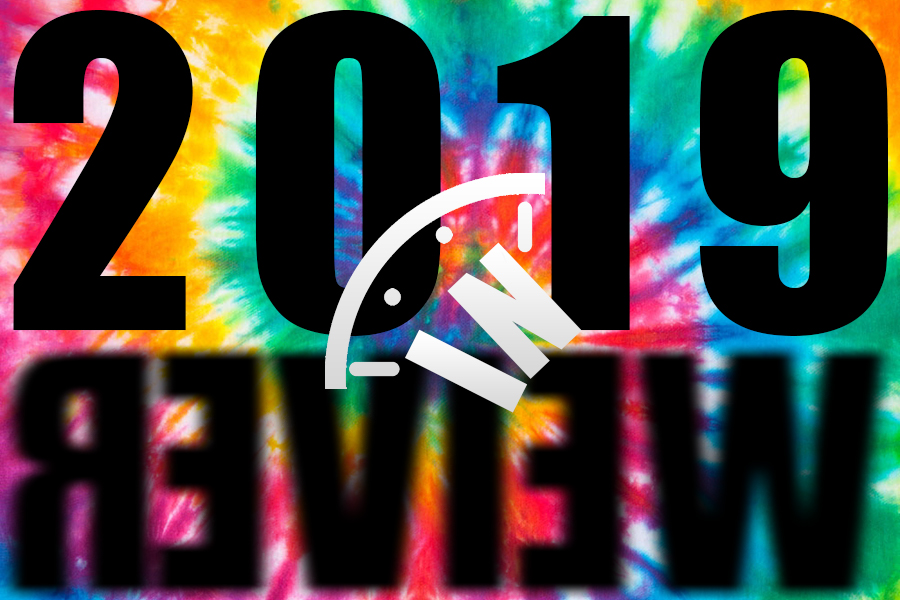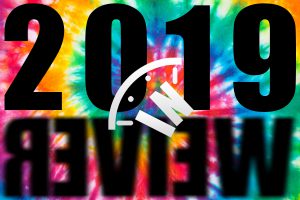 20. "Problem," Ariana Grande featuring Iggy Azalea – 2014
This pop and hip-hop duo made a party out of getting over a breakup in this banger. While Ariana Grande's vocals remain suave and energetic, Azalea's pumping rap flow takes the bridge to entirely new levels. It even nods toward nu-jazz with the upbeat saxophone leads that line the chorus. It's hard to call this a heartbreak anthem, as it has your head in the clouds from start to finish.
19. "See You Again," Wiz Khalifa featuring Charlie Puth – 2015
A mixture between soft lyrical pop and hip-hop, this song is an amazing tribute to the ones we miss, the ones who have died before us. It shifts from light piano patterns and Charlie Puth's heartfelt vocals to Wiz Khalifa's evolving Pittsburgh flow. The acoustic version of this song, which Puth sung solo, dived into a deeper reflection of the grief process, while the original version offered more oomph. The song was an obvious inclusion to the Furious 7 soundtrack—which was in part a memorial to late franchise star Paul Walker.
18. "Distance," Christina Perri featuring Jason Mraz — 2011
This ballad brings cathartic vulnerability as Perri and Mraz project heartfelt vocals, lined with acoustic guitar playing. Sweet, pure and emotional, this song recounts the universal experience of becoming spiritually connected to someone, but remaining cautious about getting hurt. Its a relatable story about the want to love and be loved, but also closing yourself off your real feelings for fear of getting hurt. It's a familiar trope, but Perri and Mraz's complimentary vocals provide a unique take on very human emotions.
17. "Five More Minutes," Scotty McCreery – 2018
Scotty McCreery is known for his love and devotion to his family, which this song exemplifies perfectly. He wrote this piece in honor of his late grandfather, describing the beautiful spiritual moments that led up to his passing. The song acts as a wakeup call to appreciate every moment and the people with whom we share those moments while they last. While McCreery is a country singer, this single has a streamlined touch. Lacking violin and fiddle, it has a more ethereal percussive approach. Even so, McCreery's deep baritone puts adds a healthy dose of class into this moving tune.
16. "Enchanted," Taylor Swift – 2010
This song is one of Taylor Swift's most underrated performances. A deep cut from her third studio album, Speak Now, its mellow simplicity beautifully depicts the experience of love at first sight. The first verse is made up of a muted acoustic guitar pulse, resembling a heartbeat under Swift's soft vocals. The chorus sweeps upward with cymbal crashes and electric guitar strains. Her lyrics pour out a stream in an almost-stream-of-consciousness way, completing a day-dreamy, nostalgic atmospheric piece.
15. "Something Big," Shawn Mendes – 2015
For anyone who doesn't remember who Shawn Mendes was before he became a Top-40 star, this song was where it all began. In a way, he foreshadows the rise of his own career with the chant, "something big, I feel it happening." This track pumps the energy high with Mendes' strong voice and heavy rhythms. Musically and lyrically, the breakout single turns up hope and confidence to the max. It calls listeners to work hard to achieve their dreams, just like Mendes has been doing since the track dropped.
14. "Try," Colbie Caillat – 2014
Featured on Caillet's fifth album, Gypsy Heart, "Try" expresses the beauty in people in their own element. In a world of judgment and unrealistic standards, "Try" highlights the need for authenticity instead of trying to emulate unrealistic standards by Photoshopping our real visage into oblivion. This song reassures those with inner insecurities, letting them know that it's okay to be authentic and unique, to be perfectly imperfect. Caillat brings her unmistakable vocal timbre to this powerful, memorable performance held up by elegant guitar lines.
13. "Meant To Be," Ernie Halter – 2010
Within a stream of wedding songs, this tune came and went relatively overlooked. However, with a tasteful blends of jazz and soft rock, Halter's thoughtful  lyrics became the cherry on top for this blue ribbon on the "love song umbrella." Halter sets a romantic atmosphere with lyrical metaphors centered on celestial bodies, painting a picture of finally being with the one he's been waiting for—a love that "feels like amazing grace." For anyone getting married soon, or know someone who is, consider "Meant To Be" as your first dance song.
12. "Wish You Were Here," Avril Lavigne – 2011
Avril Lavigne lets down her hair and shows her vulnerability in this heartfelt ballad. While the opening verse is dominated by acoustic guitar chords, Lavigne expands the sound as the chorus picks up the pace with electrifying percussion. This track had tears rolling as Lavigne broke down her walls and expressed crumbling strength. As always, her vocals were out of this world.
11. "Vanilla Twilight," Owl City – 2010
This cushioned ballad reminisces over past loves and those who got away. Its sprinkles nature-filled metaphors and personification to include lyrics like "the stars lean down to kiss you" and "pour me a heavy dose of atmosphere." This light, slow rock song uses Adam Young's incorporation of electro-pop to create a mystical, awe-inspired atmosphere.
10. "Raise the Dead," Matt Jaffe – 2018
While many of Jaffe's songs emphasize the electric guitar, he slows it down to pay tribute to the victims of the Pulse Night Club shooting in Orlando—and by extension all victims of gun violence. The song also sparks a "little patch of sun" as a reminder that the dead are still with us in spirit. The song conjures bittersweet memories and decade-spanning tragedies, but its sonic imprint brings healing to those wounds.
9. "Vivir Mi Vida," Marc Anthony – 2013
This powerhouse salsa anthem is an encouragement to live your best life. Marc Anthony's projecting vocals and dance melody acts like a beam of light through a raincloud. He sings "Voy a reír, voy a bailar," which translates to "I am going to smile, I'm going to dance."
8. "Hard Times," Paramore – 2017
Paramore has proven it can tap into multiple emotions while firing on all cylinders. The band, which started in pop-punk before swerving into indie rock, didn't just use lyrical style as a tool, but the music itself made listeners empathize with the expressed hurt of the song. Hayley Williams contributed brilliant unapologetic vocals, at times screaming at her frustration. The song showed both sorrow and anger within upbeat electro-pop dance hooks.
7. "Senorita," Shawn Mendes and Camila Cabello – 2019
This spicy collaboration brings the heat with Latin dance vibes spurring the duo. Mendes and Camila Cabello bring a satisfying balance, complementing each other with enticing vocals. The song is relatively simple in terms of lyrics, but the sweet-and-sassy blend of salsa and pop still bring on the goosebumps with every listen.
6. "I Hope You're Happy," Blue October – 2018
While Blue October is mainly known for its angry rock, the title track of its latest album presented a whole new side of the band. It brought an uplifting, synthetic vibe to the table, with lyrics painting a picture of true love. Lead singer Justin Furstenfeld displayed vulnerability and strength, putting a the needs of a lover ahead of his own. The song packed a message of support, commitment and encouragement into its accessible style.
5. "It's My Time," Prince Royce – 2012
With a high-energy Latin pop style, Royce uplifted spirits with his muscular yet delicate vocals and empowering lyrics. Appeared on Royce's second album, Phase II, the track urged listeners to live the life they've always wished for themselves.
4. "I Said Hi," Amy Shark – 2018
"I Said Hi," another underrates single, captured the internal struggles people experience when depression and anxiety hits hard, weaving a relatable narrative about the universal outlet music can provide for negative emotion. The significance is bolstered by the song's pleasant dynamics. Beginning with mellow acoustic guitar chords, Amy Shark bursts with intense rock in her chorus. Her vocals keep a sultry, sweet tone that remains unique to herself, but the melody will have its listeners reaching for the repeat button.
3. "Almost Like Praying," Lin-Manuel Miranda – 2017
Written by Miranda as a tribute to the people of Puerto Rico after the devastation of Hurricane Maria and performed with other Latino artists, this song brought blends of salsa and hip-hop. Camila Cabello, Gloria Estefan, Anthony Ramos, Marc Anthony and a dozen others take turns sining. Miranda donated all proceeds to hurricane relief funds.
2. "Danza Kuduro," Don Omar featuring Lucenzo – 2010
This was by far one of the best dance anthems of the decade. With blends of fast-paced Reggaeton and high-energy Latin and Portuguese pop, Lucenzo and Don Omar's lyrics cheer everyone within earshot to break out their best moves. The title tells the world to dance the "Kuduro," an Angolan dance popular in Portugal. This song absolutely bursts with culture and pizazz.
1. "The Man," Taylor Swift – 2019
On Lover, Taylor Swift gifts us with this feminist power ballad addressing the struggles women often face in their professional lives as they look to be taken seriously. In this uncompromising, conscious number, Swift lifts up those women who continue to look for the strength to push against the standards patriarchal societies try to force on them.
Follow writer Amelia Parreira at Twitter.com/AmeliaParreira.