Rachel Goodman's top 25 alt-rock and alt-pop songs of 2019
Rounding up my favorite songs of any year is never an easy task. There's so much music to wade through that limiting it to a number—any number—seems impossible. Even for these 25, the amount of weeding through became a daunting task. Surprise—a few alt-country artists ended up making it into the mix!
In no particular order, check out my favorite songs.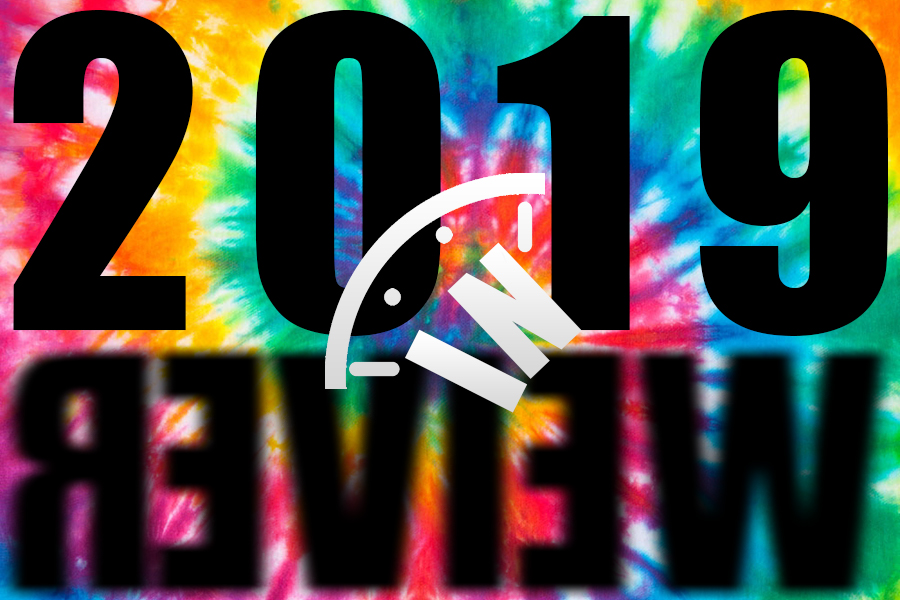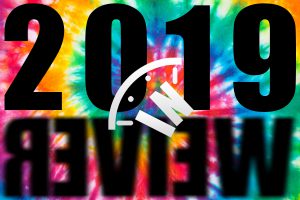 The Dandy Warhols, "Motor City Steel," Why You So Crazy
The Dandy Warhols are back at it again, making some of the catchiest pop tunes ever. This song's excentric synths and quasi-spoken-word baritone singing make it an infectious earworm—especially the chorus, which will get stuck in your head in no time.
Moving Panoramas, "Baby Blues," In Two
Swirling guitars drive this dreamy pop song's pulsing wall of sound, putting Moving Panoramas back in an admirable fashion. It helped signal the band's return following a debut album in 2015. This song has a bit of an '80s Go-Go's sound mixed with shoegazey guitars. There's no mistaking this band's sound.
The Knocks, "Brazilian Soul" Addal Remix (featuring. Sofi Tukker)
The song just screams for undulating hips and the heat of Brasil. It's made for dancing samba, amid a sea of sweaty bodies on the dance floor. Sofi Tukker's vocals over The Knocks' percussive beats grabs you and doesn't let go, and the Addal remix only adds to the trippy, transient feel. Though the original was released last year, this remix gives a whole new identity to the pulsing beats and club-ready leads.
Nilüfer Yanya, "In Your Head," Miss Universe
From the opening guitar riffs to punchy drumming and vocals, this song remains reminiscent of '90s Britpop. "In Your Head" is impossible to ignore with angular, post-punk-infused emotion that left me wanting more.
Leif Erikson, "21 Grams," 21 Grams of Soul
The melodic guitars beautifully carry this track. With a driving bass line, British act Leif Erikson recalls the school of Bruce Springsteen and Kurt Vile. It's Americana at its most gorgeous, groovy and grounded.
Strand of Oaks, "Weird Ways," Eraserland
The first time I heard this folky Americana slow-burn jam prompted me to check out everything I could by Stand of Oaks. The moment the drums come in, the song's atmosphere kicks into overdrive. Over the electrifying arrangement fly singer-songwriter Tim Showalter's achingly beautiful vocals, and it's nearly heartbreaking.
Sharon Van Etten, "Comeback Kid," Remind Me Tomorrow
When I heard Sharon Van Etten was releasing new material, I couldn't be more excited. This first single stands out for its fuzzy, driving guitars. The lyrics look inward at a younger Van Etten. Comeback Kid is pure genius, and possibly her best. Though a guitarist at heart, she was able to incorporate synthetic ambiance to an artful effect.
Better Oblivion Community Center, "Dylan Thomas," Better Oblivion Community Center
Easily the alt-pop supergroup of the year, Conor Oberst and Phoebe Bridgers' combined vocal harmonies couldn't be more perfect. Add some heavy, power-pop guitar playing and the song is an enlightening experience of gritty riffs and thoughtful singing.
King Gizzard & the Lizard Wizard, "Cyboogie," Fishing for Fishies
The heavy psychedelic guitars and grooviness of the song will be stuck with you. It's weird, trippy and fun. Fishing for Fishies is certainly a far cry from the band's 2019 thrash metal album, Infest The Rats' Nest, making this song part of a perfect foil to the band's darker, heavier side.
Racket Man, "burt stevens," Recreational Magic — The more that I hear from this band, the more I become sucked in. This indie-pop-meets-yacht-rock song struts while drifting along its glitzy way. The harmonies over the guitar playing work so incredibly well together. With each listen, I hear something new. Cleveland rocks!
The KVB, "On My Skin," Only Now Forever
With minimalist keys and a heavy shoegaze vibe—driving guitars, lush vocals— this song captivates with its hazy reverb-drenched dream-pop. The only problem is the song is far too short, leaving you wanting more.
Kirin J. Callinan, "The Whole of the Moon," Return to Center
This cover of the Waterboys '80s classic is really gorgeous in its left-field take on moody synth-pop. The angst and longing in Callinan's vocals are beautiful. The song also has some funky keys that give it an out-there, weird feel. And yet, it all really works.
Albert Hammond Jr., "More To Life"
While Hammond Jr. just released an album in 2018, it's refreshing to hear this new single. The keyboard hooks and guitar playing is catchy and tastefully developed, but it's really his falsetto during the chorus that sticks with you.
Mikal Cronin, "Show Me," Seeker
"Tom Petty meets the beach." This sets a course for the sound Mikal Cronin has found. Droning surf rock abounds in spacious textures and light-treading guitar licks, with Cronin's magical melodies making it all the more excellent. The chorus is pure psychedelic bliss.
Purple Mountains, "Darkness and Cold," Purple Mountains
From the opening harmonica, this alt-country bouncer makes me want to cry. Frontman David Berman, of Silver Jews, who died far too soon at 52 on Aug. 7, left us with a beautiful song. His lyrics are vivid and heartbreaking all at once, with even more weight considering the context of his untimely death.
The New Pornographers, "Falling Down the Stairs of Your Smile," In the Morse Code of Brake Lights
AC Newman and Neko Case almost always amount to brilliance. Their harmonies on "Falling Down the Stairs of Your Smile" are beautifully addicting. The song's sunshiny, happy indie pop freshness comes backed with infectious hooks, a danceable lo-fi beat and evolving soundscapes.
DIIV, "Skin Game," Deceiver
With hazier, fuzzier guitars, "Skin Game" escalates to an enveloping wall-of-sound that deserves to be played very, very loud. Shimmery vocals atop the guitars have never sounded better. Deceiver is DIIV at its best.
Lust For Youth, "Great Concerns," Lust For Youth
The Swedish duo's brooding gothic sound stays true to a very synth-heavy, dark-wave aesthetic that will have you grooving in no time. The song's central riff might work on a modernist take on the "Castlevania" soundtrack, if Count Dracula lived in a dance club.
Jenny Lewis, "Wasted Youth," On The Line
Reminiscent of '70s artists, Lewis' spirited voice soars across this song. Its fun-loving vibe could bring a smile to any face. If Carole King created a pop-country song, this would be it.
Temples, "Hot Motion," Hot Motion
This song's frenetic build during the chorus makes it that much more contagious. Its soaring guitars and punchy, driving drumming carry the torch for the timeless '60s rock and roll sound.
Fruit Bats, "Gold Past Life," Gold Past Life
With harmonies galore and a musty Americana sound, the Fruit Bats are still doing what they do best. The vocals' funky rhythmic cadences bring the Bee Gees to mind. It evokes the feeling of speeding down some highway.
Frankie Cosmos, "Wannago," Close It Quietly
This three-minute pop gem is indie bliss with jangly guitars backing up the quirky lyrics. Greta Kline's vocals are sugary-sweet and tender—the perfect foil for the raw instrumentation.
Cigarettes After Sex, "Heavenly," Cry
With dreamy, atmospheric and hazy guitar layerings, Greg Gonzalez's androgynous vocals cascade over shimmers to an effect that's both tremendous and melancholy. Check out our review of Cigarettes After Sex's Cry.
Orville Peck, "Turn to Hate," Pony
Psych-pop, shoegaze and country are words that are not often mentioned together. But outlaw Oriville Peck is changing the game for country music. This song's depressive vocals, gritty instrumentals and addictive beats will have butts shaking around the campfire.
Blackpool Astronomy, "Schuster," The Secret Language of a Nervous Breakdown
Bolstered by fuzzy, hazy and shimmering guitar effects, this shoegaze track is a throwback to the '90s inception of the genre. It's a wall of sound with vocals that float into the ether over fuzzed-out pedal effects.
Follow writer Rachel Goodman at Twitter.com/xneverwherex and Instagram.com/xneverwherex.