Celine Teo-Blockey's 7 albums to watch for in 2017
As I finish this list from across the ocean in Australia, I can't help but reminisce on what an unpredictable, and oftentimes sad year 2016 has been for music fans. Starting with the tragic passing of David Bowie in January: A fearless visionary, iconoclast and personal hero. Followed closely by a steady stream of well-loved stars from Prince to Glenn Frey, Sharon Jones, and just last week, George Michael.
Who's next? I don't want to know. The constant that remains is all the sweet music they have left behind. Music that elicits such joy, marking that one special moment or a swathe of the more mundane. Imbuing lives and the music itself with new resonance. So instead of looking back, I'm choosing to look forward.
As we head into 2017, some of my favorite artists are releasing new music. A mix of veterans and newcomers, some have careers that I have followed religiously for decades and others that I have had the opportunity to only recently interview or get well-acquainted.  I am genuinely excited for 2017.
Alexandra Savior — Portland newcomer Alexandra Savior has the distinction of being the first artist to be produced by Alex Turner (Arctic Monkeys, The Last Shadow Puppets). Her debut single, "Shades," reveals a similar gift to that of Turner: They both tell compelling stories using wry wit and lyrical poeticism. "Shades" is about that awkward postcoital moment when you need to flee. "Like when you're looking for your shades/ Rifling through your pockets/ And you find them on your face." "Shades" was the last track written for the album. Savior explained that by that stage she and Turner were desperate for a more-upbeat track. "Shades" was a way for the two to revel in their respective singledom. They also co-wrote "Risk," which appeared on season two of HBO's True Detective, and "Miracle Aligner," off TLSP's recent album, Everything You've Come To Expect. The album, Belladonna of Sadness, might belie a rich, two-way partnership. But when it drops, it should reveal Savior's singular talent.  — Expected: April 7, 2017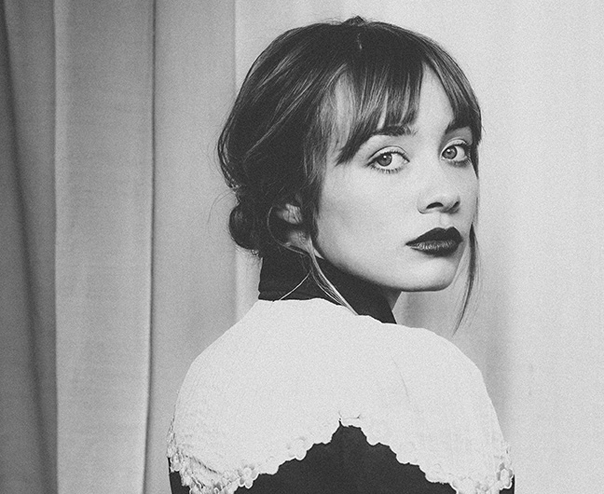 Beck — "It's like wow. It's like right now, " Beck proclaims on the single that was released earlier in summer 2016. "Wow" marks a departure from his last LP, Morning Phase, released three years ago. This is more "Loser Beck:" playing with quirky samples, busting out his gringo-rap, but with a jubilant message. It was a track that almost didn't make it to the album, but his kids insisted. The record label then picked it as a single to follow from last year's "Dreams." The upcoming album, which is yet untitled, was produced by Beck with Greg Kurstin (Adele, Lily Allen, The Shins), a member of his Sea of Change-era band. At a recent interview with an L.A. radio station, Beck said: "I have made albums in two months and labored on others over years. This one has taken me a while so I want to take some time to make sure it's perfect." — Expected: Sometime in 2017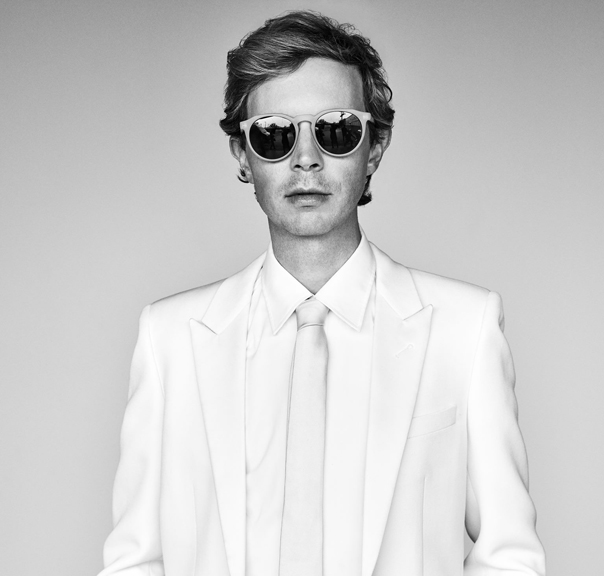 Elbow — Little Fictions is the long-awaited seventh studio album by the U.K. band. Frontman Guy Garvey is the Manchester-equivalent to The National's Matt Berninger. He is blessed with a whiskey-soaked baritone and penchant for obtuse lyrics that act like salve for the downtrodden and broken-hearted. "One Day Like This" and "My Sad Captains" are some of their best-loved songs. The lead single of Little Fictions, "Magnificent (She Says)," debuted recently. From the strings orchestration in the opening, to the introduction of Garvey's vocals, moods soar and lift with each line. Little Fictions is also a "band album," unlike preceding LP The Take Off And Landing Of Everything, which was written by Garvey. This time all members gathered together in a house in Scotland to write the album, then at Garvey's attic, and finally at Blueprint Studios in Salford. — Expected: February 3, 2017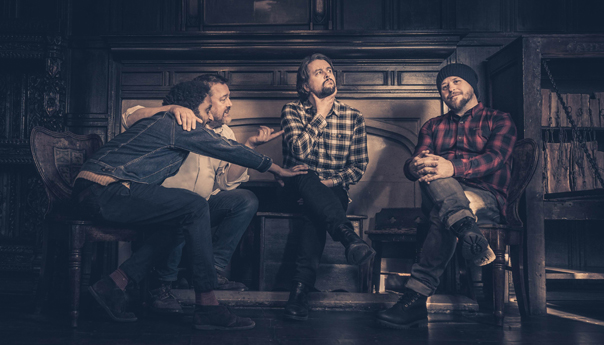 LCD Soundsystem — After breaking up the band and calling it quits in spectacular fashion, James Murphy went on to run his own restaurant. It would have been a good life, except that he was still writing new music every day. Eventually he wanted to not only play this new music with a band but also to release it. So he got his perfectly good band LCD Soundsystem back together. They have had a handful of outstanding performances this year, including at Outside Lands in August, and any day now we should hear about a release date. To bide the time, let's indulge in a cup of Murphy's own brew of Blue Bottle Coffee. — Expected: Unknown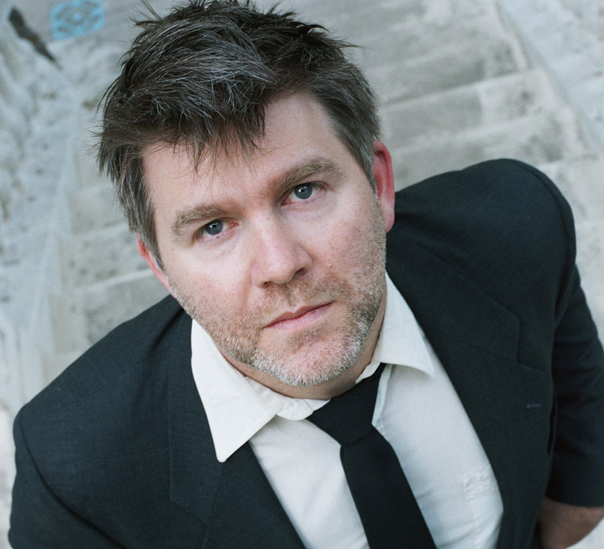 Sofi Tukker — Without an LP and on the strength of only a debut single, Brooklyn-duo Sofi Tukker have earned a Grammy nomination. Up for Best Dance Recording, "Drinkee" is no ordinary single. Led with an earworm-catchy guitar riff, there is not a lick of English as vocalist Sophie Hawley-Weld chants a Brazilian poem in Portuguese. DJ producer Tucker Halpern lays down the global party beats then speeds them up. It achieved tremendous international success, charting on iTunes, Spotify and Shazam worldwide. However, Sofie Tukker is no one-trick pony. The rest of the duo's Soft Animals EP, "Awoo" and "Hey Lion," replicate the charm and infectious dance of "Drinkee." Newer tracks performed to-date, like the Bikini Kill-cum-soccer anthem "Greed" and "Baby I'm A Queen," with its big Black Sabbath-inspired riff, show serious range. — Expected: Sometime in 2017
Parekh & Singh — Now that Kolkatta's Parekh & Singh have introduced us to the charm of Indian dream-pop, I can't wait to see what their sophomore album has in store. It should be more grown up. Many of the songs like "I Love You Baby, I Love You Doll" and "Me And You," off debut Ocean, were written when vocalist and songwriter Nischay Parekh was only 15. It fit the quirky Wes Anderson aesthetic they adopted for the international release of the album like a glove. The duo, which also includes producer and percussionist Jivraj Singh, has a voracious appetite for new music that crosses genres. Will the two adopt a different sensibility or play from the same rulebook? They are keeping mum. — Expected: Summer 2017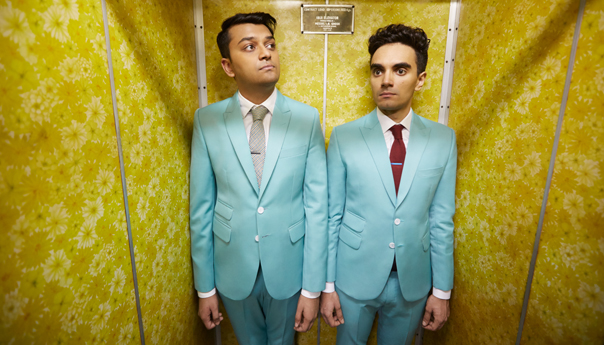 Zipper Club — Cerebral Ballzy guitarist Mason James left his longtime punk band to strike out with New York musician-model and fashion-muse Lissy Trullie. The novelty of waking up with bruises, a black eye or aching neck from all the head-banging was wearing off toward the end of his six-year stint. As respite, he would come off tour and seek solace in his bedroom songwriting sessions. These became the foundations of songs he and Trullie worked on together. Of all her hyphenates, "musician" is the one Trullie prefers. She's been singing and writing music since she was 11. Modeling for two years paid for college. An accomplished though underrated singer-songwriter, she has a unique post-punk vibe. Her spin on Hot Chip's electro-dance favorite "Ready For The Floor" is a treat. Together with drummer Damar Davis, Zipper Club have been perfecting their sound on tour for the last 12 months. Debut single "Going The Distance," is reminiscent of Brit new wavers Human League. Produced by James Iha of the Smashing Pumpkins and featuring TV on the Radio's Japhet Landis, the album holds much promise. — Expected: Early 2017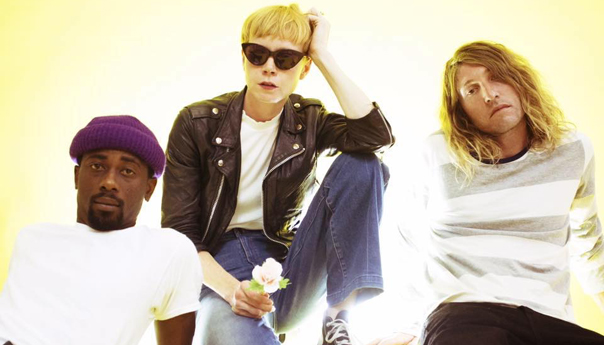 Follow Celine Teo-Blockey at Twitter.com/CelineT_Blockey and Instagram.com/celineteoblockey.