The Soft White Sixties: Our new EP, track by track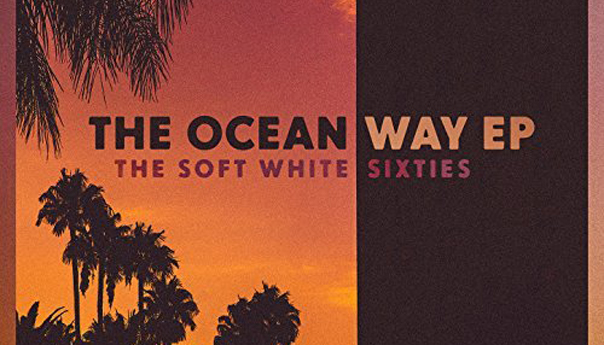 Soul rockers The Soft White Sixties may have moved from the Bay Area to Los Angeles a year ago, but they have stayed busy. Besides touring seemingly constantly, making several returns to San Francisco, they had time to record a new EP. The Ocean Way was released Friday and has already been generating buzz in L.A. press.
A new, warmer setting proved to be an inspiration for frontman Octavio Genera, guitarist-keyboard player Aaron Eisenberg, bassist Ryan Noble and drummer Joey Bustos. Produced by Edward Sharpe and the Magnetic Zeros producer Matt Linesch, the album features four unique songs: sly come-on "Miss Beverly,"slow burner "Tell Me It's Over," danceable "Sorry to Say" and Milkshake-bopping "Follow Me." The Soft White Sixties may have given the debut show to Phoenix, but here, Genera and Eisenberg took some time to write about each song means to them for RIFF.
— Roman Gokhman
"Miss Beverly" — I think this is my favorite track on the EP.  Like with "Sorry To Say," this song went through its fair share of changes and revisions in the months leading up to the sessions. We tracked the majority of this song live to tape in Studio B at United, except the guitar, which I overdubbed in [producer Matt Linesch] Linny's room by plugging my Polara guitar directly into his Trident desk [console] for that fucked-up, blown-out preamp sound. The song has an elated, triumphant feeling with the "Now you're single—finally!" line, yet still manages to keep a little dirt under its nails. I think everyone can relate to the feeling you get when you find out that person you've had your eye on is back on the market. — Eisenberg
"Sorry To Say" — Some form of this song has existed in our live set over the last couple years, but it wasn't until we recorded this EP that it finally felt like it had a complete chorus. I had made an early instrumental demo of the basic track and vibe at home right before our last LP [2014's Get Right] came out and we started messing around with it not long after. Ryan pretty much came up with the bridge on the spot the first night we all played it together. I like how Octavio made the story feel like a conversation between two people with seemingly different lifestyles— you have one person recklessly chasing their dreams on one side and another person taking the "safe" route on the other. At the end of the day they both think the other one is insane and can't understand how someone could live like that. — Eisenberg
"Follow Me" — This song, like some of the others on the EP, went through a few changes throughout our pre-production phase. I feel this song really found its legs when the floor tom [drum] intro and baseline came to life. From there on, the song had an identity. Lyrically, the song comes from a feeling of wanting so bad to be there for someone and knowing you could show them how good things could be. — Genera
"Tell Me It's Over" — The outro of this song is maybe my favorite part of the EP. It also embodies the sentiment of the song: Someone who gave everything they had to someone, and in the end realizes they are not receiving it back. And [they] want nothing more than to move on with their life and forget about it all.  — Genera
Follow The Soft White Sixties at thesoftwhitesixties.com, Facebook.com/thesoftwhitesixties and Twitter.com/thesoftwhite60s.