Daniel J. Willis: The Worst of 2018 in Music
We here at RIFF try to keep things positive.
Music, like all art, should bring joy and understanding to the world. Even when music highlights society's problems, it inspires us to understand and change the underlying problems. Even negative and angry music provides a pressure release valve to help us cope. To reflect that, RIFF tries to keep our coverage of music positive and supportive; when an album or concert isn't good we won't hesitate to say so, but we also try to find the positives where we can and be supportive whenever possible. There's no reason to poison art with the world's rising tide of negativity and hate.
That said, this whole "positive" thing is against my very nature. I'm a cynic and a pessimist, as well as an avid and avowed whiner. Finding the positive physically burns and I usually have to subject our Slack channel to endless complaints to get through it.
After Smokepurpp's set at Outside Lands, I spent nearly an hour spouting hyperbole at total strangers in the media tent to get it out of my system so I could be more delicate in the roundup. More on that later.
On top of that, 2018 is a Dumpster fire on top of a tire fire, all of which was being carried by a now-wrecked train. I can find five good songs for my final RIFF Rewind column of the year but asking me to do another "Best Of" is like asking me to list the best parts of an unanesthetized root canal.
Thus, I'm abusing my fancy title to buck the trend and write the Worst of 2018 in Music! Yeah, that's actually what I'm doing. Deal with it.
5. Smokepurpp's set at Outside Lands
I've complained about this one before, but I'm giving myself one more before I forget it ever happened and never mention it again.
The set went like this: His DJ took the stage and played the first two to three minutes of other musicians' songs for what felt like hours. DJing can be musicianship but this was not, he just played a random selection of songs but stopped them before the end. There was no consistency or flow and, I can't express this enough, it went on so long that I started to wonder if it was the entire show.
Eventually, that segment ended and the DJ switched to playing Smokepurpp songs while Smokepurpp himself ran back and forth across the stage and not actually rapping. He would maybe recite a line every now and then, roughly in time with the beat, but in the end, he became utterly unnecessary to the whole performance as the Soundcloud versions of his songs were played while he got the crowd hyped up.
All I ask from rappers is that they rap. That's it. That's their one job. If you're not going to rap, give your time to Salt N Pepa so they don't have to play a tiny stage for half an hour.
4. A Tribe Called Quest's Grammy snub
Technically the nominations were announced in 2017 but the ceremony was in 2018 and I'm still bitter.
After having them close out the previous year's show with easily the best performance of the night, A Tribe Called Quest's We Got It from Here… Thank You 4 Your Service was nominated for absolutely nothing. Even if Phife Dawg hadn't died, even if it wasn't the legendary group's final album, it absolutely deserved at least a nomination for Best Rap Album for its quality.
If I was a conspiracy theorist who assumed that decisions were made for the most cynical possible reasons—which I absolutely am—I would say they were being punished for their extremely, overtly, aggressively political performance the year before. While most political comments were measured, overly civil or veiled, Tribe shouted about "President Agent Orange" before literally smashing a wall. And it was amazing but probably didn't thrill higher-ups.
Long story short, I second Q-Tip's since-deleted comments on Instagram. I won't transcribe what he said, as this is a family publication, and he used a Gordon Ramsay of profanity.
3. Eminem's Kamikaze
Marshall Mathers is a profoundly talented musician when he wants to be. His flow is among the best ever and "Lose Yourself" is one of the best hip-hop songs of all time. Probably no more than half his Grammy wins are because his skin color makes him less threatening to the increasingly elderly voters. The rest was well deserved.
Unfortunately, he doesn't always want to be.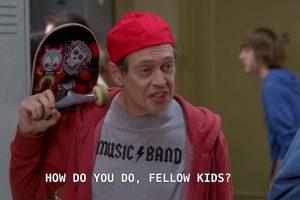 Look, diss tracks are a hip-hop mainstay. I get that. But using a homophobic slur as an insult in 2018? Against someone your daughter's age? And including a joke about Gabrielle Giffords, the Congresswoman left permanently disabled in a 2011 assassination attempt? All on your album's single? My dude, you were 45 years old when you recorded that. The line between "young at heart" and "emotionally stunted" can be blurry but you blew past that at 80 miles per hour, then careened through a guardrail and off a cliff.
Hopefully 2018 is remembered as the year before Eminem finally evolved as an artist and as a person, and not as the year Eminem officially became that guy in his 30s hanging around outside a 7-Eleven on a Friday night in his old letterman jacket, offering to buy beer for high schoolers if he can go to their party.
2. Kanye
Kanye, man. Oh my god. Kanye.
Kanye West came back to Twitter in April and it was the worst decision anyone has ever made.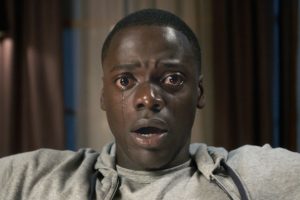 He became a diehard Trump supporter, culminating in a rambling Oval Office meeting that included, among other things, a pitch for a hydrogen-powered Apple iPlane that absolutely does not exist to replace Air Force One. He posted a picture of his creepy, empty, hospital-white house as proof he's not in the Sunken Place from Get Out, and it totally looked like the Sunken Place. He tweeted that the U.S. should abolish the 13th amendment; which, for those not aware, says slavery is illegal. His iPhone password is "000000."
Apparently, he's not even finished after all of that. December saw Kanye broadcast his feelings about Drake following the beef he and Pusha T have had with the Canadian rapper. Between claims that Drake threatened him, and attempts to wash his hands of a diss track fo which he provided the beat, Kanye's online emotional vomit hasn't become any less worrisome.
I feel bad making jokes about him because he obviously had a months-long mental health crisis. The real problem comes from the fact none of his friends or family did anything to intervene as he erratically projects his ordeals onto social media. Sure, some good music came out of that headspace, but the toll it has taken on him has been bad in every way something can be bad. There's no way to talk about it that's not also bad. It's a fractal of bad; zooming in on any aspect is exactly as bad as the whole all the way down to infinity.
1. Aretha died
I don't have a joke for this one. There's no way to make it funny. Aretha Franklin is the greatest singer in American history. Her voice made the world a better place for more than half a century. That we lost her wasn't just bad in 2018, it will be bad for 2019, 2020 and every year from now on.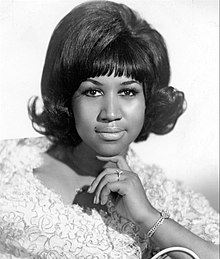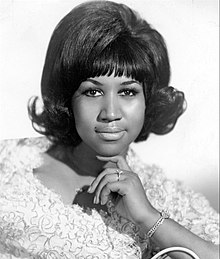 We can still make 2019 better than 2018, or for that matter 2017, 2016 or 2015, even if we don't have Aretha's help. All we have to do is take away Kanye's Twitter account, give Salt N Pepa a bigger stage, and get Eminem the medial help he needs. We could also benefit from having more empathy for people, instead of succumbing to our worst instincts to blame and punish. We can do better at thinking about people other than ourselves and our close family and friends… but mostly, get Kanye back off Twitter.
Follow editor Daniel J. Willis at Twitter.com/BayAreaData.