Daniel J. Willis: The death of Dick Dale and the worst of 2019 in music
It's the end of 2019 so, as I did at the end of 2018, it's time to revisit all the things that were just profoundly awful in music.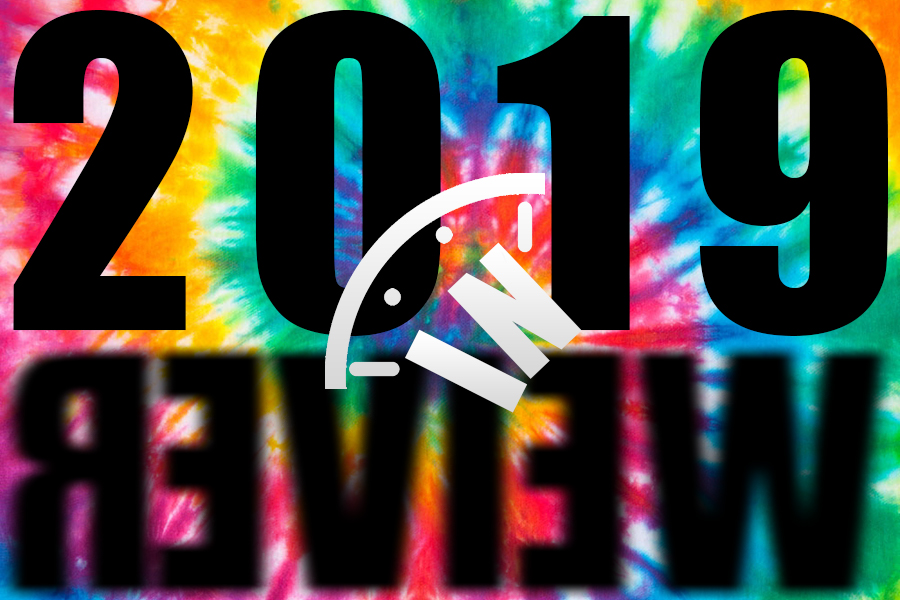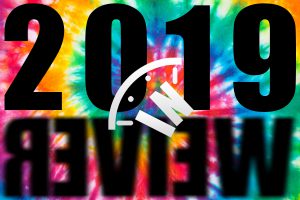 I don't mean the music is awful, mind you, though there was plenty of that. I just don't want to be that guy who makes you feel bad for what you like—unless what you like is "Baby Shark" or Nazis or something. This is what was awful about music, or the people who make it, or the process, or the business or anything like that.
Well, with one exception I already spoiled.
5. "Baby Shark"
Look, I get that kids' music isn't exactly designed to be good. Children's brains haven't developed enough to even know what good is yet. All they want is bright colors and simple rhythms, like a music video from the '80s. By that standard "Baby Shark" isn't more offensive than any other.
But then it became a cultural phenomenon! And nobody knows why! Is it ironic? Is it malicious? Is it divine retributions for our many sins as a species? I don't know! But it's inescapable and I don't like it.
Can adults please stop ruining stuff meant for kids and teenagers by obsessing over it? We drove "Baby Shark" into the ground, grown men made My Little Pony all creepy and there's even a subset of nerds trying to make me ashamed of liking Star Wars. Give it up! There are plenty of grown-up things for you to adopt in lieu of a personality.
4. There's still no protest music
Seriously, how are we nearly three years into the Trump administration and the only major protest songs of note are still "FDT" and "This Is America?"
Some of the best music ever made was in response to Vietnam and the Nixon administration, and here we are with an even worse president and the top artists are all manufactured pop acts. There's no edge, no underground or using art to speak truth to power. Even Prophets of Rage, formed of '90s protest musicians to record modern protest music, broke up so Rage Against the Machine could headline Coachella—a festival run by a billionaire who donates to antigay charities and owns the conservative Weekly Standard magazine.
Has everyone in music sold out so hard they don't want to risk biting the hand that feeds them? Is society so socioeconomically stratified that you need to be financially comfortable before you can even invest enough time and energy into the arts to become a musician? Is creativity just dead? I don't know! But I don't like it.
3. Lil Nas X got almost as many Grammy nominations as Lizzo
You probably expect me to hate on "Old Town Road" here but I'm not. It's a good song—the hip-hop and country crossover we all needed. Lil Nas X seems like a cool guy. And I'm glad the Grammys have started to notice what the Internet likes after, to date, ignoring the fact that it's pop culture now.
But Lil Nas X's seven-song, eight-track EP was somehow nominated for Album of the Year! It only has eight songs and one of them is a remix of a previous song. He got six total nominations to Lizzo's eight, and Lizzo is the best entertainer in years.
It is possible to recognize the amazing popularity of one song without overcorrecting for past mistakes and treating the artist like the next Stevie Wonder, guys. It really is. I promise.
2. The Internet hating on Billie Eilish for not knowing Van Halen
I love Van Halen. I mean, obviously I do. I'm a white guy who drives a Camaro. I even like them with Sammy Hagar. Gary Cherone, not so much.
But the thing is: I'm pushing 40 and their first album came out several years before I was born. Their most famous album, 1984, came out 35 years ago in… well, in 1984. They're not a new band and they're not exactly the pinnacle of culture relevancy.
Billie Eilish, meanwhile, was born in December 2001. Van Halen has released one album in her entire lifetime and it was when she was 10 years old. Why would she know Van Halen? Why are we shocked she doesn't?
Think of it this way: If someone was 17 when Van Halen's first album came out, statistically they had their first kid at 21 years old. If that kid had a baby at 19, which isn't exactly unheard of, the grandchild would be Billie Eilish's age. It's old enough to be her grandparents' music.
Still doesn't sound old enough? "Runnin' With the Devil" came out about 42 years ago. The top song 42 years before that was "Pennies From Heaven" by Bing Crosby. How familiar with Bing Crosby were you at 18 years old?
Just accept that you're old now and stuff you like is ancient and lame.
1. People keep dying
Last year I ended the list with a tribute to Aretha Franklin and this year I considered ending it by lamenting that Aretha is still gone. But even more musicians have died since then.
We have a whole In Memoriam article outlining some of the notable deaths this year, but for the purposes of this column I want to highlight Dick Dale, one of the greatest guitarists who ever lived.
Not just because he died—though that is a tragedy—but because he had to. The medical bills from his colorectal cancer and its ongoing treatment and effects meant that if he didn't stay on the road, touring and playing despite the excruciating pain from a back injury, he would either bankrupt his family or die. His medical supplies cost $3,000 per month out of pocket so he, a famous musician in his early 80s, couldn't stop working.
Just something to keep in mind when a politician says the system works and just needs some tweaks here or there.
Follow editor Daniel J. Willis at Twitter.com/BayAreaData.