SnowGlobe Music Festival waves goodbye to 2016 with lasers and bass
SOUTH LAKE TAHOE — Despite the extreme cold, thousands of fans still showed up in droves to the fields surrounding Lake Tahoe Community College last weekend for the 6th annual SnowGlobe Music Festival. The three-day event, held in the High Sierra and surrounded by firs and pines, is the largest New Year's music festival in the U.S., and focuses primarily on electronic dance music. Breakout duo The Chainsmokers, Major Lazer, Flume and RL Grime may have been some of the biggest names, but the fest offered a little something for all fans of electronic music and hip-hop. Fresh snow had fallen on the first day, on the second day it began to turn into mud. But it never completely melted, refreezing each night. Festival-goers actually dressed appropriately for the weather, but still found a way to make fashion statements or wear warm costumes.
Odesza performed with a drum line on the main stage, Fifth Harmony's Lauren Jauregui (not on the lineup) joined Marian Hill for a surprise performance of their single "Back To Me" and the fest culminated with a fireworks display at midnight on Jan. 1.
***
Dec. 29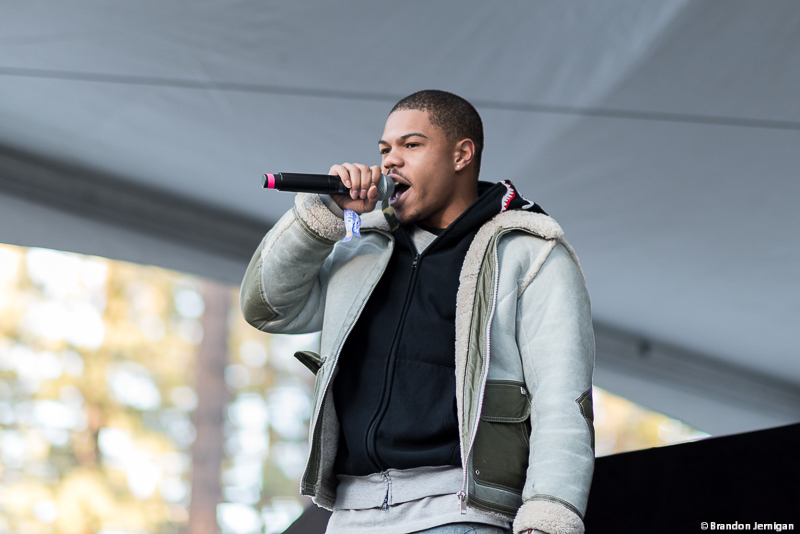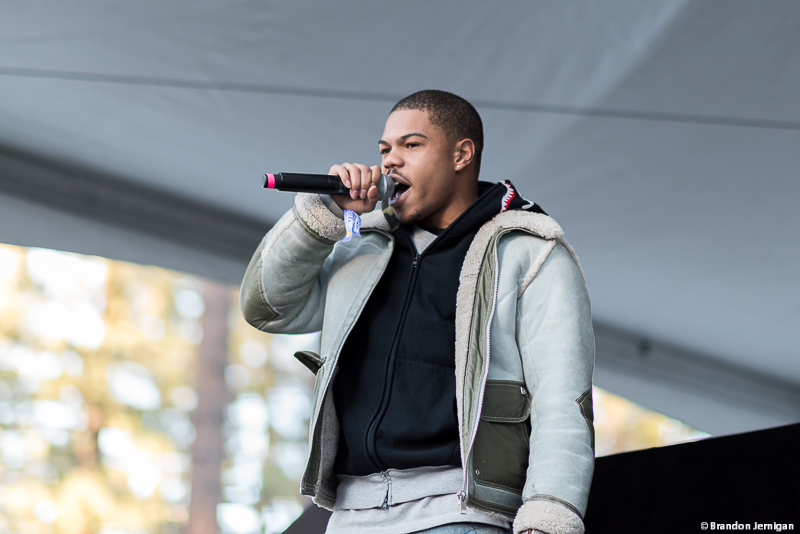 The name Taylor Bennett may be unfamiliar, but the family resemblance is startling. Bennett is the younger brother of Chicago rapper Chance The Rapper. Taylor's set included songs from his latest album, Broad Shoulders, and an a memorable cappella freestyle rap. At one point, a mosh pit broke out during his set. But that could have been because people wanted some body heat.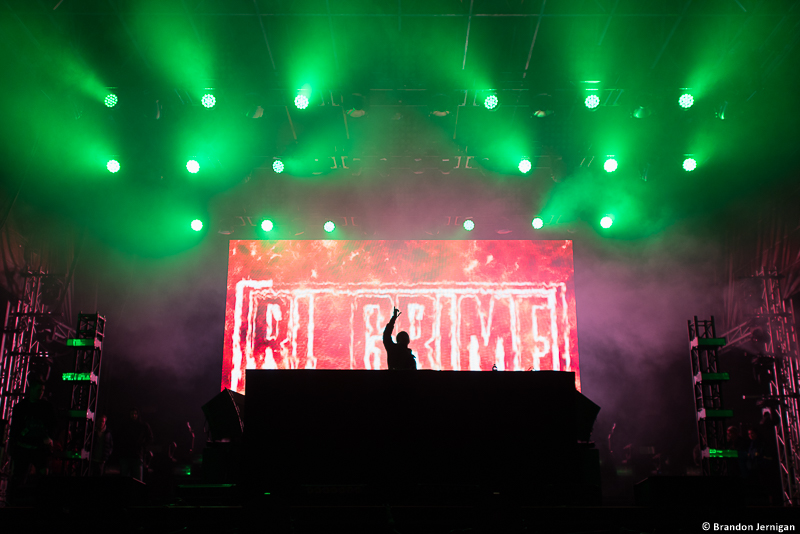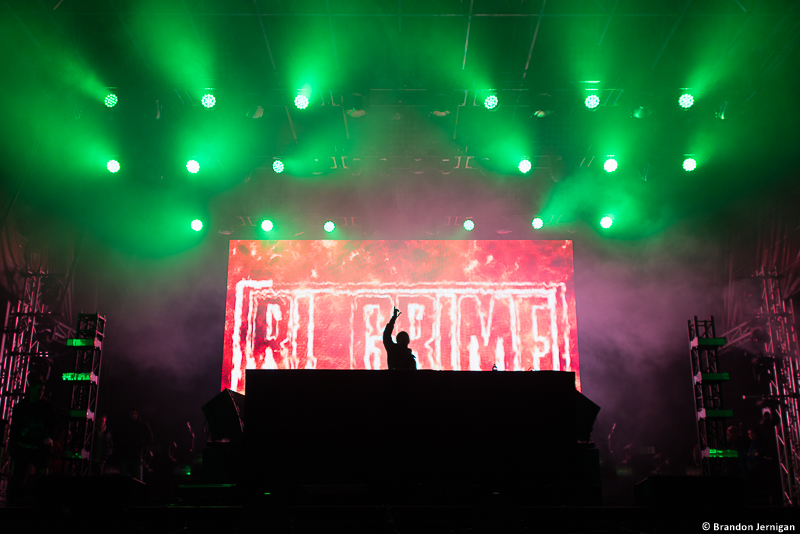 Pyrotechnics were a staple at SnowGlobe. A large flame stayed lit at night in the middle of the festival grounds, and several artists like RL Grime employed shooting flames and sparks. His set was one of the more popular at the fest, with a large mass of movies bodies, especially during his remix of The Weeknd's "The Hills."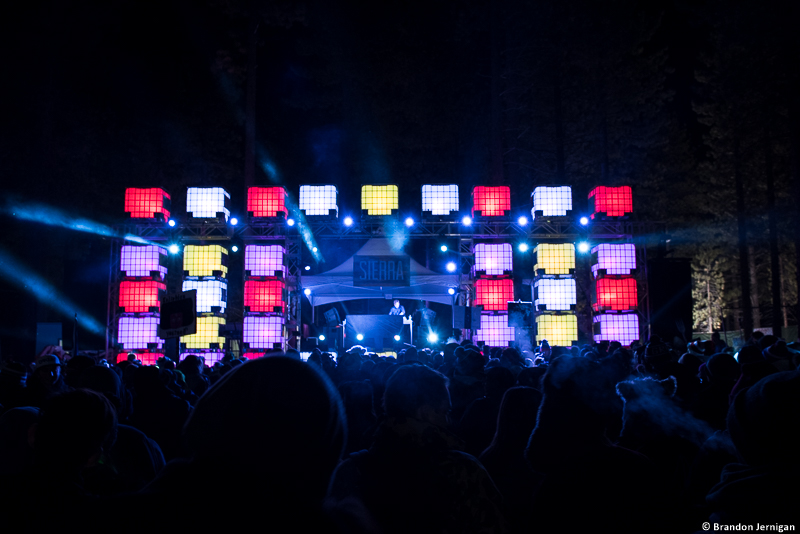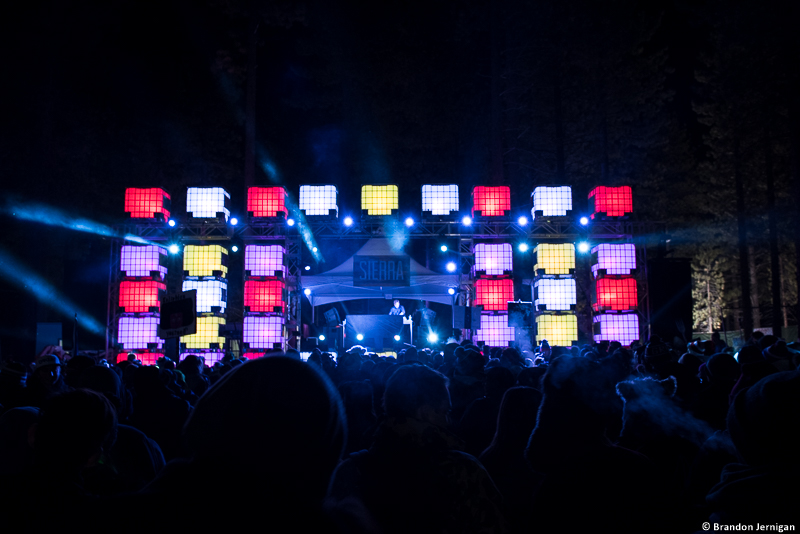 From a distance, the Sierra stage was one of the beautiful nighttime spots. It was decorated with an array of four-foot tall multicolored Rubik's Cube-type lanterns. The stage itself was tiny. Kabob drew a large crowd toward the end of his set, though many appeared to be waiting for Whethan, who came next.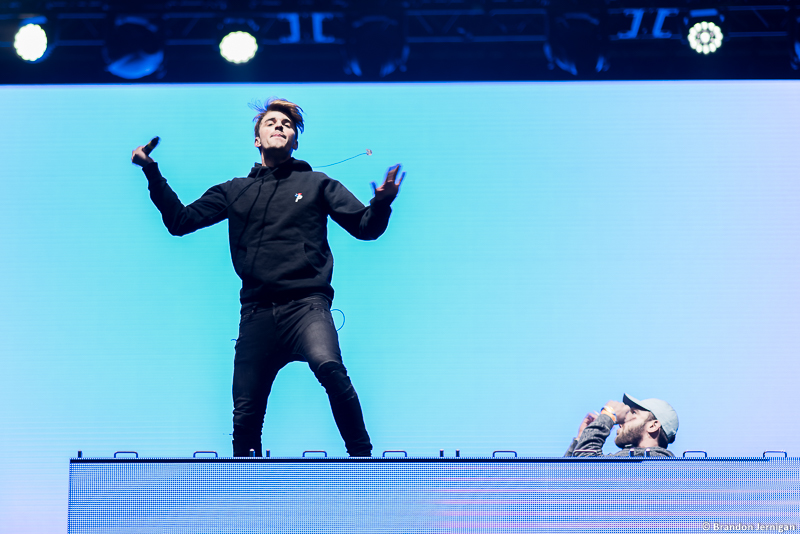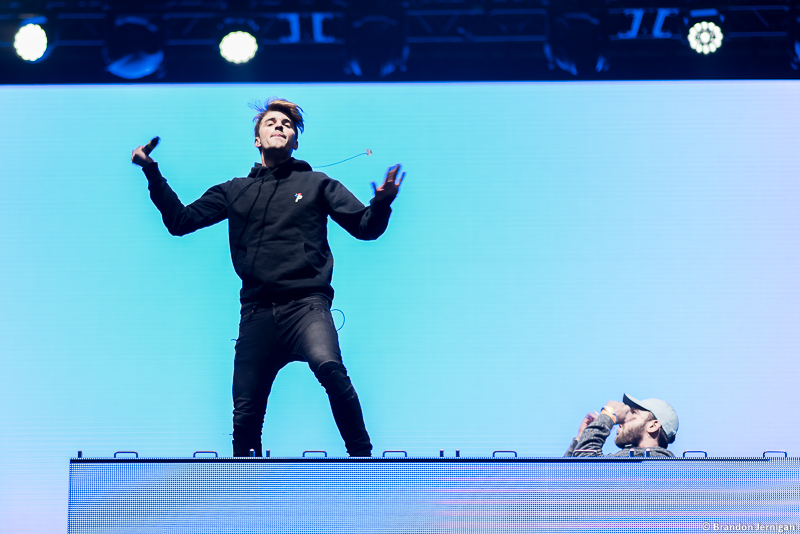 Perhaps no one not named Beyonce or Adele had a bigger 2016 than The Chainsmokers. They bro duo worked with everyone from Halsey to U2. Everyone is lining up to work with Andrew Taggart and Alex Pall. At SnowGlobe, the duo performed a roughly 70-minute set, with the energetic Taggart leaping off the DJ platform and handling vocals on driving tracks like "Closer," "Roses" and "Don't Let Me Down." A few days later The Chainsmokers signed an exclusive three-year residence in Las Vegas, meaning that fans wanting to see them perform are running out of opportunities.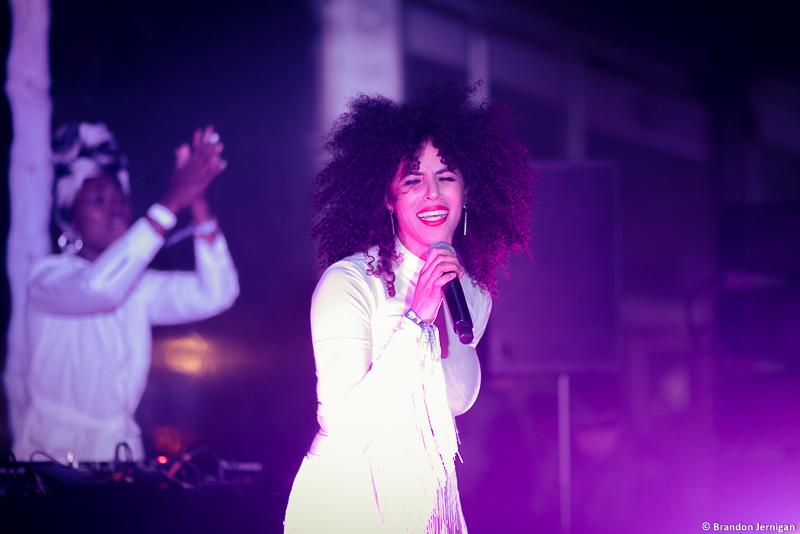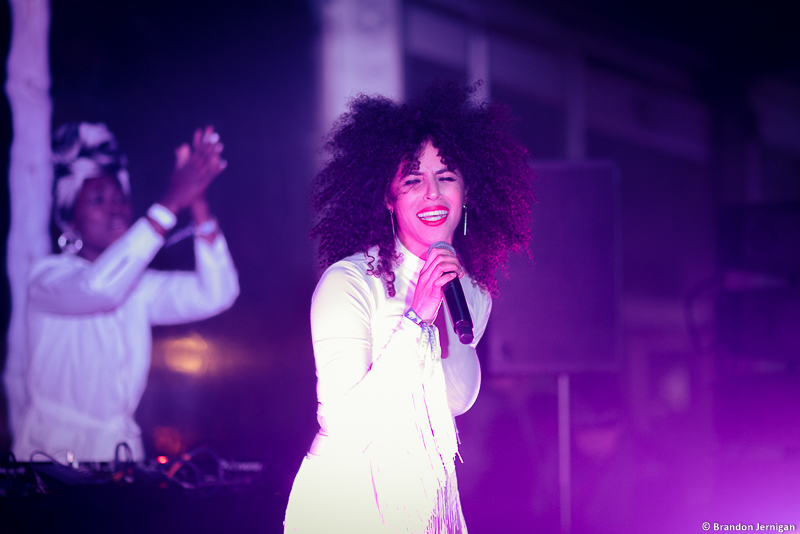 Angeleno Gavin Turek was a bit of an oddity on the SnowGlobe lineup. The '70s disco throwback chanteuse sang with a sugary voice, danced and, overall, appeared like an updated version of Donna Summer. Turek took it upon herself to get her crowd to stay warm by dancing to groovers like "Don't Fight It."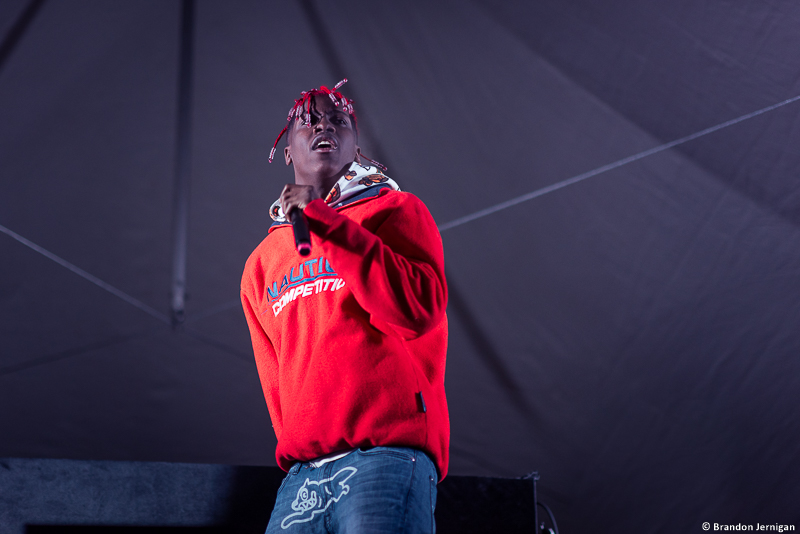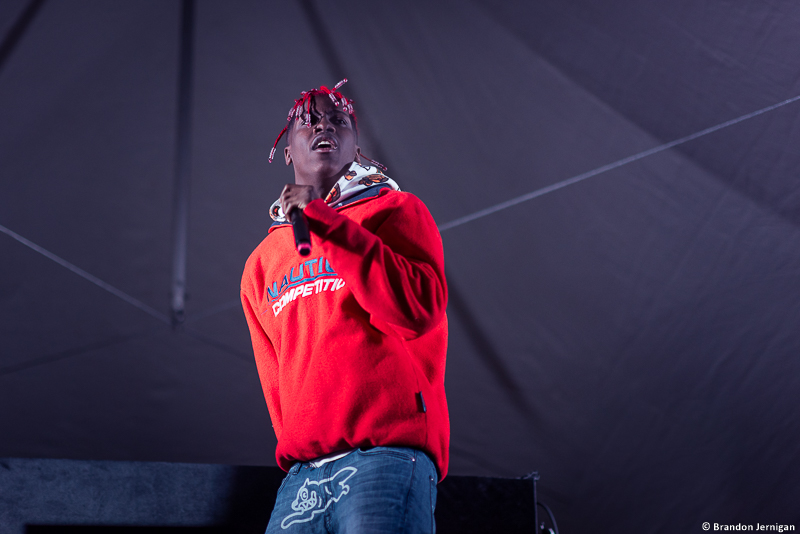 Charli XCX collaborator Lil Yachty is possibly one of the most talked-about hip-hop artists of 2016. His set consisted of songs from new album Lil Boat. He also kept referring to the frigid cold, yet strangely didn't perform his track "Minnesota," with the SnowGlobe-appropriate simile "Cold like Minnesota." Regretfully, Lil Yachty and his frequent partner D.R.A.M. didn't perform together because they were separated by two days.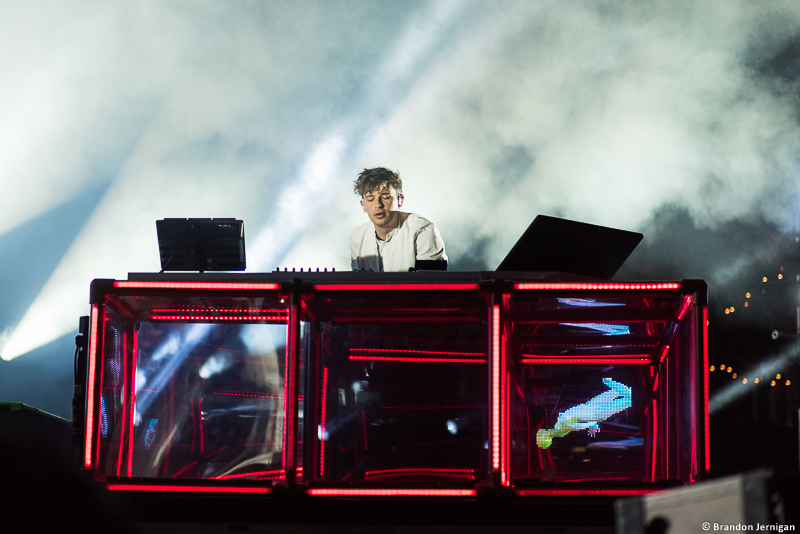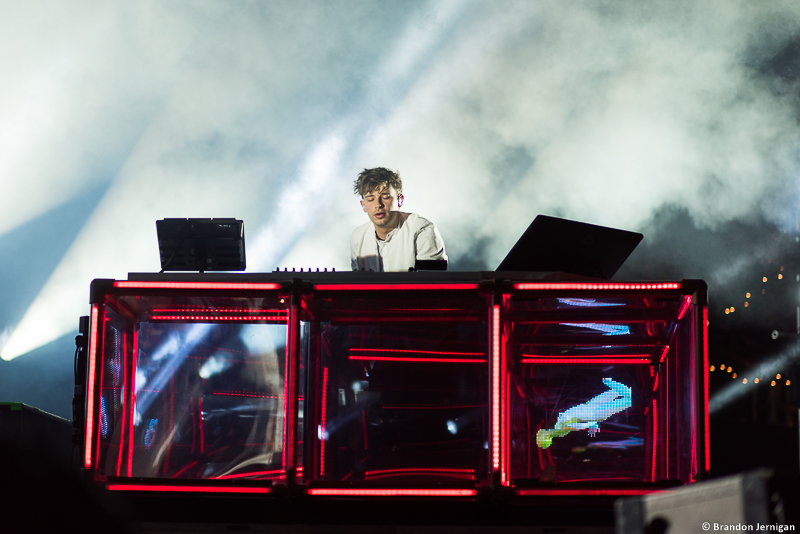 Flume started his set by performing behind a white sheet that hid the entire stage. His was a strong, crowd-moving, yet undistinguishable set. Highlights included "Helix" (off 2016's Skin) and his remix of Disclosure's "You & Me."
***
Dec. 30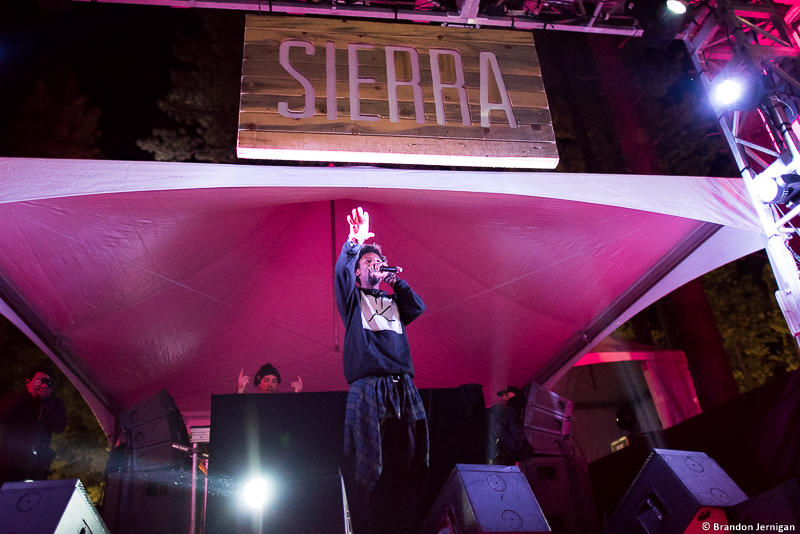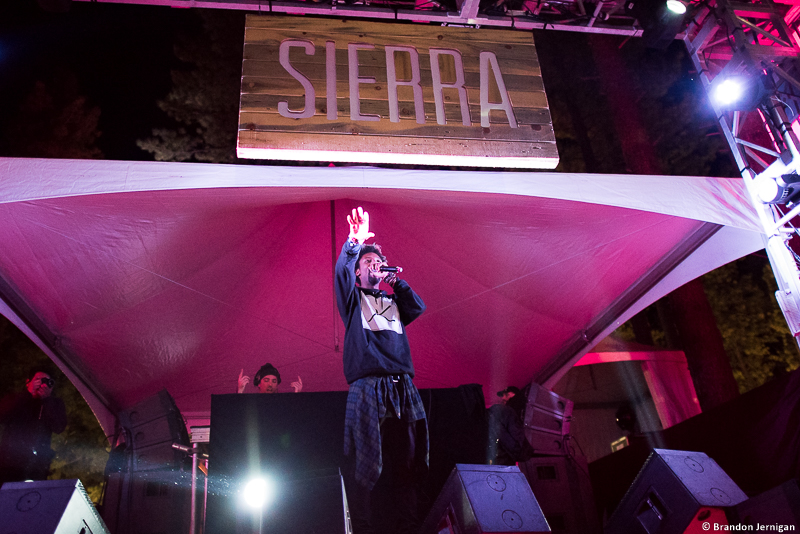 The Knocks were made to play on the small Sierra stage, the size of which they'd outgrown midway through last year. That made for an easier shoot from the front, but for a difficult escape through the sardine-packed crowd.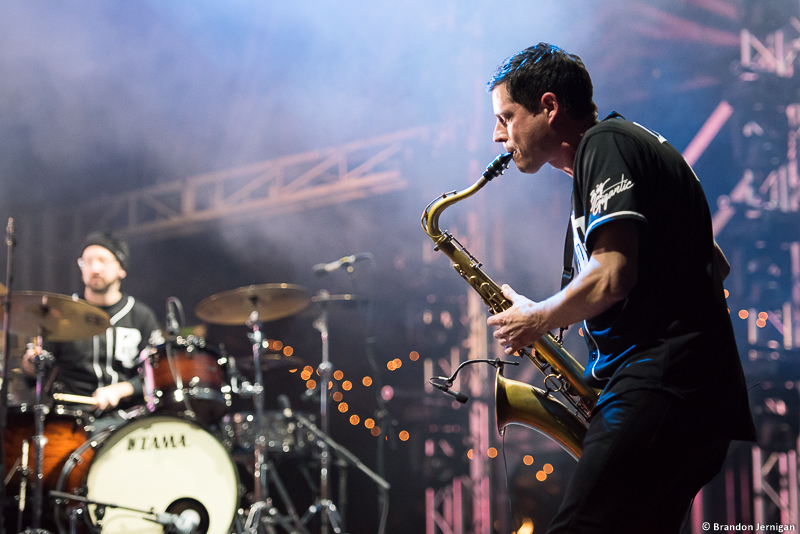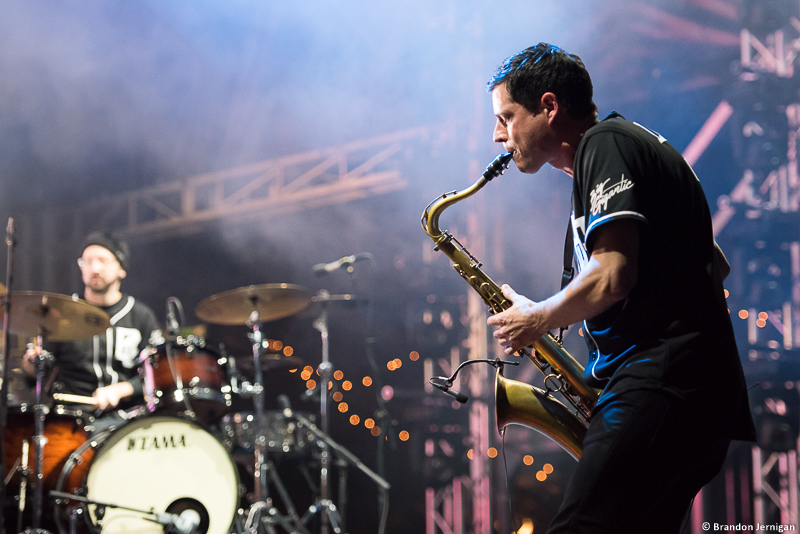 The crowd surged to the main stage prior to Colorado "livetronica" duo Big Gigantic's set. Producer Dominic Lalli would fiddle with knobs and buttons, but then pick up a saxophone and wandered around the stage, belting out grooves. At one point, Big Gigantic invited Brasstracks' trumpeter Ivan Jackson to perform with them, creating a unique  non-jazz brass combo. The collaboration made for a more entertaining set, with live instrumentation in place of preprogrammed effects.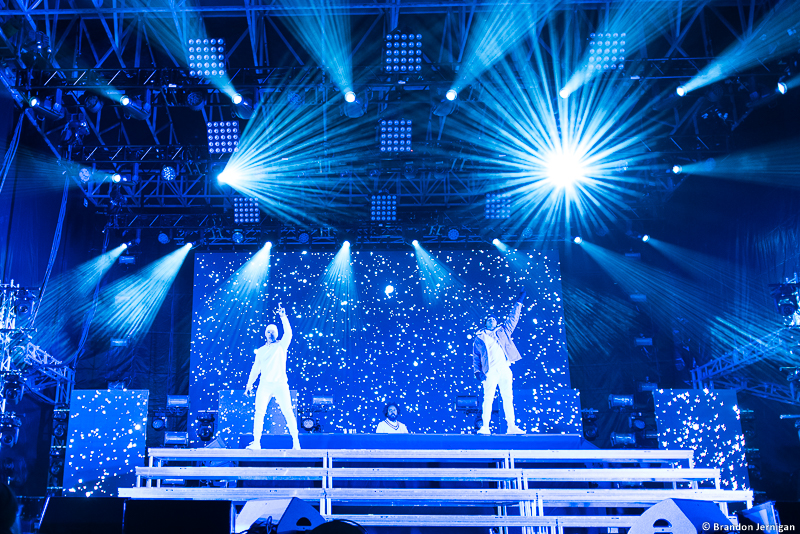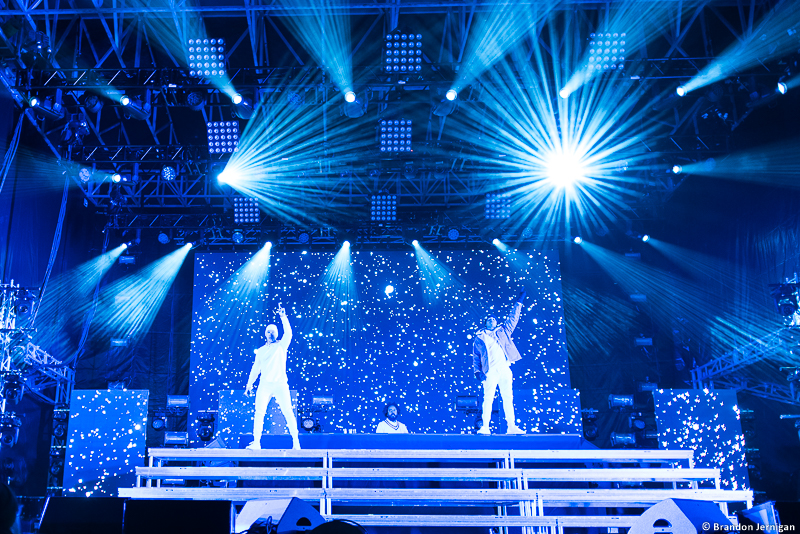 Major Lazer's set was replete with choreographed dancing and T-shirt launchers, not unlike their set at Outside Lands last year. But a nighttime setting allowed the group to introduce its own pyrotechnics display. They made good use of an LED screen, but sometimes used it to project snow—something the crowd had seen plenty of by that point. Diplo made sure everyone understood he was no complainer, at one point taking off his shirt.
***
Dec. 31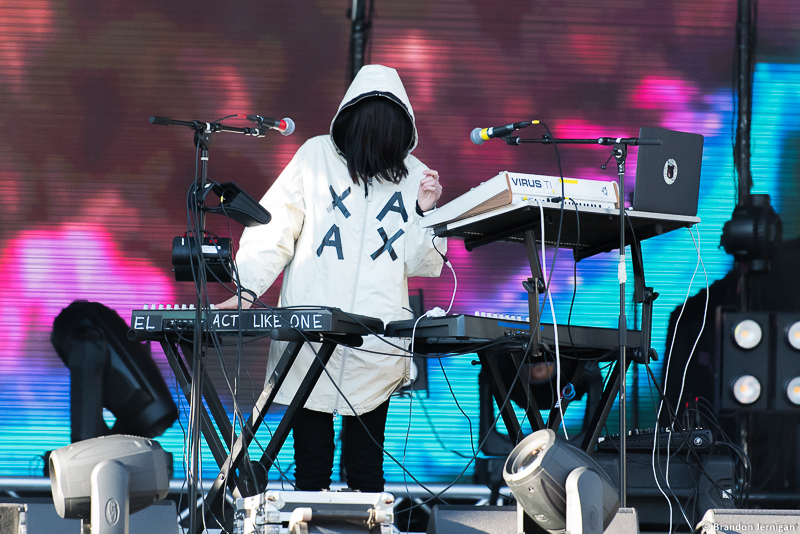 Elohim made a point of never showing her face, which was always covered by her by her shoulder-length raven hair. Performing on the main stage, she performer several tracks off her self-titled debit. "Sensations" was a highlight. The indie pop tendencies of her soft, sweet vocals provided a respite from other performers who used Auto-tune and other effects.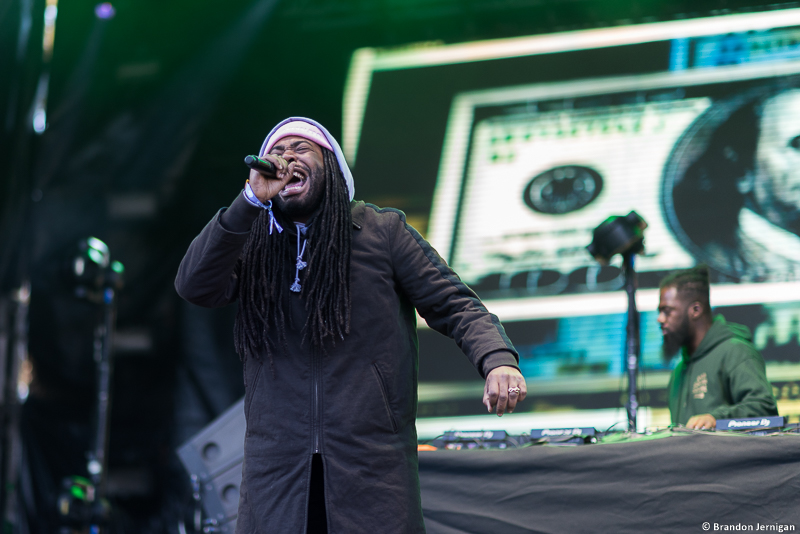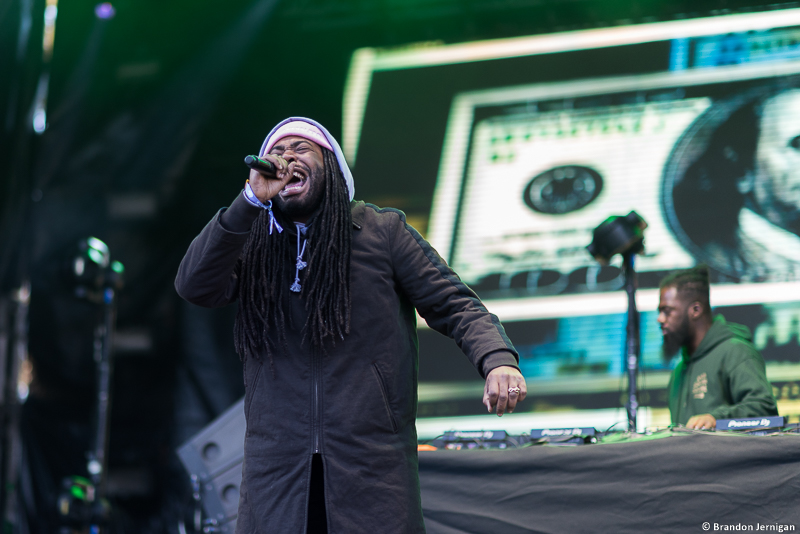 Virginia rapper D.R.A.M. brought his happy-go-lucky persona to the main stage; always smiling, encouraging fans to dance and let loose. "If you love your mama, say yeah!" he implored, in one non sequitur. D.R.A.M. was one of a few artists properly for the weather, in a knee-high overcoat, a beanie and a second hat on top of that one. Many of his songs was preceded by a backstory. Highlights included "Money Machine" and single "Broccoli."
Follow photographer Brandon Jernigan on Instagram.com/b3.one and visit b3one.com.