Rock'N Vino: Music manager Bruce Cohn rises again with Trestle Glen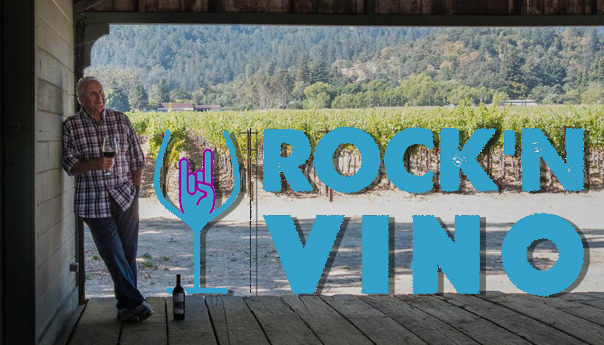 On this week's featured episode of Rock'N Vino, Coco Sterzenbach and Mike DeWald sit down with music manager Bruce Cohn to talk about his rebirth in the wine industry with his new label, Trestle Glen. Cohn, who came up with some of the biggest names in the Bay Area music scene of the '60s and '70s, as well as other luminaries like blues great Taj Mahal, also shares a passion for wine—founding his namesake BR Cohn Winery.
Cohn has seen it all along the way, but began by growing up in an agricultural family where he first developed his chops on the farm.
"I spent my childhood milking goats and making feta goat's cheese for people to buy," said Cohn of his roots.
He was exposed to music through his brother, a recording engineer, who worked in San Francisco. Cohn saw artists like Stevie Nicks, Journey's Neil Schon, and members of Santana's band all jam together in their teens, years before breaking out. He watched the rise of Bay Area luminaries like Metallica long before they became household names. Cohn realized he had an interest in managing bands and took on his first band when he was just 19. He'd go on to manage prominent Bay Area acts for the better part of 30 years.
Cohn returned to his agricultural roots later in life. After devoting much of his downtime on the road to reading viticulture books, he tried his hand at being a vintner. Cohn gave some of his first grapes to a winemaking colleague to see what he could do with them, and the result was top notch and BR Cohn was born. Cohn saw many similarities in the way wine and music were cultivated and sold.
"Music is a variable thing that changes and morphs from one decade to another, and wine is kind of the same," he said. "The way you sell in the music business is also similar to the way you sell wine."
Cohn brought rock and roll luminaries to the intimate Glenn Ellen Winery for the annual Fall Music Festival to raise money for charities, before selling the winery in 2015. This year Cohn is back with a new vineyard, not far from his original BR Cohn Vineyard site, and he's set to release his debut of small production wines. Get more information on Trestle Glen Vineyards here.