Adia Victoria questions everything, rises Beyond The Bloodhounds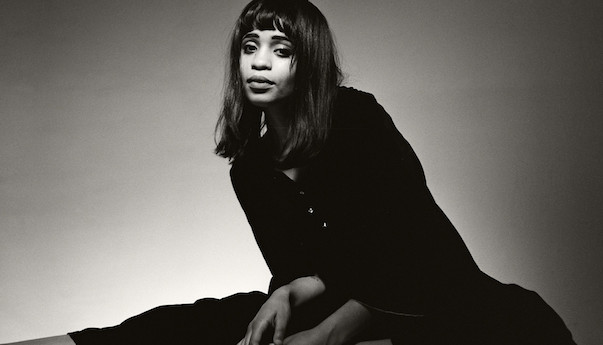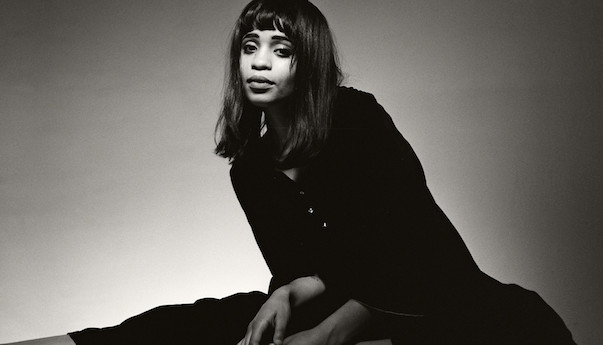 As a teen, Adia Victoria loved Nirvana and Fiona Apple. It wasn't until she left South Carolina for New York that she discovered the blues through Caucasian, male-led bands like The Black Keys and The White Stripes.
Adia Victoria, Madi Sipes and the Painted Blue
7.30 p.m., Saturday
Bottom of the Hill
Tickets: $13 – $15 .
Her debut, Beyond The Bloodhounds, pulls heavily from the blues. Thematically, she sings from the position of a poor Southern black girl. On the sobering "Stuck In The South," she drawls: "I don't know nothin' 'bout Southern belles/ But I can tell you somethin' 'bout Southern hell/ When your skin give 'em cause/ To take and take."
Sonically, Adia Victoria's music is more diverse. "Horrible Weather" borrows from Bristol's trip-hop scene. "Head Rot" is hallmark rock with wah-wah guitars. "Mortimer's Blues" employs the dreamiest of dream pop. "Howlin' Shame" incorporates Southern gothic strains and could easily function as a T Bone Burnett pick for the True Detective soundtrack.
And while she deals with weighty issues like race, religion, disenfranchisement and depression, Adia Victoria balance them with light melodies and  tender vocal eloquence. Her outlook is one of hope: "We're all in this together, this horrible weather."
Adia Victoria returns to San Francisco this week for Noise Pop. She and her band were here last June, just after she released Beyond The Bloodhounds. Her politically charged and well-crafted album nearly drew a sellout. Excited about her Bay Area return and being part of the festival's 25th anniversary, she chatted about wanting to write music that resonates with issues rather than trying to shake them.
RIFF: 'Beyond The Bloodhounds' strikes such potent imagery. How did you come up with the title for your album?
Adia Victoria: It is from a book that I was reading called Incidents Of A Slave Girl, by Harriet James. It tells of the trials and tribulations of a slave girl who escapes her master by hiding in the crawl space [above] her grandmother's ceiling. She lives in that crowded space for seven years and her muscles actually atrophy. But she is able to be close to her two children while leading her master to believe that she has fled, even though she is still nearby. In it, she says, "She longs to run away with her children beyond her master's bloodhounds." When I read that line, it literally took my breath away. This was towards the end of recording my album and I knew then what I had to name my debut.
"Dead Eyes" is one of my favorites songs on your album. Tell us a little about how you wrote the song and its connection with "Poor Black Mattie," the blues song by Mississippi bluesman R.L. Burnside.
I was in New York City, walking around after Hurricane Sandy. I was thinking of my later adventures: mainly, being out clubbing with my friends. It was exactly the opposite of my life in South Carolina. I was leading this hedonistic, flesh-driven, fun life. You know, underage drinking, drugs and whatever else. The usual stuff 19-year-olds get up to. And then the guilt set in. So I started to challenge myself and question this thinking: "Why do you think these things are bad? Who's telling you that you're a bad person?" In the blues, they tell a story of "Poor Black Mattie." She is poor, often drunk and done the men wrong. Her story was often told by men. And I didn't want to accept that. So I wanted to write a song from her perspective. How did she get in that situation? Why is she so disillusioned? I wanted to flesh out her story.
You've talked about dealing with depression. "Invisible Hands" with haunting lyrics like "Invisible hands wrapped around my throat/ Won't let me go," seems to reflect this.
"Invisible Hands" is about my relationship with my religious upbringing. [Ed. note: Victoria grew up in a strict Seventh Day Adventist church and household]. All the anxieties I felt as a child: knowing that there was this God who was measuring my goodness constantly and assessing if I would go to heaven or burn in hell. From the age of 4, I started my religious education. It terrified me. I didn't know anything else. I have issues and anxiety that I still feel today from all that. But I realized that the only way to deal with it is through my art. Otherwise, it is this faceless energy that consumes you. I needed to put it in a place.
Sonically, "Mortimer's Blue" is almost dream pop. But then you have all out-rock, trip-hop and, of course. blues. How did you determine what sound suited the stories you were telling?
I was fortunate with my producer, Roger Moutenot. We had three years to plan this album. I wanted to approach it like a novel you read—a cohesive story, not just a selection of songs. I was also listening to a lot of different genres of music in my 20s. [Moutenot] would ask how I felt about a particular song I had written; … questions like "What does isolation feel like?" "What does jealousy sound like?" We would approach each song individually. That's why it is hard to label the album. It is pulling from so many different places. It's boundless! Like human emotions, you can't just fit them in one box. Part of my sound comes from the fact that I put such a high premium on lyrics. I am a writer first and foremost. I want the words to fall out of my mouth and to salvage the rhythm that goes with it. I love the works of Toni Morrison, [The Bluest Eye, Beloved, God Help the Child] who writes in a way that's intoxicating. It encompasses all of your senses.
You discovered the blues through Caucasian, male-led groups, and you reclaimed it for yourself by going down the rabbit hole of their influences.
That saved my life. I got into the blues when I was 21. I had just moved from New York to Greenville. The city beat me and I had to leave New York with my tail between my legs. I was depressed and drinking all the time. I was driving my mother and sister crazy at home. Then I started listening to The Black Keys and The White Stripes and I was, like, "Where are these guys pulling from?" I thought Dan Auerbach was a black man. (laughs). … I would go to Pandora and research their influences. They were Robert Johnson and Skip James. These figures were black men, poor and dispossessed, but they didn't let those things define them. They made something of value through their music. They refused to be what society told them. When I looked inside the mirror, I don't see who society wants me to be, either. So I had to ask, "Well, then who are you?" And that's when I decided that I want to tell my story to myself first. Then see if others felt the same way.
You have said there is a huge swath of the country that is not happy with the progressive strides the U.S. has made for African Americans, LGBT and women. Do you ever think about repercussions of that statement?
No. I made a deal with myself, professionally, that I am here to tell my story and nothing else. If it proves that this is not a viable career for me, I will step away. … There's been whole industries dedicated to just keeping those in these positions of privilege happy. I think they can give me some space to sing with my guitar. It's OK. It's not going to hurt them.
What made your music so politically charged? Was it racial unrest and the Black Lives Matter movement, or your experience as a black woman growing up in South Carolina? I can say "black," right?
I don't consider my music as political. I feel there's music that maintains the status quo and music that questions it. Taylor Swift, she maintains it. My job is to question it. I never had a call-to-arms moment of, "I'm now going to write about what is going on." Because of my skin color, I can see why some white people—I can say "white," right?—see me as a threat to the status quo. I might be perceived as radical to some proportion of Americans.
Follow Celine Teo-Blockey at Twitter.com/CelineT_Blockey and Instagram.com/celineteoblockey.