Q&A: Nomad Alice Merton raises anchor, drops "Roots"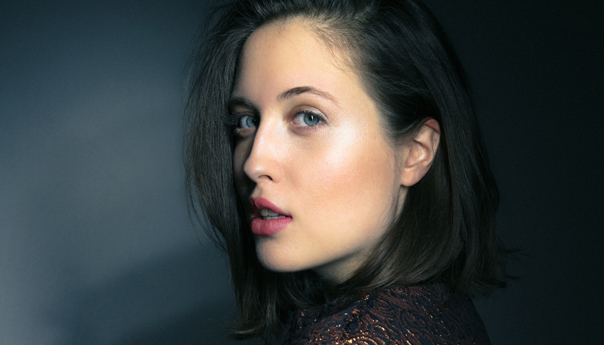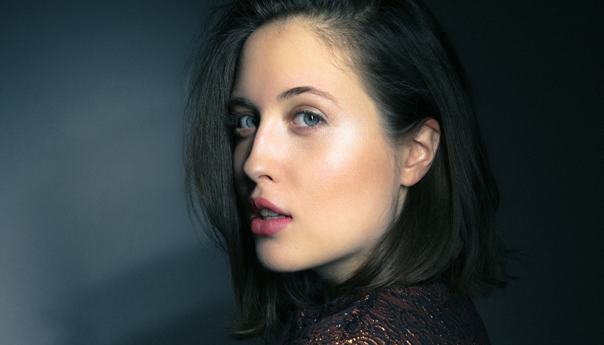 Alice Merton has had nine homes since she was born. She was born in Frankfurt, Germany, but her parents soon moved to Connecticut, and then again to Ontario, Canada. When she was 13, they moved back to Germany after bouts of homesickness; this time to Munich, followed by a suburb south of that city. But that wasn't the end of her border hopping. Her parents next moved to Bournemouth, on the south coast of England.
Live 105 Not So Silent Night
Oracle Arena
Doors: 5 p.m. Show: 6 p.m.
Dec. 8
The Lumineers, Portugual. The Man, Vance Joy, Manchester Orchestra, Welshly Arms
Tickets: $25-$240.
Dec. 9
The Killers, Weezer, Foster The People, Walk The Moon, Alice Merton
Tickets: $45-$375.
"My parents are very restless people and that is the only way I've tried to understand and explain the moves," Merton said in a recent email exchange.
When she was old enough to make her own decisions, Merton moved back to Germany to live closer to friends, eventually ending up in Berlin.
Merton, who was raised on classical music and has played piano since she was 5, has written several songs about her nomadic life. But it's the 24-year-old's most recent one that has captured the attention of music lovers throughout Europe before spreading to the U.S. "No Roots" reached No. 2 on the German charts and No. 1 in France in late 2016, among other countries.
The singer-songwriter had never released music before her song about never being grounded to any place on the globe.
"I've got no roots, but my home was never on the ground," Merton sings as a dance beat and disco bass synchs like a taut wire behind her vocals. The song is not a lament, however. Her lack of proverbial roots is a strength that helps her be a chameleon wherever she is.
It wasn't always easy, however. Merton had trouble adjusting to life in Germany at the outset, where she had to learn a new language. After the initial success of her song, she and her manager met with several labels in Germany but decided to start their own—Paper Plane Records—after the others started recommending changes to her sound.
Since crossing the Atlantic, the song has charted on the Billboard Alt Radio Top 40. Merton released an EP, also called No Roots, last February, and has since signed a deal in the U.S. with Mom + Pop Music, which lets her make the calls on her music.
Merton, who is currently working on a full-length debut, performs at Live 105's Not So Silent Night on Dec. 9 at Oracle Arena.
RIFF: Tell me about how you got started with music.
Alice Merton: My dad inspired me to play the piano. I started when I was 5 years old and I always saw him playing classical pieces and even his own compositions even though he just did it as a hobby. I also started playing the clarinet but realized I wasn't very talented. When I was 9, I started taking classical singing lessons, and my love for music grew from there. I started with musical theatre songs, then gradually started singing more classical pieces.
Did you believe an Anglo song would become a No. 1 hit in Germany and France?
I definitely did not expect it to become a hit in Germany and France, but I feel honored that people in various countries want to listen to my music. It proves that music has no boundaries.
In popular music, singing about not belonging in any one place typically means "sad ballad." You go in the entirely different direction. Did you see this song as lyrically unique when you were writing it?
Before I went into the studio, I knew I wanted this song to be up-tempo. This topic at the time wasn't a happy topic for me because I felt quite lost, but I didn't want to look back at this song and feel sad while singing it, because I needed something that reminded me that it's OK not to feel at home in one specific place. I knew that I wanted a hooligan-like choir to chant "roots," so that it would feel even more uplifting. I think it plays a big part of my music; writing songs about sad [and] serious topics—but always making it feel happy and upbeat. Life's too short to be sad about things.
Why did you self-release the song on your own label when you had offers?
Well, we didn't really have offers. The labels always said they were "interested," and they kept us waiting and waiting. Sometimes we had meetings where we felt it went really well and they liked it. But then, often, it took them weeks to get back to us, or they criticized various aspects of the music, saying it wasn't mainstream enough. They couldn't really see what direction I was aiming for, [say] I should try different producers, [that] I should get rid of my band, or [that] I need to remix the song; otherwise, it will never work on the radio. So me and my manager decided to invest all our money into our company and start our own record label, where no one could tell us what we can and can't do. And we didn't have to wait any longer.
What themes do you touch on with the new songs you are working on for your debut LP?
I write about everything that has been going on, whether it being rejection from labels, the feeling of not having a proper home, or the fact that everything is so new and we really are learning by doing with this label. [There are] so many things I feel need to be said.
What kinds of music move you in your own life?
I still love classical music and, especially, opera. But I also love indie rock. My favorite band is The Killers.
How much of the day-to-day, hands on experience do you get with your label? Do you hope to attract other artists to it?
It's really interesting to see what actually happens in a label, and now we get to experience that ourselves. At the moment I am in the studio working on the music, while Paul, whom I met at college, takes care of the business side. We also have two employees now, which is exciting and definitely necessary. We want to sign other artists one day, but for now we want to focus on getting my music out there.
Follow Roman Gokhman at Twitter.com/RomiTheWriter and RomiTheWriter.Tumblr.com.