Bleachers' Jack Antonoff on the proliferation of producers
Jack Antonoff is more than just the guitarist in fun. Before joining that band he led the successful New Jersey band Steel Train. He's also a producer, having been nominated for a Golden Globe for his collaboration with Taylor Swift on her song "Sweeter Than Fiction." He has also worked with Sara Bareilles, co-writing her Grammy-nominated hit "Brave," as well as Canadian indie rockers Tegan and Sara.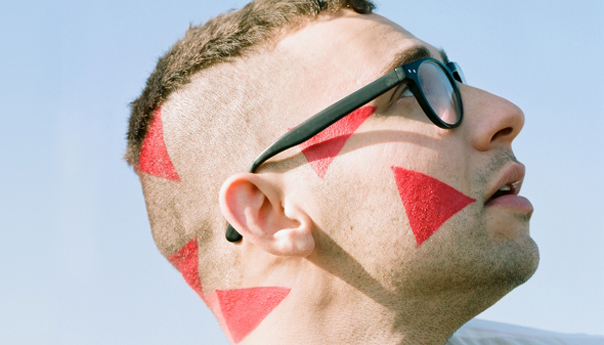 I interviewed Jack a while back (yes, he wore the ever-present red ball cap), and you can read that interview here. The story is part of my Outside Lands Music and Arts Festival coverage. Until then, here's a short Q&A that I couldn't squeeze into the story but still found interesting.
For all of my continuing Outside Lands 2014 coverage, visit the archive.
For previous interviews of artists performing this year, go HERE.
For a couple of Bleachers' live videos I shot in June, go here.
"I Wanna Get Better" deals with a lot of serious personal issues. How difficult was it to use that as the joke in the video?
I loved that. I always want to have a mixture of something you could laugh at or cry at.
Does that song hold the whole album together?
I wouldn't say that, but it's the first song I want to play for people. I think it's the perfect door to open to get them inside the world where the album is.
You're both musician and producer for others. What do you think of the rise of the producer-hitmaker, like Pharell or Charlie XCX.
It's great. It's like anything. There's a lot of crap, and a lot of great stuff. With the way technology works, all of a sudden, everyone's a producer. And so the world is flooded, no different than 10 years ago when everyone was in a band, and there was too many bands. But to me, it almost makes it easier to cut through the fat. Everyone is doing it because it's so easy and so accessible. That's why it's bad, and the music that's good is because it's so easy and so accessible. If you know what you're doing, you can do it in bed. You can make a Bleachers album in your hotel room. I like the idea of having an impact on culture as a whole, not just one band. It I could take my sound and bring it to other artists, and have it be on the radio, and have it permeate more than just one thing.
Who else would you like to produce?
I'm most excited to find that thing I don't know about. Anytime I try to work on somebody I'm already a fan of, sometimes I'm too dug in to the culture of it. Look at an artist like Robyn. I love Robyn, but you already know too much about Robyn.
Will Bleachers be taking a break as fun. gets back together?
I don't know. I kind of just want to jam it all together and do everything at the same time – bounce back and forth, but not overdo it.
Any chance of Bleachers opening for fun.?
No, my body couldn't handle that.
How do you deal with the tabloid exposure from having a famous girlfriend (Lena Dunham of "Girls")? Are you used to having the exposure?
I don't (deal with it). I really just don't think about it. You can get struck by lightning right now, and you're not going to think about it. I don't think about silly things, and tabloids are silly. The thing about tabloids is they don't really have to fact-check anything.