BRMC's Robert Levon Been on his fear of playing his dad's songs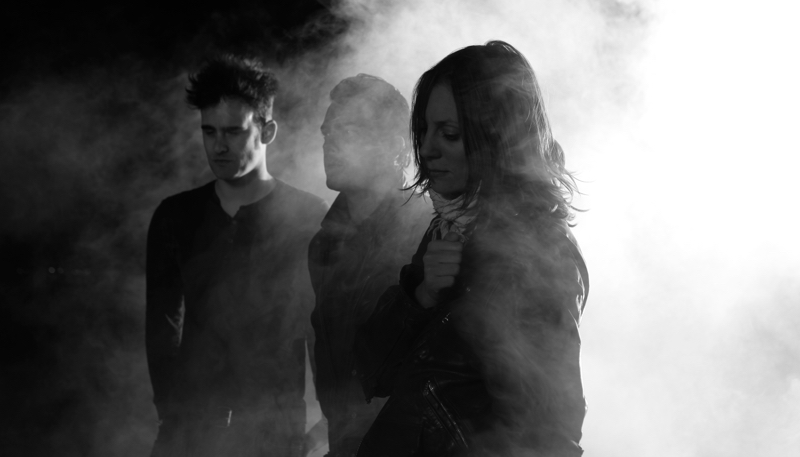 At the last minute, I was able to arrange an interview with Robert Levon Been, of Black Rebel Motorcycle Club. BRMC has a sold-out show coming up at the Fillmore on April 22, but it was a different performance I was more interested in. Leven is stepping in his late-father Michael Been's shoes and joining his father's bandmates for a mini The Call reunion. The Call plays Thursday at Slim's and the following day at the Troubadour in Los Angeles. And that's it.  Just the two shows to please the fans of the band that disbanded in 2000.
Been had just flown in from a BRMC European tour. In his first contact with me, an email, he said: "Thanks to the miracles of jet lag, surprisingly I'm awake right now and pretty much available to do the interview anytime today… Except for later this evening, where I will probably pass out suddenly face down in a bowl of soup." So of course I put a rush on the interview and we were speaking an hour later. My main story is available here. But I got too much good stuff that would have made the story too long, so I'll share it here as a teaser.
RIFF: You're just back from overseas.
Robert Leven Been: Yeah, we just finished the first leg of the tour. We did a pretty decent European run in the UK. There's only a small window before we start again. We start rehearsals for The Call on Monday.
Why are you doing this reunion now?  Why only two shows?
Why only two shows, or why two shows at all?" (laughs). It all started with … after my father passed away, I ended up talking to those guys a lot. I grew up with them, like on the road just touring with them. They were like a second family. So we connected again and kicked around the idea of playing together for fun.
What's it like playing your father's songs?
Well, um (he takes his time answering this question). I don't even know where to begin to answer that kind of thing. It's overwhelming in a lot of different ways, and I've been trying not to think about that too much because there's so much work to be done. Right now, one of the reasons I was up so early is because my brain was just firing off. A million things with parts and lyrics and 19 songs that I'm trying to learn and do them justice. I'm still consumed with the amount of work and a sense where you want to get it right.
So there's a bit of nervousness in there?
Oh yeah. I'm terrified, but it's a good kind of fear. That's where I'm trying to focus all of that anxious energy and excited energy. I'm terrified and grateful for the chance.  There's all these things that are kind of overwhelming, but as long as I keep focused on that, I can turn it into something good, I hope.
So these are one-off shows?
Yeah. Right now, I would have played more if we didn't have the Fillmore booked for BRMC on the 22nd. That was the most we could do at this time. Maybe down the line I'd love to do more. Things are just kind of scattered now.
I was going to ask, how did The Call influence BRMC, but maybe I should scale that back and ask, did The Call influence BRMC?
In the beginning, I didn't want to have anything to do with my dad's sounds. I started writing from a place of wanting to sound different.
Are you going to have an opener?
We've been debating it for a while. We're talking about whether it should just be focused on The Call for the night. But, of those 19 songs, if we have to cut a couple of them, we might have to start thinking about an opening band. We'll see once we start rehearsing. There might be a last-minute call to some friends.
Follow Roman Gokhman at Twitter.com/RomiTheWriter and RomiTheWriter.Tumblr.com.