Interview: Esme Patterson gets personal with We Were Wild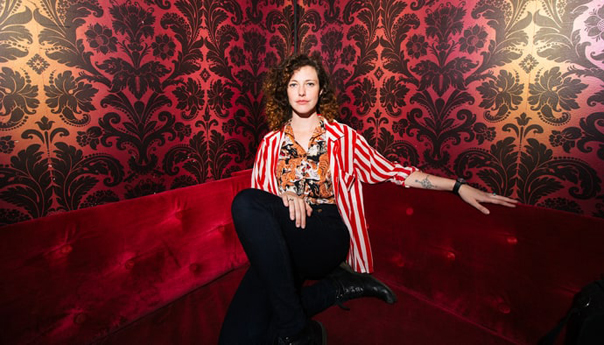 Esmé Patterson is excited to finally be striking out on her own—musically speaking, that is.
The singer-songwriter was producing solo work for the past few years and making a name for herself as a critically adored, indie rock darling, all while fronting Paper Bird, the indie folk band she formed with her three siblings in 2006. Most people, however, would probably recognize her foremost for her 2014 collaboration with Shakey Graves on "Dearly Departed."
Lucero, Esmé Patterson
9 p.m., Saturday
The Fillmore
Tickets: $29.50.
It wasn't until Patterson really struck out on her own and left Paper Bird that she says she was really able to focus on her own music with 2016's We Were Wild, her third solo album. It's a stark departure from her last solo effort, 2013's Woman to Woman; a concept album on which Patterson embodied the voice of other women immortalized in song. Instead, We Were Wild explores the emotions and stories of a woman she knows very well—herself.
Prior to arriving in San Francisco as opener for Lucero on Saturday, Patterson, sent us a dispatch from the road.
RIFF: What made We Were Wild different from your previous solo albums?
Patterson: I made my first two solo records while still in Paper Bird, and I was finding that my musical taste and artistic vision were bending in a different direction and it was time to focus on my own music. I made my most recent album, We Were Wild, after I left the band and it was a totally new, exciting experience to be able to focus all of my energy on my own music. On We Were Wild, I moved into some sonic spaces that are new for me. I was making sounds on the record that I wasn't sure I could reproduce live. I was making a fantastical world that wasn't sonically rooted in reproducible reality. It was really exciting and also a big challenge when I took the record out on the road. I had to learn how to use guitar pedals to recreate a lot of the sounds we used on the record.
We Were Wild is a much more personal departure from your previous album, Woman to Woman. What were some of your inspirations?
Woman to Woman is a straight concept album where as We Were Wild is autobiographical. Much of what I was going through in my life made it's way into the record, both lyrically and sonically.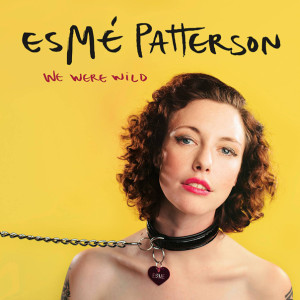 The album cover is particularly provocative. What's the symbolism behind you wearing the black collar and chain?
The image is supposed to be coupled with the album title We Were Wild. The image represents my personal journey toward self-empowerment and owning my own body and power. It's a meditation on freedom and ownership.
You grew up listening to R&B, and with Paper Bird you explored more folk-influenced music. How would you describe your sound as a solo artist? How has it evolved since 2012?
The new sound would just be described as rock and roll. I just write what comes to me!
After this year's tour, what's in store for you? 
There are a few new things coming up. I'm working on a few songs for a television series and a movie for later this year.  I'll stay on the road as much as possible and start working on a new album hopefully by late fall.
Follow writer Heather Ah San at Twitter.com/heathermalia.