Jagwar Ma: Chefs in the kitchen, studio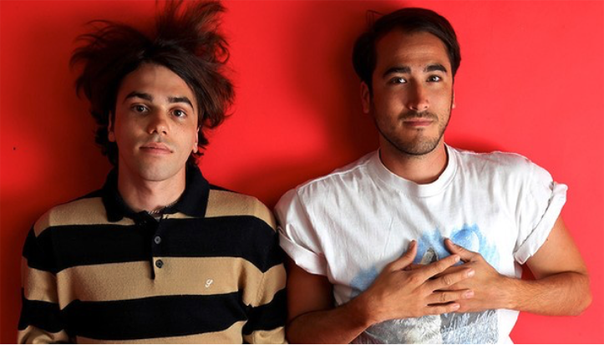 Jagwar Ma guitarist-vocalist Gabriel "Gab" Winterfield spoke to me from a bar in London, where he now lives with bandmate Jono Ma. We spoke briefly about the duo's sound, who they should – and probably should not – be compared to, and much more. Here's what you need to know about why the band moved their base to London, where else they'd like to live, and their extracurricular interests. Read my story here. You can catch their show at the Independent on Dec. 11.
A lot of Australian bands move to the U.K. Why did you do it?
Winterfield: There's a practical reason of being in the northern hemisphere. It's kind of easier to tour. And culturally, I think it's kind of cool. But I would love … to one day actually live in the U.S. for a bit; probably the West Coast. I had a really good time in San Francisco last time I was there, and I had a really good time in Los Angeles. Those two places are kind of cool. … It kind of reminds me a bit of Sydney; the beach culture.
You played in San Francisco, at Popscene, just a few months back. Any cool memories of the city?
Winterfield: It was a really enjoyable experience. I think one of the things with San Francisco is that … there's lots of, like, street people culture. That's the nicest way to say it. They're really colorful characters and quite the funny people. I enjoyed … meeting the people on the street and them being a bit kooky and crazy. We also got to play our first in-store, at Amoeba, which was really cool.
What do you do in your spare time?
Winterfield: I skateboard, and I like going for a skate and listening to music on my headphones. And Jono likes cooking. The best meal that Jono used to make was chicken hunan, because Jono has a Hong Kong heritage, so he's good at Chinese-style food. It was tasty. I used to do confit duck. That was pretty cool.
Follow Roman Gokhman at Twitter.com/RomiTheWriter and RomiTheWriter.Tumblr.com.