Joseph spreads roots beyond Oregon with 'I'm Alone, No You're Not'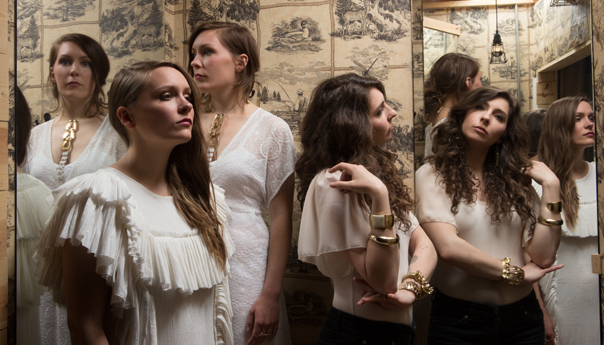 To outsiders, Oregon is a bit of a mystery. Portland is the land of fancy, sugary doughnuts and hipsters, with their organic pickle farms. Hippies and Nike got their start in Eugene, and Animal House was filmed there. Then, there are some mountains, rivers and lakes.
Joseph, Duncan Fellows
9 p.m., Friday, Sept. 16
Slim's
Tickets: $20-$45.
But to sisters Natalie, Allison and Meegan Closner, who comprise the band Joseph, Oregon is home. And, perhaps, with the success the sisters are seeing right now with the release of their sophomore album, I'm Alone, No You're Not, a few more people may learn about their home state, starting with the little town alongside Lake Wallowa from which they took their band name.
The new album, released Aug. 26 on ATO Records, follows a self-released debut in 2014. All three sisters sing, while Natalie plays guitar. I'm Alone, No You're Not was produced by Mike Mogis, who has worked with Jenny Lewis, Bright Eyes and First Aid Kit, to whom Joseph is compared. But with a fuller sound created by Mogis, the Closner sisters have also been drawing comparison to another sisterly band: Haim.
Leading up to the album's release, Joseph made its national television debut by performing punchy anthem "White Flag" on The Tonight Show Starring Jimmy Fallon. The day before the album's official release, the three sisters sequestered themselves in the New York City high-rise headquarters of Shazam to field numerous phone calls with the press. During ours, we talked about Joseph's upcoming tour, which includes two shows at Slim's, and our shared love of Oregon.
RIFF: You played Pickathon in Clackamas, Oregon, this year. That must have been very cool for you, considering you grew up in nearby Estacada, southeast of Portland.
Natalie Closner: It's so surreal, honestly. It's a cool festival, and it feels so hip. All these cool bands, and you're like, "Uh, I went to grade school, like, five minutes away."
You're named after the Oregon town Joseph. What significance does that town have to the Closner sisters?
Natalie: We went camping there a lot growing up. Our grandpa Joe lived in Enterprise, just outside of Joseph, and grew up there. He also did a lot of volunteer work with the Nez Pierce Native American tribe. Every summer, we went to the powwow to appreciate the singing and dancing. It was absolutely gorgeous. We would go camping at Wallowa Lake, in the mountains. There's something there that feels part of childhood and feel a part of who we are. [The Closners are not Native American,] but it is a really beautiful thing to appreciate as an artist.
What's your favorite place in Oregon and why?
Meegan Closner: Definitely Joseph would be No. 1. Bend also blows my mind. The smells there, all the trees. Also, I just went to Crater Lake for the first time. It was so gorgeous. I was absolutely stunned. I watched the sunset and then the sunrise, and it was perfect in every way.
Do you ever see yourselves moving to more of a music city like Los Angeles, New York, or Nashville?
Allison Closner: Not as a band, but Natalie is about to move to New York, actually.
Natalie: I just got married, and my husband ended up taking a job here in New York City, which is where we are right now. It isn't like a strategic band move, by any means. It was more of an adventure for he and I.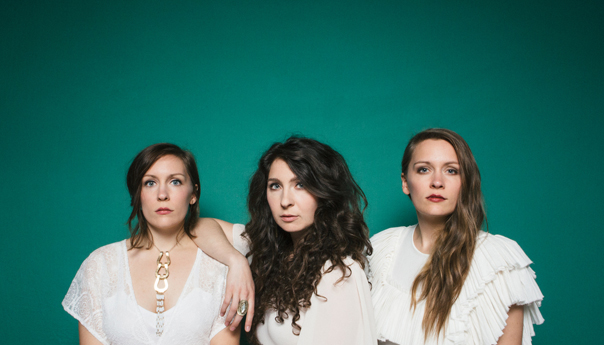 How would you describe your growth from your self-released debut, 2014's Native Dreamer Kin, to I'm Alone, No You're Not?
Natalie: I would say it has a lot to do with, on a very obvious level, the production. It's become a lot bigger. We also did some co-writing with a variety of other writers, which really taught us a lot.
Allison: We released our first record on our own. With this record, we are on ATO now, and we have a management team and a booking agent. That is definitely a huge leap because their arms stretch a lot further than ours in terms of relationship and connections.
Did working on an established record label add any pressure to succeed and be better than the first record? Or has the support of ATO been all good news?
Natalie: That pressure is how you perceive it. Our team has been nothing but supportive and saying things like, "Take your time to write these songs. Wait for the right songs." They never say, "We think you can do this." They [have] an under-promise, over-deliver mentality, so any pressure that we felt really came from within. We really struggled when we started writing this album, feeling like, 'Oh my gosh. We have to make this big important record.' It was a process to realize that, "No, we really just need to write the songs that are already inside of us."
On this tour, and at Slim's in San Francisco, will it just be the three of you on-stage, or will you have a full band?
Allison: We're actually going to have a backing band with these three guys we found in New York. They're really great musicians, so it will be fun.
What do they add to your sound?
Allison: We are a band of singers, and Meegan and I don't play instruments. Natalie plays guitar and some piano. It's been pretty cool with this group. [One of the three, the band director, has been working with the sisters on enriching their sound.] He's been helping us figure out how to add the instrumentals and allow it to add to the music without totally washing over the vocals. We've been touring, just the three of us and a guitar, for, like, three-and-a-half years. We were nervous about adding a band because we didn't want it to wash out the vocals.
While you don't play instruments, there's something to be said about the beauty in simplicity from three voices and a guitar. Which do you prefer: That or a full band?
Natalie: When we came across the songs that were going to be on this record, when they came to us, we realized that some of them were different and needed that full band sound. It really depends on the song and how to serve the song best. Obviously, who we are is three vocals and a guitar, and that will always be our identity.
Meegan: We won't ever lose that.
Natalie: In every set, we will always have some songs that are just that because that's who we are. Anything else is just a different color palette for the songs.
Follow Roman Gokhman at Twitter.com/RomiTheWriter and RomiTheWriter.Tumblr.com.