The Kin on SXSW burnout and bringing on a street musician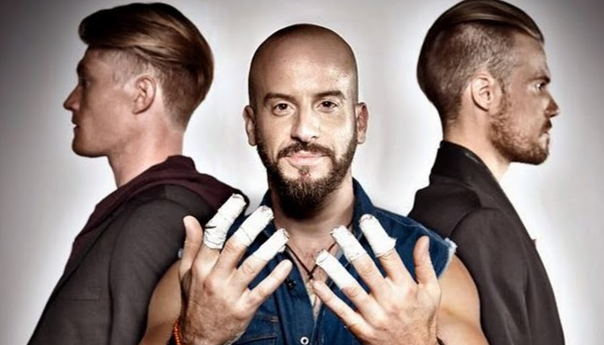 The New York trio, which features two Aussie brothers and a street musician from Buffalo, surprised me last year with what was one of my favorite shows. Now they're back, playing a show at Bruno's Saturday. I interviewed the band while they were driving from SXSW to a show in Denver, and have a story for you here. While you wait…
On SXSW:
Thorald Koren: We played seven-some shows in two hours. It was a pretty interesting feet. it was nutty. everybody was losing their voice. every band you see, you can tell they're at 60, 70 percent.
On what drummer Shakerleg brought to the brothers in 2007 after joining the band:
Shakerleg: I think it's a little more freedom with three players because that's a full band.
Isaac Koren: We haven't just been the two of us, my brother and I, we have had other bands. I'm never going back. I couldn't imagine it. There's so much space in the silence, and so much space in our groove, without all the egos on stage. We have enough arguments with just the three of us. The tension is purely harmonious.
Follow Roman Gokhman at Twitter.com/RomiTheWriter and RomiTheWriter.Tumblr.com.