Q&A: Mt. Joy's Matt Quinn and Sam Cooper just 'normal people and good folks'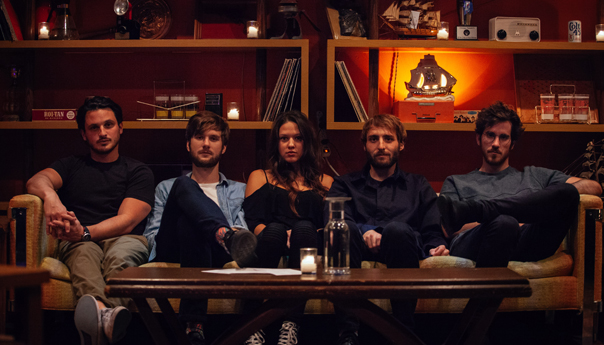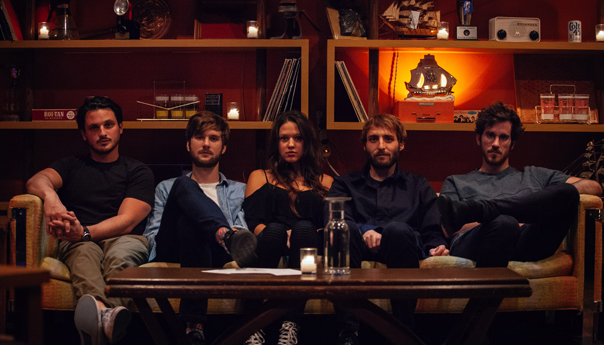 Mt. Joy has been enjoying quite the breakout year. From appearing on Conan, to releasing its debut album last week, the folky Pennsylvania duo is no longer just practicing contemplative acoustic pop songs like "Silver Linings" and "Jenny Jenkins" together in the suburbs outside of Philadelphia.
Mt. Joy
Lauren O'Connell
7:30 p.m., April 3
Cafe du Nord
Tickets: $12-$14. (21+)
Matt Quinn and Sam Cooper were one impulsive decision away from never deciding to make Mt. Joy their life. After high school, in 2005, the two studied at separate colleges, bouncing song ideas off each other simply for fun. After graduating, Cooper enrolled in law school in Philadelphia, while Quinn moved to Los Angeles to pursue a job in music management (and later also started law school). It wasn't until more than a decade later, with the success of their first single, "Astrovan," that the two decided they were all in with Mt. Joy. Prompted by success on Spotify, the two decided to put their 9-to-5 career ambitions on hold and focus solely on making their dream of playing music a reality. They quickly rounded out the lineup with the additions of bassist Michael Byrnes, drummer Sotiris Eliopoulos and keyboardist Jackie Miclau.
"Getting to a point where we feel like there is an excitement in our live shows … and where we can make a career out of consistently touring [is a goal]," Quinn said recently. "We're getting there, but we're about to start our first headlining tour to promote the album, and we've been playing these songs without people knowing them. I think we have a lot to prove, and to tour this album successfully is my biggest goal right now."
We chatted with the Mt. Joy singer about his his decision to set aside a career to pursue a dream.
RIFF: How did you come to decision to initially give up on music, and what ultimately prompted you to change your mind?
Matt Quinn: You just get to a point where you feel like you're just not moving forward, and the good thing about music is that I [could] always keep writing and keep stashing ideas away while I was also doing something else; where I knew I was moving my life forward. I was playing music all through college, and I felt that it was time to see what else was out there. I had always wanted to find some way to potentially, if I could, help people, and for me that was the reasoning behind wanting to go to law school.
I ended up doing law school night classes at Loyola in Los Angeles, but then "Astrovan" started really doing well during my sixth week in law school, and by the eighth week or so I decided to pursue music instead. We had expected, best case, to hit a few hundred, or even a few thousand plays, and we ended up hitting one million in the first month. After that, I went to look at what the process would be in dropping out if I had to, and what I found was if I didn't drop out literally the next day, then I would have to pay for the whole next half of the semester. My options were pay $10,000, stick with law school and maybe not get to the end or … save the money and drop out.
Your band's name, Mt. Joy, was inspired by a landmark in your hometown, near the Valley Forge battleground. What does the area represent to you?
Maybe it's just true of the East Coast or the Mid-Atlantic, but at least in the Philly area, there is this underdog mentality, and I think there is a realness to people. In New York and Los Angeles, when people try and break into the entertainment industry, it often requires people being bigger than themselves or larger than life, but I think there are just a lot of normal people and good folks where we grew up, so we feel fortunate.
Who is "Jenny Jenkins" about and what does that song mean to you?
It's referring to my girlfriend in L.A., but the actual song title is a reference to … a [a song] from Jerry Garcia and David Grisman; [1993's Not For Kids Only]. There's a tune on there called "Jenny Jenkins." When I was putting it together, I thought of that character in that song. It was kind of a goofy reference.
What prompted you to pick that as one of the singles to promote the album?
It was one of the first songs that we recorded.  We recorded four demos, one of which was "Astrovan," which was the one we first put out, and then "Cardinal" and "Sheep." Then the last one was "Jenny Jenkins." Always, from the beginning, it was one of our original favorites. I think we went and played it at South by Southwest last year, and that was where we met Dualtone after that show, and I remember them remarking on the song. I think for a while it's always been in our heads that it was going to be one of the songs that was out front.
What message do you hope your new album will convey that you have not been able to get across so far with singles?
I think—I hope—it gives us a little more credibility that we're a band. I think sometimes in the singles world it's hard for people to wrap their heads around what we are. "Are they people just coming together to make recordings?" or "Is this just a touring band?" I think when you make a full-length album and commit to touring with the entire album; hopefully, it makes people feel like this is a band worth checking out on the road. … Everything starts as a live song, so we feel like our live show is better than the record just because we were sort of reverse-engineering these live performances into recordings anyway. A lot of the stuff we do live we prefer to some of the recordings.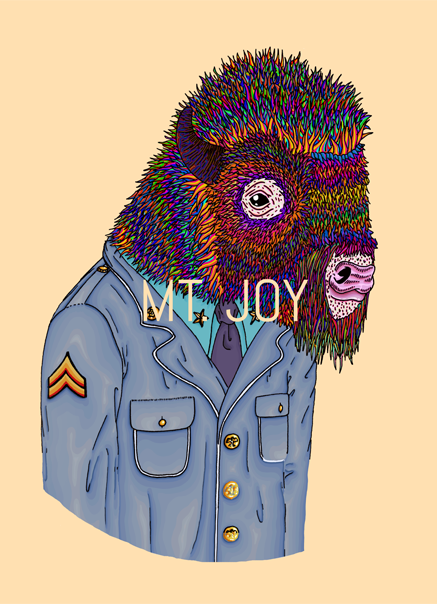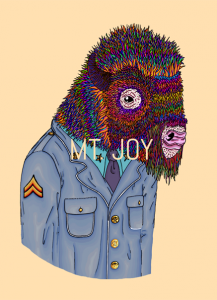 The stylized animals you have chosen as cover art are interesting. What was your process of selecting the artwork that represents your music, and how do you believe it reflects the band?
Sam Cooper, who plays guitar, has a friend from back at NYU, and his friend does all the artwork—[Oakland native] Steve Girard. He's just an incredible artist. Right when we were first thinking about artwork, Sam showed me some of his stuff, and we're just super fortunate that we've been able to use his art. A lot of it [the artwork] preexisted. We would find some of his sketches and ask him to make alterations, but for the most part, it was all just an appreciation for his art, and we're amazed that we were able to fit it into our music. None of us are visual artists by trade, but to have someone like Steve is amazing. Growing up with the Grateful Dead and seeing all the folk art that has come out of that band inspired us.
What else are you into besides music?
Sitting here in a room full of Philly sports memorabilia, Philadelphia sports have always been such a big part of my life, and I just want to give a shout out to the Eagles for winning the Super Bowl. That put some years back on my life!
Follow writer Nick Gumas at Twitter.com/NickGGumas.