St. Lucia's Jean-Philip Grobler on the wildlife refuge for which his band is named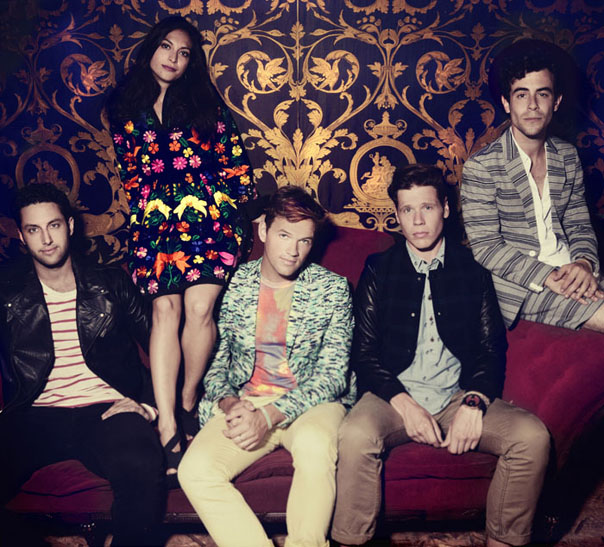 Jean-Philip Grobler was one of the most fun interviews I've had in recent weeks, because the South African musician gave a thoughtful answer to each question. I'm sure I asked a couple that he gets each time, but rather than read off his own press release, he worked to make it unique.
While I really wanted to talk about Nelson Mandela and South African politics, Grobler was too young to remember apartheid's direct effects and the former president's time in prison and release. Our interview didn't touch on that much at all, but we did discuss his travels in more detail. Those travels include two sold-out St. Lucia shows at the Independent on Feb. 5 and 6.
You can read the story here. Until then, here are some fun "extras" that didn't make the cut.
Did you come from a musical family, or are you the first?
My parents weren't really musical. My mom played piano when she was growing up. Her grandfather was part of a Welsh boys choir. But it was not my parents' generation that was musical. But there were other members of my family that were more-so artistic. My dad was a language academic. My dad's mom was a very popular radio personality and actress. And my mom was a documentary maker. There were elements of my family that were involved in the entertainment industry, that not necessarily super-musical.
Are you a fan of M83, which follows a similar format of band make-up? Ever get advice from the likes of M83? Ever worked together?
(Laughs). I've never interacted with Anthony before, but I've been a fan of M83 for a while ever since ( 2005's "Before the Dawn Heals Us"). I really love that album. I've really been influenced by this band, Mew; they're from Denmark. But I do really, really like M83. I think their aesthetic definitely influenced me, less their newer stuff because it's the first album I discover of a band, that becomes my favorite.
I was going to tell you how the name St. Lucia fits your music perfectly because it evokes the lush, vibrant image of the Caribbean island, but then I read you didn't name the band after is land at all, but a town you visited in South Africa. Tell me about it.
It's like a wildlife refuge area. It's kind of like a wetlands park, and it's also very close to the sea. We used to go there on vacation as a child. To me, what's important is — whether it's St. Lucia the island or St. Lucia in South Africa; there's also the (Santa) Lucia Mountain Range in California — it's the idea of somewhere exotic and somewhere you can escape to and somewhere that is warm. Maybe you have some nostalgic memories at that place. That's why that name was significant to me when I discovered it.
Follow Roman Gokhman at Twitter.com/RomiTheWriter and RomiTheWriter.Tumblr.com.