Q&A: Oakland's T Sisters eye Outside Lands performance, prep new album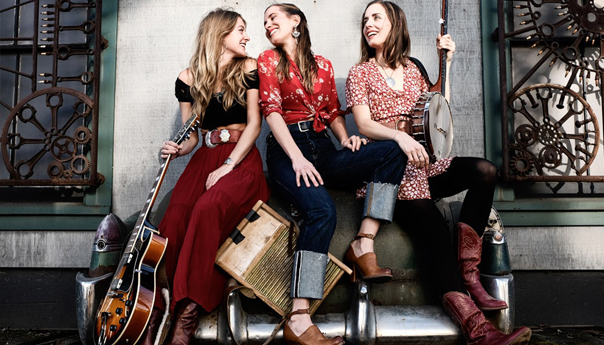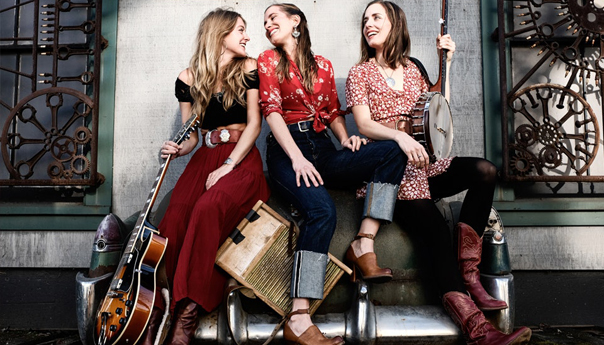 Oakland trio T Sisters has music in its blood. The band of sisters started singing and writing music at a young age and haven't looked back. In the process, Erika, Rachel and Chloe Tietjen have become one of the Bay Area's most in demand talents for collaborations.
Outside Lands
Janet Jackson, The Weeknd, Florence and the Machine, more
12 p.m., Aug. 10-12
Golden Gate Park
Tickets: $150-$375.
T Sisters
8 p.m., Saturday, Sept. 15
Freight & Salvage
Tickets: $20-$24.
The band's sound revolves around the sisters' effortless harmonies. That's not to say the sonic melodies of Erika (guitar), Rachel (guitar and banjo) and Chloe (percussion) are lacking. The T Sisters meld traditional styles like folk and Americana with a more modern pop groove. As the trio has worked with many of the Bay Area's other artists, they've proven they can sing soul and indie rock just as well.
The trio has already performed at Golden Gate Park at Hardly Strictly Bluegrass. Outside Lands, to which the band was just added in the past couple of weeks, will likely bring a more diverse fanbase to the Tietjens.
We spoke with Rachel Tietjen ahead of the trio's Sunday set on the Sutro Stage. Following the festival,  The T Sisters will hit the road for a tour, which will bring them back to the Freight & Salvage in Berkeley on Sept. 15.
RIFF: What does it mean for you to be playing a home turf festival like Outside Lands? Have you attended past festivals.
Rachel Tietjen: We are super excited to be playing Outside Lands this year. It is a very cool festival. I have been once; we got to go see our friend Amos Lee play a few years ago. But I haven't been since then and we're really looking forward to getting in front of some new people. Seems like a kind of a different demographic than the folk scene that we're [a] part of a lot of the time. We've been going to Hardly Strictly Bluegrass for a long time. Outside … is a different scene. We're looking forward to experiencing that and also just being introduced to new music and having some new people be introduced to our music. It's really exciting for us.
Will you get to check out other bands, or are there things you're excited to experience Sunday? 
Yeah, we're going to be hanging out. Some of our favorite musicians are playing the festival. I'm  personally really excited about Janelle Monae and Janet Jackson. I just can't believe that we are playing a festival that they're also playing. We're really looking forward to seeing those groups. … I actually might go on Saturday just to go experience the festival and see music since Sunday we're going to be doing our thing and performing. It'll be nice to just go and be an audience member for a day and see some of the other groups.
How did T Sisters get your start?
The T Sisters band did evolve pretty organically. We grew up doing performing arts and musical theatre. Our mom is a dancer and our dad is a songwriter and musician. So we grew up around a lot of music and a lot of performance. We were lucky to go to a performing arts summer camp in Berkeley for many years when we were kids, so we got on the stage early. I was personally very shy when I started, so doing performing arts for many years as a kid really helped me get more comfortable performing. We all were doing different things as we were growing up, developing different interests. It was really after college that we came together and started collaborating on music.
We had written a musical together for fun [and] that turned into my college thesis while I was at art school in Baltimore. That was the first time in a while that we had collaborated musically and in terms of creating a show together. That was really exciting and inspiring to all of us, and we all brought our different skills to the table that we developed over the years. I was doing a lot of the visual art and Chloe was doing writing in college so she was writing the script. Erika is also a linguist. She was actually studying Russian in college. … She did some some jazz piano and some a capella in college. We had kind of all developed some unique skills that when we put them together it felt like a really strong team. Over the years, we we kept writing together and developing the musical project, and it started to feel like it could really go somewhere. Five years ago we decided to go full time with it.
Your harmonies are so tight. Does that come from being sisters or from hours practicing?
It's a combination of both. We started from a very natural place, where the harmonies resonated very well together and the sibling harmony was a very strong thing from the beginning. But we've put so much time into it to really hone that sound and to create interesting arrangements using the harmonies. [We] continue to develop that and we've put a lot of time into practicing as well. So it's kind of a combination of starting with very similar set of tools—being our voices—and having grown up together. [We] learned to speak together and then sing together. … We've spent hours and hours arranging tunes and try to put our creative imprint onto songs by doing interesting arrangements. When we first started, there was a lot more straight three-part harmony; that was the tool that we used. Since then we've definitely played around with … bringing the harmony in and out and counter melodies. We keep having fun developing the sound.
You released your debut album in 2014 and followed it up with a live album in 2016. Is another one on the way?
Yeah, actually we have an album in progress right now. We went into the studio months ago in Nashville with one of our musical heroes, Oliver Wood 9of the Wood Brothers] and we recorded three songs with him. This is just the beginning of what will be a larger album project and we are formulating the plan for that now. So we're hoping to have a new album in 2019, but before then we may have another live album coming out next.
Follow writer Mike DeWald at Twitter.com/mike_dewald.