TIMF: All hail Christine and the Queens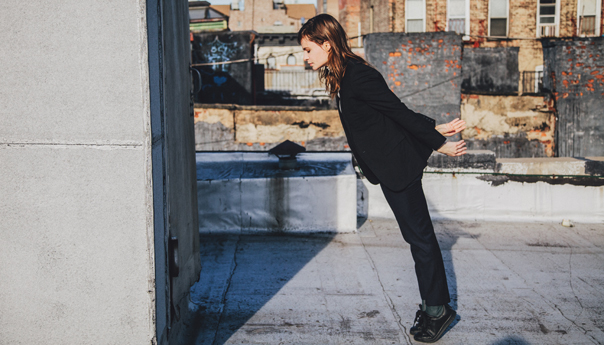 It's been a busy couple of years for Heloise Letissier, a French singer-songwriter-dancer who began the span by setting aside her dreams of Broadway stage production in favor of a career as Francophile synth-pop musician who has successfully crossed over to an Anglophile pop world and drawn rave reviews from the Queen of Pop, Madonna.
Letissier, whose group is called Christine and the Queens, has grown a large following in the Bay Area with multiple visits supporting Marina and the Diamonds. She will perform Sunday at the Treasure Island Music Festival.
Treasure Island Music Festival, with: Sigur Ros, Ice Cube, James Blake, Glass Animals, Christine and the Queens, more
Oct. 15 and 16
Treasure Island
Tickets: $105+.
Info: treasureislandfestival.com
There are no queens in her band, and technically no "Christine" either, though Letissier has taken on that title. In 2010, the then 22-year-old theatre student left Paris for London to get over a failed relationship. One night, following an impulse, she wandered into a bar during drag night and was befriended by three drag queens who reminder her that she could remake herself in whatever form she wanted. Letissier identifies as bisexual herself.
When writing her songs, which would become several EPs and eventually 2015's full-length debut Chaleur Humaine, she combined sparse electronic pop with honest stream-of-consciousness vocals. Letissier was not a trained singer and still insists she can improve in that regard. Where she is already a pro is in her visual delivery, both in her elaborate videos and on-stage performances, by combining intricate choreography blending severe styles of dance. An English-language version of the album followed late last year, as well as performances at Glastonbury and Coachella and on television.
The 28-year-old can now say that she has opened for Madonna, but still dreams of working with Beyonce and Kendrick Lamar. RIFF caught with her during her most recent Bay Area stop-over to talk about dream collaborations, vogueing and her "Beyonce moment."
RIFF: What kind of effort is required of you and others to choreograph your performances?
Letissier: I've been working with a choreographer since the release of my French album; so it's been [two] years. Before that, I danced a lot myself, I did some ballet classes. I danced a lot in my life, but I never choreographed anything before. When I was alone on stage at the beginning of my short career, I was improvising all the time and trying to find my way to dance the songs out of me. But now I'm working with a choreographer, and she introduced me to the dancers with whom I'm touring. She made an audition for me to choose dancers, and I felt like Rihanna, doing a selection for the tour. I chose really different personalities., because I didn't want something that was like a routine. Some pop stars do that. I didn't want to do that. I wanted the dance to feel genuine and personal for everybody on stage. It takes two weeks to learn all the choreographies, and then you live with it for one year on the road. You make the moves your own. I'm still learning a lot from those guys, because I'm watching them all the time.
Introduce me to your dancers.
In the U.S., I'm touring with Diablo and Nic. Diablo is the one with dreadlocks and Nic is the one with short hair. They have really different backgrounds. Diablo comes from the south of France. He's not a classical hip-hop dancer, because he has really weird moves that hip-hop dancers don't do. He's working on being articulated. He has that "liquid" quality. Nic comes from the vogue scene. Vogueing is a movement that was born in the '90s. It's about being fierce and using models' poses (from) magazines. …  [They have] different sensibilities and backgrounds. Marion Motin, my choreographer, she knows how to take everything you've got and make it into something everybody can use. She doesn't have a gendered energy; it's not girly or anything. This is what I want to do on stage; not be gendered.
Do you ever miss a step on stage?
It never happened! Knock on wood. I'm doing what I'm comfortable with doing. I would not push my boundaries too far. I'm just trying to be the most comfortable as possible and to sing while I'm dancing.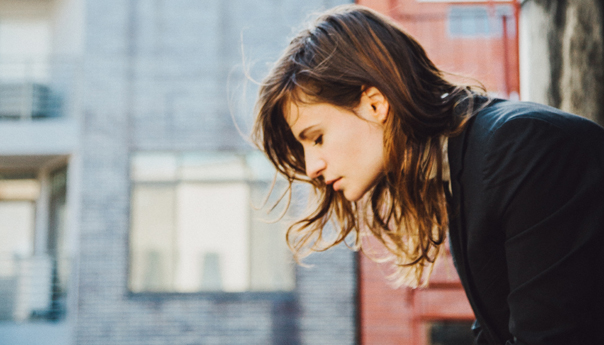 On stage, you do this thing, which you call your "Beyonce moment," where you turn a fan on your hair. Are you a big Beyonce fan?
I admire her, like everybody else. It's not even about being a fan, but about watching her [in amazement]. It's about being mesmerized by her performance. She's one of the best performers now. She's an athlete and she knows how to rock a stage. You [know that] behind it is a lot of work, but you don't feel it when she does it, and that's what I admire. She is a femme fatale in the best way ever. She's this aggressive phenomenon that I can't be. I'm saying now that I'm the weird cousin of every female pop star because I'm the little girl trying to [mimic the others]. I don't mind being the weird cousin.
Your English language album has received very positive reviews in the U.S. Is the experience everything you expected it to be so far?
It's all unexpected. I had nothing planned before. I couldn't possibly plan what's happening now. I had expectations like here [Letissier pulls her thumb one inch from her pointer finger] and we are here [she pulls her hands one foot apart]. I really got to work on an album that I liked for the U.S. I didn't get to release some French album. I got to do great duets with people I love, and I got to work on new songs, and rewrote some songs [for an American audience]. I really feel like I can stand with this album.
How did you arrange these duets?
The first one was with Tunji Ige. I knew him (from) one song. My label and I decided to meet him for one day in New York; one day in the studio. I was so stressed out because it was my first time doing a proper New York City studio day with someone. I wrote the whole song really fast, and they were, like, "OK, chill." I wrote the chorus and verses, and then he wrote his verse afterword. And for Perfume Genius, I had a dream name list, and he was [in] the first spot. I'm really a fan of his work. The Neon Gold [Letissier's label] people said, "Let's try to ask him." "Are you sure? He's not going to care. I'm just a French girl and he's going to blow me off." I sent him a song I already had, which was in English and French. He said yes. He didn't even touch the lyrics. He just sang the (English lines) I wrote. It was very moving.
What are the next three names on your dream collaboration list?
They are really too big and this is going to sound ridiculous. Miguel [she laughs]. I'm sorry, I really love Miguel. [Whispering:] Kendrick Lamar. It's not going to happen. I love Chairlift as well. I wouldn't dare to sing with Caroline Polachek because she sings and you just shut up. But I would love to do something with them at some point. Or we could do a super-song, with Kendrick Lamar, Chairlift and Miguel. I can just direct the whole thing. I'm up for it!
Follow Roman Gokhman at Twitter.com/RomiTheWriter and RomiTheWriter.Tumblr.com.