Nashville's Tyler Bryant on being a 'virtuoso' and jamming with his heroes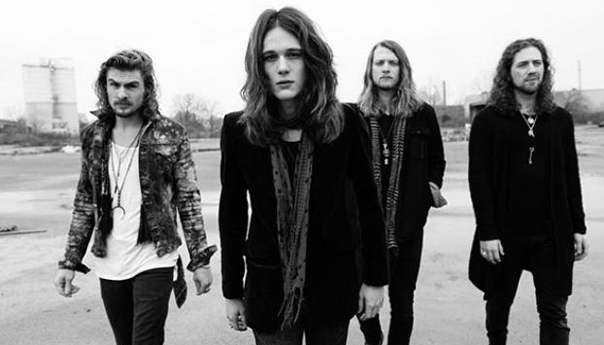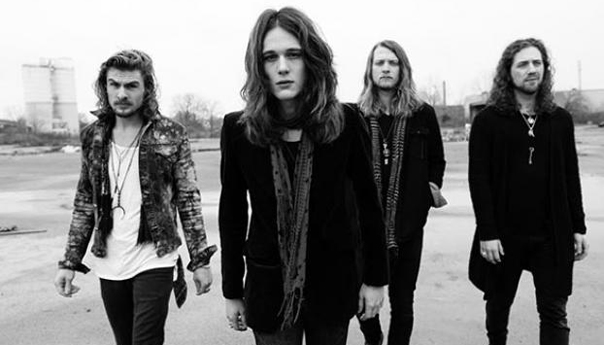 Some time ago I had the opportunity to chat with Texas-born, Nashville-based guitarist Tyler Bryant, who's been called a blues virtuoso since he was a teen. My story on the 22-year-old, who plays the Brick & Mortar with his band the Shakedown on June 25, focuses on his teacher-mentor Roosevelt Twitty, who passed away just last month. Watch the song he wrote as tribute to Twitty, below. Here's some extras that didn't make it in.
What was it, as a 13-year-old, to perform with someone in his 60s (Twitty). There's lots of teens in bands, but most of them are playing talent shows at school.
I would get so offended when someone would come up to me and go, "You're so good for your age," and I'm going, "Ah, man, I guess I'm just good for my age; I'm not good." You know?
Many youths like to play fast and show off, but playing the blues takes restraint as well. What was your approach?
As a young kid, I didn't really appreciate the simplicity of blues and rock 'n' roll yet. I wanted to learn to play fast and be flashy. And so I did, and I got really good at doing that sort of thing. As you get older you almost want to forget some of that and just be simple. And that's kind of what we tried to do on the last record (this year's "Wild Child") – put some of the flash aside and some of that super-shreddy guitar stuff in the back pocket and just let the music speak for itself. Because it gets kind of nerdy, you know, shredding on the guitar so much.
You've shared the stage with a lot of notable musicians, and I know Jeff Beck is No. 1 for you. Who's your No. 2?
Ann and Nancy Wilson, the Heart sisters. I love them. We played a lot of shows with them, like the Monterey Pop Festival. They're great people, and it's unbelievable to watch them live. Aerosmith is unbelievable as well.
Do you consider yourselves a part of the "Nashville scene" or free of that?
I consider myself part of the Nashville music scene. I do a lot of songwriting in Nashville for myself and for other people. It's just such a cool scene out there. Everyone helps each other out. I love it out there. I consider myself part of the Nashville music scene and part of the Texas music scene.

Have you watched the TV show Nashville?
Our friends Cadillac Black were on that show. I haven't seen their performance, but that's a really killer band out of Nashville. You should check them out. I think it's probably a really good thing for Nashville, to get some attention there. Downtown is a sight to see. That's always something – when we're on the road for a long time, there's nothing like driving into Nashville and seeing it all lit up. It's like, "Yes, I'm home."
What would you like to see this band accomplish? What are your goals?
I want to make records and tour until I die, basically. I started as a solo artist but it wasn't the same after I started playing with these guys. They were bringing so much to it that it had to be a band thing. That's not to say that one day I might not just make a solo record, but if I do that, it'll probably be when I am older and I become a fisherman, sitting out on my front porch, smoking a big, fat cigar; with a resonator, stomping my foot. (Bryant laughs). I want to do different things. I want to make lots of records with this band, and take our music in different directions as we grow. I eventually want to make an acoustic album with this band, with lots of slow ballads, or a heartbreak album. We're not just one band. Right now we are young and have so much energy. We haven't been jaded by the music industry. We wanted to make an album that was fun and represented that.
Follow Roman Gokhman at Twitter.com/RomiTheWriter and RomiTheWriter.Tumblr.com.