Review: Celebrity Autobiography delivers well-worn laughs at SF Sketchfest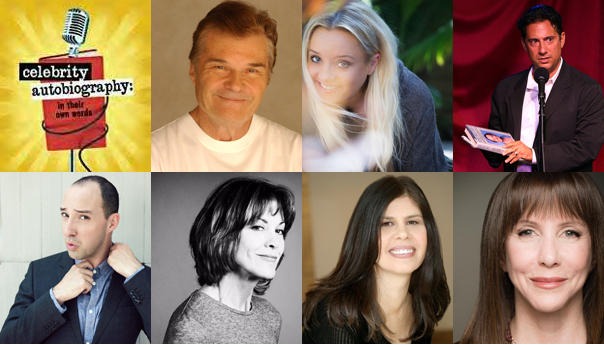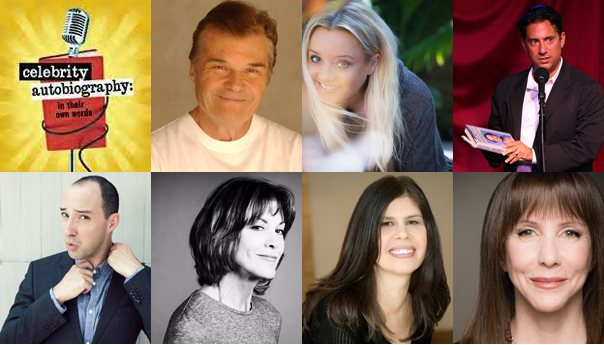 SAN FRANCISCO — Saturday felt electric across the Bay Area, if not the entire nation. Thousands upon thousands of socially and politically charged people of all ages marched on cities large and small to make a statement for equality and against tyranny. A few blocks away at the Marines' Memorial Theatre, where SF Sketchfest was staging its annual Celebrity Autobiography performance, the unstated question was: Are they going to do read from Trump: The Art of the Deal?
Celebrity Autobiography delivers readings of sections of celebrity autobiographies, performed by actors and comedians, that put on emphasis on the narcissistic and self-absorbed personalities of the writers. Surely Donald Trump's book would provide fodder for a cast of characters like Tony Hale (Arrested Development, Veep), Fred Willard, Lucy Davis (The English The Office, Shaun of the Dead) and others.
Sadly, the answer was no. The performance's downside was lack of timeliness. But the cast did its best to make up for it with a slate of readings, both individual and mash-ups of multiple autobiographies. While lacking relevance to the here-and-now, the show provided a plethora of comedic moments. The cast also included Celebrity Autobiography creators Eugene Pack and Dayle Reyfel, improv vet Laraine Newman and her many accents, actor Cedric Yarbrough (Reno 911!, Curb Your Enthusiasm, Key & Peele), and Wendie Malick (Hot in Cleveland, Just Shoot Me).
"We're not making any of this up," Pack said at the beginning, which at first seemed like a needless warning, but by the end was a necessary reminder.
Willard read from David Hasselhoff's memoir, Don't Hassle the Hoff, an exercise in exaggerated personality and bad writing. Newman played Celine Dion with French accent. Malick and Yarbrough showed their strong chemistry by jointly reading from books by Justin Bieber and Kris Jenner, inter-splicing each of their stories about visiting the Mona Lisa at the Louvre in Paris, only to have themselves become the centers of attention. Hale acted the part of One Direction's Zayn Malik. Reyfel, as Diana Ross, recounted a concert during a downpour in New York's Central Park. Davis read from Pippa Middleton's how-to/inspirational devotional, emphasizing lines like, "Stargazing is best when it's pitch darkness."
While the selections from each of these books brought out the self-absorbed qualities of the celebrities, the real comedy came from the vocal inflections of the performers, as well as the acting they did with body language while delivering the lines. Throughout the 90-minute show, it was revealed that Yarbrough does a terrific Sylvester Stallone impression, that Hale struggled with his Arnold Schwarzenegger—his Austrian turned into Brooklyn Jew and then Italian mobster—and that Peck's reflection on Tiger Woods blurred the subject of Woods' autobiography: Was he really talking about golf, or masturbation?
Follow Roman Gokhman at Twitter.com/RomiTheWriter and RomiTheWriter.Tumblr.com.