Review: Dumpstaphunk brings NOLA funk to the Independent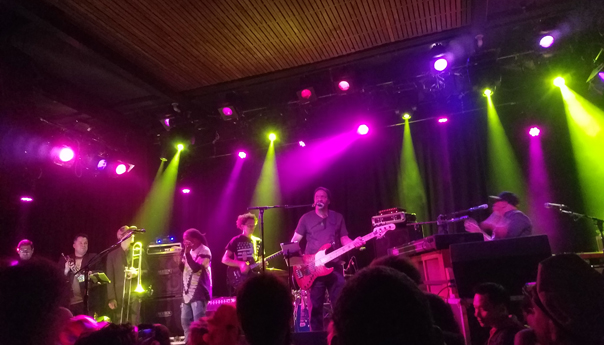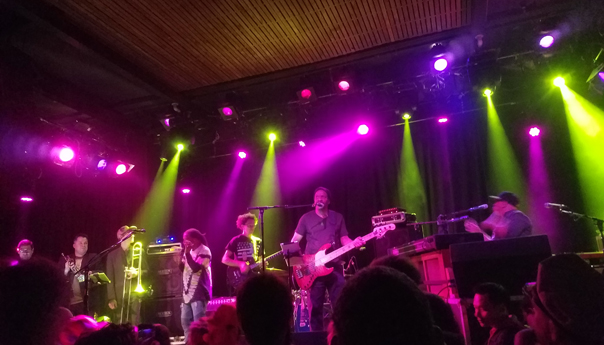 SAN FRANCISCO —  Dumpstaphunk continued its Justice tour Saturday with a stop at the Independent. With the New Orleans Jazz and Heritage Festival just around the corner, the NOLA powerhouse group has traditionally played in  San Francisco as a warm-up.
Dumpstaphunk has  a wide assortment of tracks to choose from in addition to jazz classics and covers, and the group played a variety of both at the Independent.
Band-leader Ivan Neville showed off his keyboard skills, which were backed with heavy guitar riffs and funky bass lines that were prevalent in nearly every track. Members from the Jazz Mafia reprised their guest roles as well. The melodies from the brass musicians  complimented the rest of the ensemble, creating a complete and filling sound.
After a nearly 90-minute set, Neville took a short break to tell the audience about the group's' rigorous tour schedule. "We're playing here tonight, leaving at 5 a.m., going to Australia the next day, Denver the following week and then NOLA for Jazz Fest." The impending trip  had no bearing on the band's  ability to deliver a stellar performance. The spirit of NOLA was indeed alive and well in San Francisco.
Oakland band Sal's Greenhouse opened the show and filled the stage to the brim. Bandleader-bari saxophonist Sally Green, a tight rhythm section and a trio of soulful backing singers kept fans on their toes. At one point, members of the Jazz Mafia guested, bring the energy to another level entirely.
— Natan Ovadia