Album Review: Post Malone cements his place with Stoney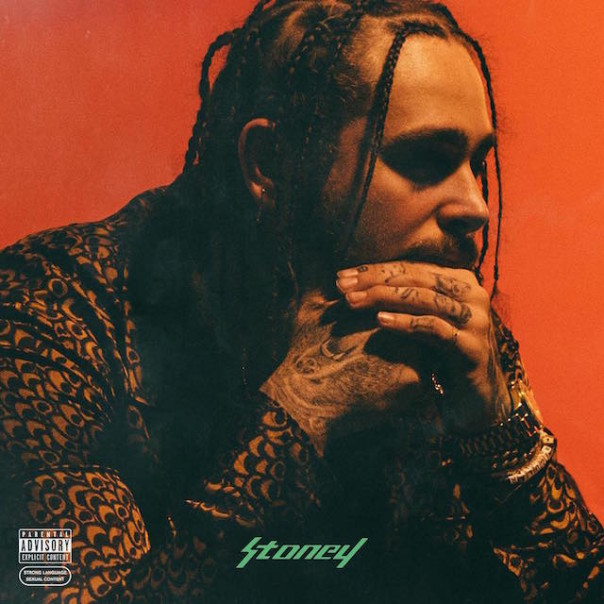 Since bursting onto the scene with his 2015 hit, "White Iverson," Post Malone has been grinding to cement his spot in today's music scene. Releasing various singles and even a mixtape in May, Malone has fought to avoid being written off. Now, even with huge names like Childish Gambino, and J. Cole dropping albums this month, Malone has managed to stand out and deliver a solid debut album, Stoney.
Malone does an excellent job throughout the album of blending instrumentals with slow and stirring vocals. Malone gets some production help from big names like DJ Mustard, Metro Boomin, and Toronto-based producer Frank Dukes. "Deja Vu" showcases the strong features of Stoney, with surprisingly great vocals from Justin Bieber. Post decided to go with a quality over quantity approach. The album only has four featured guests, from Bieber to Kehlani, 2 Chainz and Quavo.
However, he should have taken this approach with the tracks as well. The 18 tracks on the album, four of them "bonus tracks," seemed like too much for just one project. There are a handful of songs that didn't need to make the final cut of the album. Tracks like "Cold" and "No Option" are forgettable and bland. Also disappointing is the fact that track "Feeling Whitney" was relegated to a bonus track on the deluxe version. The heavy folk influences and the orchestral outro made for one of the best musical moments of 2016. It even brings about the tantalizing idea of a full folk album by the 21-year-old artist.
The project lacked solid lyricism and overarching themes as well. Granted, this is an area at which Malone has never truly excelled, but it's a bit of a disappointment that he has yet to grow. Even the themes of drug use and lust for success are something that we've seen countless times in music this year.
Despite these critiques, Malone has delivered a solid debut. Even with it's faults, Stoney deserves a listen from even his most vocal critics.
— Hector Aguilar