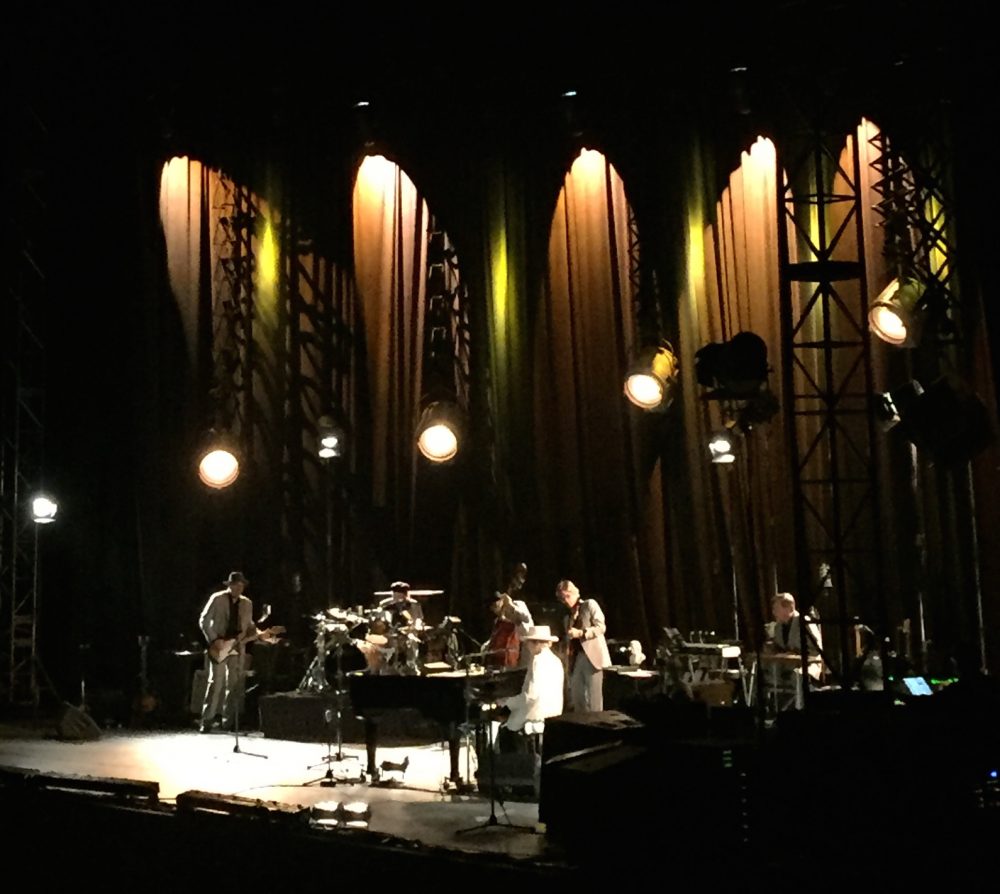 Review, videos & photos: Bob Dylan croons Sinatra in subdued Greek Theatre gig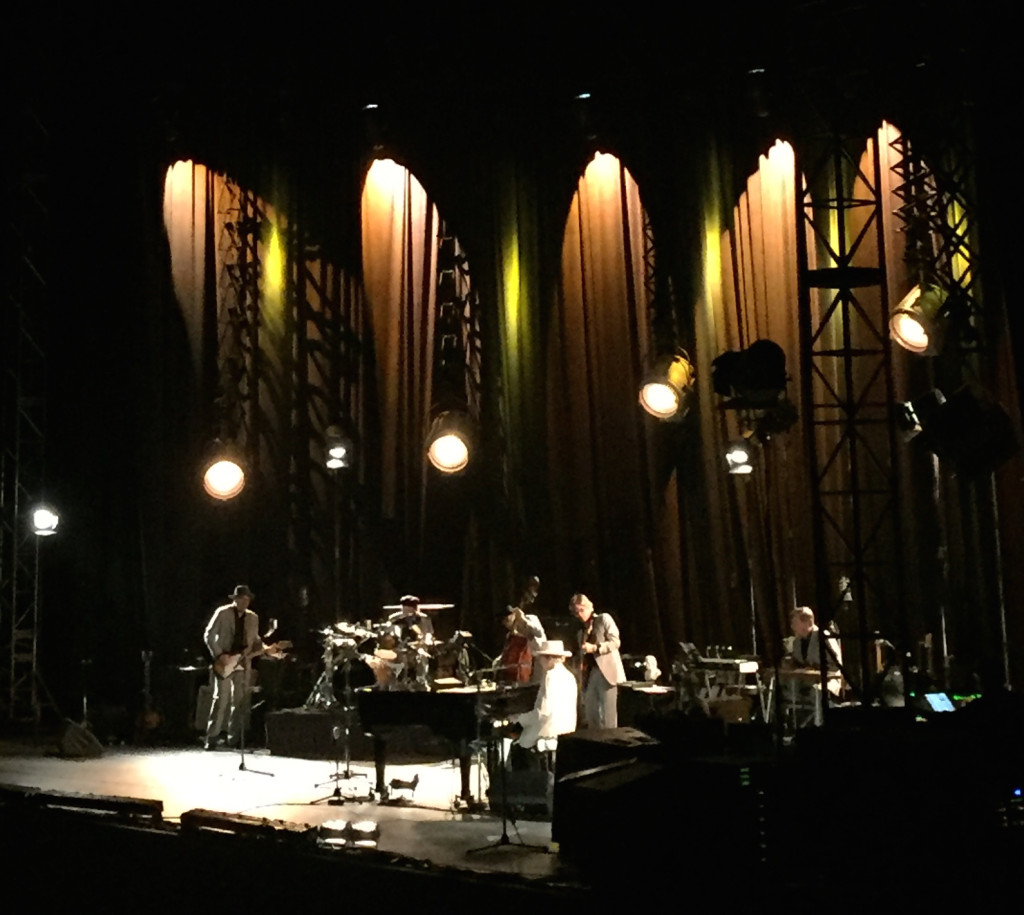 BERKELEY — The fact seems impossible to imagine now, but almost 51 years ago, Bob Dylan polarized his audience when he "went electric."
After a few years cutting his teeth on meditative folk songs, many political in nature, the eternal shapeshifter Dylan morphed into the first of many characters as he became "Electric Dylan," dropping the politics and ushering in era when he swirled blues and rock with his folk past and cut some of rock's most essential recordings.
Dylan, who turned 75 last month, seems less intent to shock his audience now. Or maybe the crowd has just caught on to the fact that, for Dylan, the times are always a-changin'.
Regardless, at Friday's stop at the Greek Theatre in Berkeley, the Minnesota-born songwriter aimed for a creamy middle between blues, rock, folk and pop standards, but the set's pacing was uneven.
The pop standards are the latest addition to Dylan's arsenal, with his past two LPs, Shadows in the Night and Fallen Angels, collections of songs Frank Sinatra performed. Those peppered the set, with Dylan turning the lights low, looking to lure in the crowd.
As with his move to go electric, it was divisive. It's generous to say that while Dylan doesn't have a voice as silky smooth as Old Blue Eyes, he does recast the songs in a different light. Where Sinatra sang "I'm a Fool to Want You" as a young, heartbroken man lamenting his divorce to Ava Gardner, Dylan's weathered croak infuses the title's sentiment with bitterness and self-defeat.
While his voice has been a love-it-or-leave-it proposition since even before the Electric Dylan transition, Dylan's choice to alternate between crooning Sinatra songs and newer originals of his own left the set's pacing uneven.
At no point in the night was this more apparent than in the second of his two 50-minute sets when Tempest's "Early Roman Kings" was sandwiched between "Why Try to Change Me Now" and "I Could Have Told You," both recorded by Sinatra. By the evening's low-key standard, "Early Roman Kings" was a bluesy barnstormer. When Dylan went right back to the somber, wistful vibe for "I Could Have Told You," it was frustrating.
Most of his originals were culled from the past 20 years. He took familiar material and brought it to heel with his current band's bluesy, lush landscapes, rearranging classics "Tangled Up in Blue" and "Blowin' in the Wind" to fit the melancholy mood.
Though one can quibble with his set's pacing, the mood and presentation were sublime. He closed the night with "Love Sick" from 1997's Time Out of Mind, an acidic take on affairs of the heart — "I'm sick of love," he barks — that felt like a spiritual successor to Sinatra's brooding, heartbroken songs.
It wasn't as explosive as going electric, but it was a case study in how Dylan will continue to change shapes into whatever he damned-well pleases.
Mavis Staples from the soul group The Staple Singers opened the show. Staples showcased her inimitable voice, a deep tone that can still climb. She, too, managed to still surprise, covering Talking Head's "Slippery People" as well as Buffalo Springfield's "For What it's Worth." She also played her own material as well as her family's, including the classic "I'll Take You There," on which she got the crowd to help sing the refrain. 

Bob Dylan setlist
Set One
01. Things Have Changed
02. She Belongs to Me
03. Beyond Here Lies Nothin'
04. What'll I Do [Irving Berlin cover] 05. Pay in Blood
06. Melancholy Mood [Frank Sinatra cover] 07. Duquesne Whistle
08. I'm a Fool to Want You [Frank Sinatra cover] 09. Tangled Up in Blue
Set Two
10. High Water (For Charley Patton)
11. Why Try to Change Me Now [Cy Coleman cover] 12. Early Roman Kings
13. I Could Have Told You [Frank Sinatra cover] 14. Spirit on the Water
15. Scarlet Town
16. All or Nothing at All [Frank Sinatra cover] 17. Long and Wasted Years
18. Autumn Leaves [Yves Montland cover]
Encore
19. Blowin' in the Wind
20. Love Sick
Mavis Staples setlist
01. If You're Ready (Come Go With Me)
02. Take Us Back
03. Slippery People [Talking Heads cover] 04. Respect Yourself
05. Freedom Highway
06. For What it's Worth [Buffalo Springfield cover] 07. Dedicated
08. I'll Take You There
Follow Nick DeCicco at Twitter.com/ndeciccodr.