Review: The Menzingers turn it up to 11 at Slim's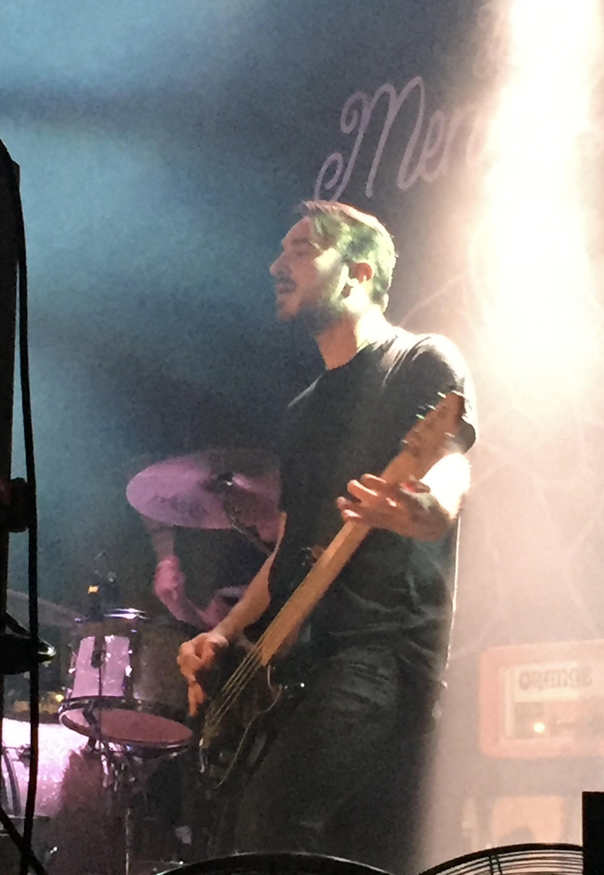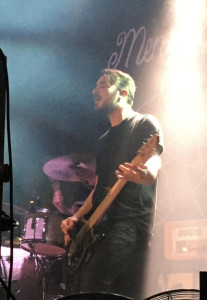 The Menzingers, with openers Rozwell Kid and Jeff Rosenstock, turned it up to 11 and kept it there all night on Wednesday, much to the delight of a sold-out Slim's crowd.
Touring in support of their new record, After the Party, the Menzingers joined Wednesday's party onstage as the Beastie Boys' "Intergalactic" pumped from the P.A. Thanks to Rozwell Kid and Rosenstock, fans were already well-lathered  by the time the Menzingers launched into the opening track off their new release, "Tellin' Lies."
The Pennsylvania punk four-piece kept banter to a minimum during its hour-plus set.
Guitarist Tom May provided the requisite crowd ingratiation when he said, "I'm pretty sure that this is the best fucking show that we've had in San Francisco," but other than that, it was all business, and business was good.
After "Tellin' Lies," they moved on to crowd favorite "I Don't Wanna Be an Asshole Anymore," off 2014's, Rented World, which got anyone who wasn't already pumped to see the Menzingers, pumped.
They next offered "Nice Things," off 2012's On the Impossible Past, as a dedication to friend, Justin August. They drew heavily from that album all night, including crowdpleasers like "Casey" and "Burn After Writing."
From there the band got into a solid rhythm, cranking out a whopping 21 songs, closing with "In Remission," a single from Rented World, to the glee of fans who had been screaming for it all night.
Rozwell Kid set the bar high as the first opener. The West Virginia quartet's sound is reminiscent of  Weezer circa 1996: Garage rock undertones, smart lyrics and chunky, complex guitar riffs and solos. They expressed pleasant surprise to see so many people arrive early to catch their set, and bassist-vocalist Devin Donnelly's grin grew even wider when he realized fans were singing his own lyrics back at him. Unlike the Menzingers, Rozwell Kid liberally sprinkled amusing, self-deprecating banter throughout its set, and it was no secret that they were having fun onstage.
Jeff Rosenstock came upon a crowd already hopped up on Rozwell Kid and knew exactly what to do with it. The Long Island-native, best-known as the lead singer of ska band the Arrogant Sons of Bitches, struck out on his own in 2012 and is currently touring in support of his 2016 release WORRY.
Follow reporter Julie Parker at Twitter.com/jpwhatsername.