Photos and video: First Aid Kit at the Fox Theater, 11/13/2014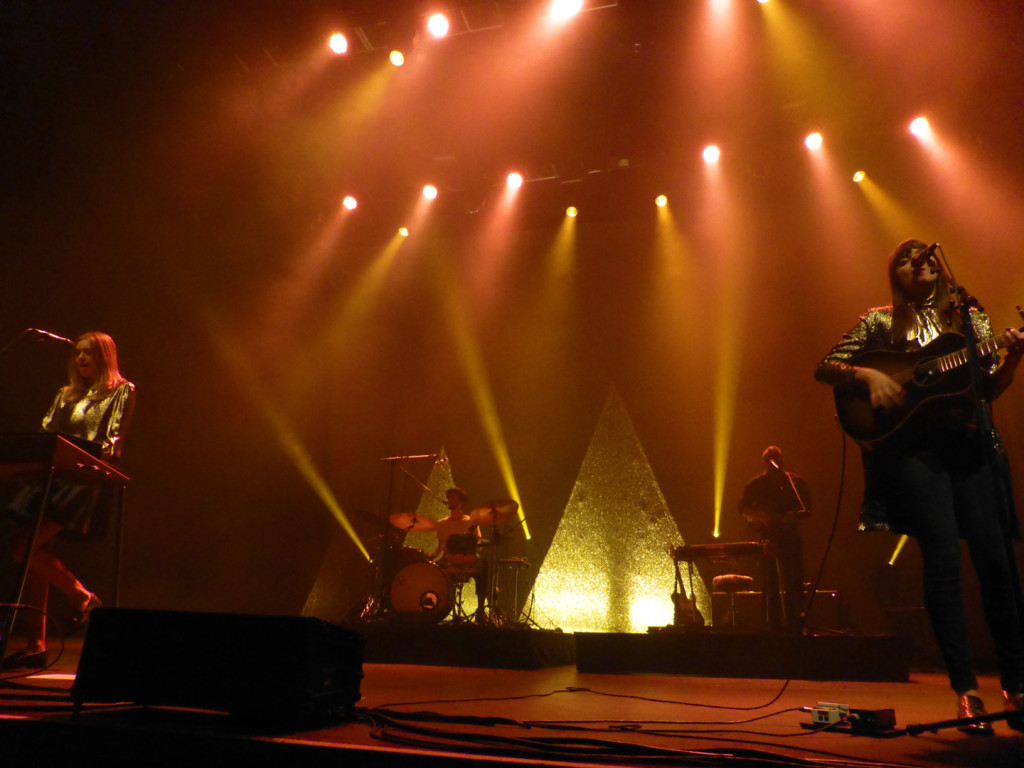 This sister duo draws a very diverse group of fans; from older hippy types to teen indie pop lovers. I haven't seen a mix like that since Outside Lands, which is nice. The show itself was good, though it felt a bit short. The voices of Johanna and Klara really are a marvel. I also was pretty impressed with some of the songs performed by the opener, Samantha Crain. Crain, an Oklahoma native, sings a country-leaning folk. But at her best, she elicits the classic songs of Richard Thompson.
For more on First Aid Kit, check out my interview and bonus Q&A.