Video: Madi Sipes and the Painted Blue makes the long-distance relationship work
Long-distance relationships are hard, as any couple can attest. But anyone doubting whether R&B and soul trio Madi Sipes and the Painted Blue can find success with singer-guitarist Sipes in San Francisco and her rhythm section splitting time between the Bay Area and Sacramento should know that drummer Caleb Koehn and bassist Nick Cunningham used to commute from Chico, two hours farther north.
Lola Marsh, Madi Sipes and the Painted Blue, Jean Terrace
7:30 p.m., Monday, June 26
Rickshaw Stop
Tickets: $10-$12.
The group doesn't often get to practice together, but the three members put in plenty of time on their own. Sipes herself grew up in the Sierra foothills town of Placerville. She began writing songs early, and at a high school summer camp, she caught the ears of Andrew Heringer (a touring member with Milo Greene), who happened to be a counselor. The two began their own long-distance correspondence. Heringer produced the group's debut EP, After Hours, which was influenced by classic jazz singers like Ella Fitzgerald and modern crooners like Frank Ocean and D'Angelo.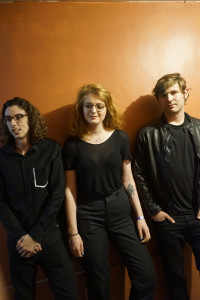 "I love the bass; I love the groove," Sipes said. "I think all of us are drawn to things that vibe: something with a good beat that expresses emotion as well."
The groove brought the three together, but Sipes is the primary songwriter. Her lyrics are frequently about either personal experiences or that of those around her. With each song, she tries to convey an emotion, whether its love, lust or heartbreak. She may be young, but within the songs, she speaks like someone with much more life experience.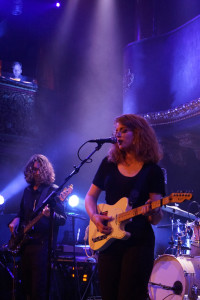 "I've been reading a lot since I was a kid, so maybe it's vocabulary," she said, laughing. "I'm an English major at school, so I really want good lyrics. They matter to me. I'm trying to get away from that whole singing about clichés."
The trio's new single, "Blue Jean Baby," recently scored quite a sensual scene in the CW's iZombie.
"The characters are talking about their sex fantasies," Sipes said. "We're down to see what they do with it."
We spoke to Madi Sipes and the Painted Blue earlier in June, before their first show at the Great American Music Hall, opening for The Family Crest.
Follow Roman Gokhman at Twitter.com/RomiTheWriter.