22 albums we're anticipating in 2022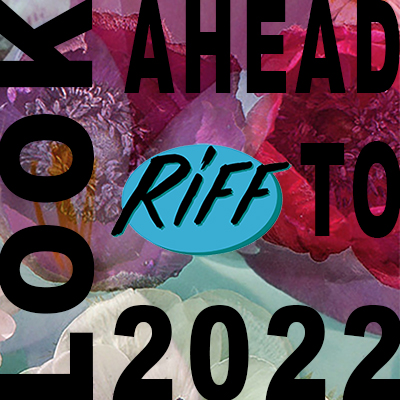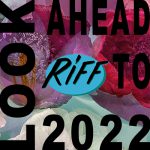 We've given up hope on new albums from Zack de la Rocha and the Cure but are on the edge of our seats for long-awaited albums from the likes of Janet Jackson, as well as what's next for Charli XCX, Camila Cabello and The Weeknd. There are some rock albums on this list as well, but we've noticed that the best rock in the last few years is the kind that comes out of left field.
Not on this list, but keeping us intrigued, are a pair of albums (already announced) by Jack White, the return of Maxwell, and potential LPs from Beyonce, Arctic Monkeys and Cardi B.
Charli XCX – CRASH – March 18
Pop music maven Charli XCX has set her fifth album, Crash, for release in early 2022. Having spent years at the vanguard of the hyperpop multiverse with producer and friend A.G. Cook, Charli XCX has decided to turn a new leaf and move on to her self-proclaimed "popstar era"–and we're convinced she has the chops to grow her audience tenfold with pure pop bangers. This new Crash era has already given birth to two singles, the infectious dark pop anthem "Good Ones" and a glossy collaboration with Caroline Polachek and Christine and the Queens on "New Shapes." If those two songs are anything to go by, we're in for a hell of a ride. — Red Drizi.
Camila Cabello – Familia – TBA
Pop songstress Camila Cabello returns after an extended absence for her third album, Familia. She's one of the scores of artists who were derailed by the pandemic, with a shelved arena tour. "Don't Go Yet" is a refreshing first taste of what's to come, an upbeat infectious pop track with a Latin flair. We'd be remised if we didn't mention the elephant in the room: Cabello's well-documented breakup with fellow pop star Shawn Mendes. Certainly, all ears will be on what she has to say about the parting. Camila Cabello brings a fresh take to pop, and should certainly bring something new. — Mike DeWald.
Khalid – Everything is Changing – TBA
With as many hits and popular features that Khalid has turned in so far, it's easy to forget that we've only gotten two albums from the crooner. Set to release sometime in the coming year, Everything is Changing will likely introduce audiences to a previously unheard version of Khalid. EP Scenic Drive, which dropped earlier in December,  includes nine songs and a long list of features. It's a cross of R&B and hip-hop, which could be signaling a new creative era.
The question now is whether Khalid can continue to evolve while keeping that same spark that makes his music infectious. It will also be interesting to see how much he leans into hip-hop on his new album. His silky voice has always been something that sets him apart from the competition, but there will have to be more to that if he wants to hold the audience as he has in the past. — Piper Westrom.
Weezer – Spring 2022, Summer 2022, Fall 2022, Winter 2022
Like Vivaldi's "Four Seasons," Weezer promises four seasonally titled albums for 2022. Will the ceaselessly emoting rock band cover an Iron Maiden album in its entirety? Barbershop quartet versions of "The Sweater Song" backed by the Jinglecats? A reinterpretation of Isaac Hayes' "Theme From Shaft"? Your guess is as good as ours. But whatever it is, there will be so much of it, it can't all be bad. —David Gill.
---
The Weeknd – The Dawn Is Coming – TBA
The Weeknd has teased his next studio effort for a while, releasing the single "Take My Breath" back in August while still riding the success of the singles from 2020s After Hours. He's simply one of the biggest musicians on the planet right now and whether you're a big fan, his next album will make its way into your life. The Weeknd and his endlessly smooth vocals, collaborations with pop music's biggest songwriters and always slightly sexually tinged lyrics keep us all intrigued as to what he'll conjure next. He's teased it as "The Dawn is Coming" and we'll just have to wait to really see what his new day brings. — Domenic Strazzabosco.
Vince Staples — Ramona Park Broke My Heart — TBA
Following the release of his excellent self titled LP in 2021, Vince Staples is gearing up for his fifth studio, Ramona Park Broke My Heart. Named for a park in Long Beach, which Staples has referenced multiple times throughout his music—one can expect a tragic album that explores the reality of gang violence and how it shapes people. It's not the only project he's working on. We can expect his upcoming Netflix show and a graphic novel from Z2 Comics on the way. What's likely to come will be a somber listen, expounding on streets harbor. — Editor Tim Hoffman.
---
Eddie Vedder – Earthling – Feb. 11
Eddie Vedder with a lot of free time on his hands sounds like good news for fans. Pearl Jam's big tour was canceled, thanks to the pandemic, but 2020s Gigaton was so good, there's no reason to think Vedder didn't have enough juice left for a really good solo record. — Tony Hicks.
Janet Jackson – Black Diamond – TBA
What does Janet Jackson have left to prove? She's the last of a musical dynasty and her name alone carries so much weight in the music world. Is it safe to assume she wouldn't venture outside the mansion with a new record unless she really has something to say? Let's hope so. — Tony Hicks.
---
Sky Ferreira – Masochism – TBA
Sky Ferreira, way back in 2013, dropped her stellar debut, Night Time, My Time, after a series of label disagreements and commercial hiccups. Despite this, the album seems to have gained a steady following in the following years, and fans have kept their fingers crossed that her second album, now announced as Masochism, will come—though the sooner the better. Ferreira has teased the project since 2014, later saying she would release the project before 2020. Ultimately, all she's released since her debut is single "Downhill Lullaby," which was enough to remind us while we're still waiting patiently. — Domenic Strazzabosco.
Elvis Costello – The Boy Named If – Jan. 14
Neither divorces nor shifting collaborators nor tumors nor pandemics stay this revered singer-songwriter from the completion of his appointed rounds. The past decade has been particularly fruitful for Costello, yielding the engaging—if ridiculously overpriced—live box set The Return of the Spectacular Spinning Songbook!!! and the deftly funky Roots partnership Wise Up Ghost. After taking a break to recover from cancer surgery in 2018, Costello released the polished, Grammy-winning Imposters LP Look Now. In 2020, he put out quirky solo album Hey Clockface. All of the above feature the impeccable songcraft and elegantly sneering vocals that have long been Costello's trademark. Odds seem good that his upcoming album will do the same, though its children's book concept is a bit eyebrow-raising. – Ben Schultz.
Rina Sawayama – TBA
Following her self-titled debut in 2020, acclaimed Japanese-British artist Rina Sawayama has teased her follow-up. Her debut was both nostalgic and progressive, and we can only hope her next project finds the same electric energy that's earned her praise from the likes of Elton John. This next album could make her art-pop's next biggest thing if she delivers, as I'm sure she will. — Domenic Strazzabosco.
---
Alt-J – The Dream – Feb. 11
Alt-J has been relatively quiet since touring their third studio album, Relaxer in 2017, but that's set to change. The Dream is likely to show a creative reset for the band. It'll be interesting to see how Alt-J adapts to the new musical arena while trying to strike similar lightning that helped them create their hits such as "Tesselate" and "Left Hand Free." The first two singles, "Get Better" and "U&ME," maintain the band's down-tempo pop with elements blending acoustic and electric sounds, but the former sounds folkier than the band has sounded in the past and the latter has more guitar inputs. Both add wrinkles to Alt-J's sound. — Piper Westrom.
Tears for Fears – The Tipping Point – Feb. 25
By the time The Tipping Point comes out, it will have been 18 years since Tears for Fears released their "reunion" album, Everybody Loves a Happy Ending. Tears for Fears had been sporadically touring but had put out no new music other than two new tracks for a greatest hits album. They'd seemed to have made a bit of a comeback in the culture and there was even talk of a new album until Tears for Fears abruptly pulled out of a tour with Hall & Oates in 2017, citing a family illness. During this time, Roland Orzabal had been enduring the slow deterioration and death of his wife from cirrhosis.
After much grief and healing (he has since remarried), Orzabal and Curt Smith have reunited once more for the promised new album. Tears for Fears albums have always been strongly thematic, and this cycle of songs promises to be no different. Song titles like "Please Be Happy" and "Rivers of Mercy" seem to indicate that the album will reflect Orzabal's harrowing experience. — Rachel Alm.
EELS – Extreme Witchcraft – Jan. 28
Mark Oliver Everett, better known as E, has reunited with John Parish, who produced EELS' 2001 album Souljacker, for the upcoming Extreme Witchcraft, EELS' 10th studio album. Souljacker included rockers like "That's Not Really Funny" and "Jungle Telegraph," so the odds are good that this album will have a heavier sound. New singles include "Good Night on Earth," which actually sounds more like 2009's Hombre Lobo than Souljacker, with its boot-stomping Zeppelinesque riff. "Steam Engine" is a peppy '60s-style blues-inflected bop. "The Magic" sounds like Dire Straits if they were a dirty garage band, with E's signature deadpan delivery and self-deprecating lyrics. — Rachel Alm.
Lykke Li – fifth album – TBA
Swedish artist Lykke Li is going on four years since she released an album, 2018's So Sad So Sexy being her last pop-perfect effort. Songs like the title track and "sex money feelings die" or "deep end" remind us why we keep following her, despite her keeping such a low-key profile and holding out between releases. Here's to hoping she continues collaborations with the likes of Rostam or fellow Swede Ali Payami (Taylor Swift, Ariana Grande), who have helped curate the style of 2020s pop, unlike few others. We were initially hoping to get this album in 2021. Now we're doubling down. — Domenic Strazzabosco.
---
My Bloody Valentine – TBA
Fans waited for more than 20 years for Ireland's My Bloody Valentine to release a follow-up to their 1993 masterpiece, Loveless. The band's guitarist and sonic sorcerer, Kevin Smith has a perfectionism that's the stuff of legends. But it appears their 2013 release, m b v, may have broken the proverbial ice floes, since their next album is slated for release next year, a mere eight years later. The title and release date are yet to be announced, steeping the album in even more mystery. — David Gill.
GZA – Dark Matter – TBA
The long-anticipated sixth studio album from Wu-Tang's own Genius has been a long time coming. GZA's Pro Tools was released in 2008, and Dark Matter was announced in 2012, so there seems to be an indefinite delay on this concept album that's driven by the creation of the universe through a scientifically focused lens—all of which was heavily influenced through his discussions with Neil deGrasse Tyson. Talk about food for thought, but it's this level of complex thought that has always made for compelling rap records. If this album gets any denser in scope, GZA will have to rename it to "Black Hole." — Editor Tim Hoffman.
---
Avril Lavigne – seventh album – TBA
Judging by her first single, "Bite Me," this album will return Avril Lavigne to some of her earliest sounds. She's dabbled in pop-punk, pop and a more mature acoustic singer-songwriter style. The Canadian singer is often most comfortable in her less mature material. "Bite Me" toes the line between the straightforward rock of Under My Skin and the peppy upbeat pop of The Best Damn Thing. Lavigne has surrounded herself with a top-tier team of talent, including blink-182 drummer Travis Barker, producer John Feldmann, and boyfriend Mod Son. Lavigne even signed to Barker's label, which will add a bit of extra pop-punk cred to her resume. — Mike DeWald.
BROCKHAMPTON — untitled final album — TBA
It's the swan song album for hip-hop's favorite boy band, BROCKHAMPTON. The seventh studio album is a concluding part to 2021's Roadrunner: New Light, New Machine. Kevin Abstract had announced it was delayed to this year. Fellow member Henock "HK" Sileshi followed up the announcement that the group was scouting for talent, which suggests a rapid changeup, or perhaps maybe a return to form to fill the void from the absence of former members. Whatever the case, this release is gearing up to be one of the biggest hip-hop releases next year. — Editor Tim Hoffman.
---
SPOON – Lucifer on the Sofa – Feb. 11
Austin's SPOON set out to make a full-on rock record after the electronic experimentation of 2017's Hot Thoughts. Lucifer on the Sofa, co-produced with Mark Rankin (Adele, Queens of the Stones Age), is an attempt to capture the quintet's live energy. The first single "The Hardest Cut" indeed rocks hard, with a catchy beat and the refreshing simplicity of Tom Petty or ZZ Top. Britt Daniels had previously said that 80 percent of the record was done before COVID-19 hit, and he had hoped to ready it for an early 2021 release. Fans have been waiting patiently. — Rachel Alm.
Meg Myers – third album – mid-to-late 2022
This album, which has been postponed, will follow Meg Myers' stellar companion EPs Thank U 4 Taking Me 2 The Disco and I'd Like 2 Go Home Now. Based on Myers' performance at BottleRock Napa, the new material is taking the singer-songwriter into new territory, bringing a cosmic mix of dramatic alt-pop with heavy lyrics rooted in social commentary. Myers has seemingly turned back the clock, tapping into some of the raw emotions from her early material, mixing it with a matured sound. Meg Myers is a compelling artist and performer on the verge of breaking big, so this album is worth keeping an eye on. — Mike DeWald.
---
Black Country, New Road – Ants From Up There – Feb. 4
This U.K. post-rock collective is nothing if not self-aware: One song on its 2021 debut, For the first time, mentions someone performing with "the world's second-best Slint tribute act" (what's the best Slint tribute act, then?). Needless self-deprecation aside, bits of the young group's sound—brooding vocals, sardonically cryptic lyrics, unsettling tunes, hypnotic drones—do indeed call to mind that longtime cult favorite. However, Black Country, New Road forges its own sonic identity on For the first time thanks to Isaac Wood's quavery, arresting baritone as well as the disarmingly jazzy horns and violin. Judging from the three appetite-whetting singles, the band's follow-up LP should prove equally fascinating. — Ben Schultz.