ALBUM REVIEW: 5 Seconds of Summer bring high energy to 'CALM'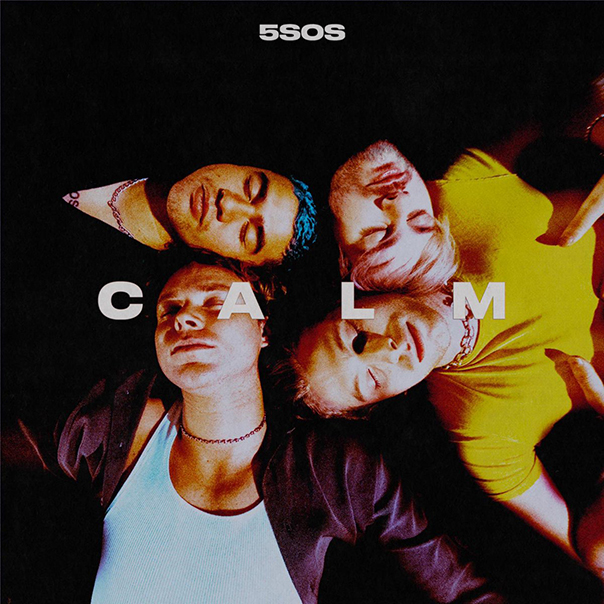 After their first three albums topped the charts worldwide, 5 Seconds of Summer bring forth a new musical density and electrifying nuance on CALM, with a misleading name for a body of work that is anything but sonically mellow.
C A L M
5 Seconds of Summer
Interscope Records, March 27
The album takes off with the psychedelic "Red Desert," which opens with gospel-like vocals of Luke Hemmings that quickly take the spotlight. Hemmings' singing is lined with a light bass vibration of Calum Hood. The rest of the group chimes in before a full fireworks display of guitar, percussion and pulsating electronic soundwaves from guitarist Michael Clifford and drummer Ashton Irwin explode in between choruses. The lyrics, about contentment and falling in love, set the album's tone.
"No Shame" has a bit of a retro '80s pop vibe, with bass at the forefront for the majority of the intro and verses and a modern flare of guitars and drum smashes on the chorus. Hemmings' vocals are the icing on the cake on this track, as he pushes out high notes that will make listeners' hearts jump.
"Old Me" is a shout-out to a past self and past decisions, beginning with underlying organ before a plethora of percussion pumps up the beat to transform the track into a high-energy dance anthem. Metaphorically, this is the sound of the band leaving the past behind.
"Easier" starts with a vocal-dominated intro that has a mellow electric undertone, and the drums enter the frame to create a dramatic back-and-forth effect to match the conversational storyline and lyrics. "Teeth" follows with a similar sound, beginning with vocal whispers that create a slightly soothing, yet biting effect as they climb. Splashes of bass and percussion kick up the energy through the chorus.
"Wildflower" continues the '80s pop vibe and begins with a Beach-Boys-like vocal chant before a rise in bass and synth undertones set a romantic tone on the verses. The chorus amps up the percussion to heighten the energy with nostalgic rock phrases. The sonic themes continue on through "The Best Years." The song caries a slower pace and rhythm to mimic 5SOS' mood of vulnerability and reflection here. The chorus gives a futuristic optimism as guitar playing and drumming complement each other to eventually pump up the rhythm for more of a danceable vibe. This three-minute track ends with a mystical fade of electric guitar phrases.
With alternating guitar strumming patterns and powerful vocal styles, "Lover of Mine" is sure to be one of the fan favorites on CALM. The track hits the heartstrings with sweet piano phrases in the outro. "Thin White Lies" makes for a great dance anthem, as it features strong electric beats, even with a solemn lyrical tone. Hemmings adds to the emotional intensity with his stunning sining, expressing vulnerability, insecurity and loneliness.
Eleven songs into the 12-track album, "Lonely Heart" and "High" bring this collection of songs to a close with its first two ballads, though the former also gains more energy and percussive pizazz as it builds to its choruses and bridge. The latter features some simple reverberating strumming that resembles a fire fizzling out. It is, indeed, a calm end—to a squall of emotion that 5 Seconds of Summer churn out on their fourth record.
Follow writer Amelia Parreira at Twitter.com/AmeliaParreira.