ALBUM REVIEW: Carrie Underwood finds power and grace on 'My Savior'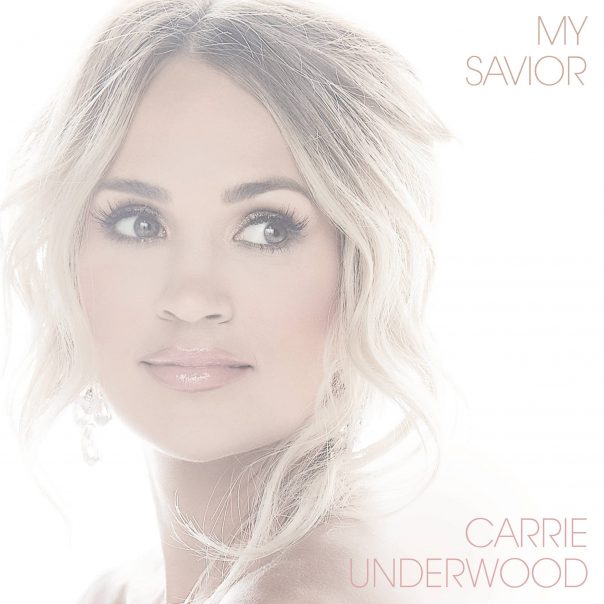 For those familiar with the themes of the music of Carrie Underwood, it comes as no surprise that she's finally decided to record an album of gospel standards. Her newest album, My Savior, uses tinges of country and pop to fill out the album of traditional hymns, carried mostly by Underwood's ever graceful and soothing voice that propelled her up the charts more than 15 years ago.
My Savior
Carrie Underwood
Capitol Nashville, March 26
7/10
Coming just seven months after her last album—her first Christmas project, My Gift—her newest is a tribute to the music Underwood sang growing up and in church. Since winning "American Idol" and releasing her debut album, Some Hearts, back in 2005, Carrie Underwood has often told stories graced with religious themes and spirituality. Now, she's taken a step away from the drama and passion that filled her songs like "Jesus, Take the Wheel" or "Something in the Water," opting for quieter, more intimate ballads.
Underwood describes seeing so many people struggle through 2020 as what pushed her to finally record a gospel album, though it's something she'd been considering for a while. My Savior features pieces with limited, light instrumentals to others with sweeping, powerful choruses.
There's "How Great Thou Art," where, as it builds, her voice continues to become so powerfully impressive that it feels like she could hardly be trying. When she performed the song back in 2011 for the Academy of Country Music with Vince Gill on guitar, the two garnered a standing ovation and in the final moments. Underwood's singing even brought tears to Naomi Judd's eyes. And fortunately, her vocals continue to bring that same passion and power a decade later. 
Throughout My Savior, Carrie Underwood retains her signature country-crossover style on tracks like "Victory in Jesus," where references to a cleansing flood or redeeming blood are sung over a mid-tempo, country beat. Guitars and the slight echo of a backing choir accompany her singing, elevating the song into a groovy, easily swayed track midway through the album. Later, on "Because He Lives," a short guitar riff and drumming progress into another easy country song that sounds not too far from older Underwood songs like "All-American Girl" or "So Small." The more upbeat songs add a much-needed dose of levity to an album where songs professing devotion and purity could begin to drag for some of Underwood's less pious fans.  
The album's sole collaboration comes on "Great is Thy Faithfulness," sung with gospel legend CeCe Winans, whose 12 Grammys indicate why Underwood sought her as a duet partner. Their voices work well together over a single piano, each taking command over their respective parts and vocalizing exquisitely through the final chorus. "All I have needed, Thy hand hath provided," the two belt, though their vocals are the real gift worth celebrating.
Underwood concludes My Savior with "Amazing Grace," which, despite being covered by an innumerable number of singers since its release some 250 years ago, always strikes an emotional chord. As a backing choir comes in just briefly during the second chorus to accompany and elevate Underwood's light voice, it's clear why she chose to end the album this way. Short and calming, the song is forever a reminder of the power that comes when singing and lyricism collide. 
Follow Domenic Strazzabosco at Twitter.com/domenicstrazz and Instagram.com/domenicstrazz.