ALBUM REVIEW: Florida Georgia Line underwhelms with 'Life Rolls On'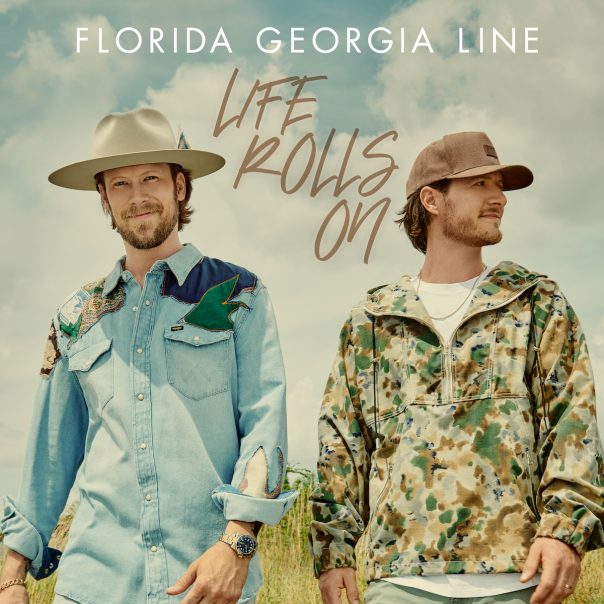 Florida Georgia Line has consistently pumped out country hits for a number of years now, leaving its mark on the genre in many ways. The duo's 2012 hit "Cruise" was certified diamond, meaning it sold over 10 million units. Five years later they broke genre barriers with crossover hit "Meant To Be" with Bebe Rexha. However, on fifth album Life Rolls On, listeners might start to wonder if the creative juices have run dry.
Life Rolls On
Florida Georgia Line
BMLG Records, Feb. 12
7/10
This 16-track offering is by no means a bad album; it's got feel-good sing-along songs like "Life Looks Good" and smooth storytelling tunes about their roots like "Countryside." Regardless, the go-to songwriting techniques of Brian Kelley and Tyler Hubbard seem to be played out; nothing feels fresh.
"I Love My Country" is a prime example of an idea that's recycled both in sound and story. While country music isn't known to take many risks when it comes to subject matter, there's no debate that one of the things that gets sung about most is country music itself. Complete with references to old-school country greats like George Strait and lines about fishing and drinking beer—the song doesn't seem to be revealing anything listeners didn't already know about Kelley and Hubbard, who reportedly had some disagreements over the Presidential election in November. Not to mention, it sounds like a slightly sped-up version of Kane Brown's "Short Skirt Weather." Country music has fought this stigma of recycled ideas for years, and this certainly doesn't help.
Album opener "Long Live" had an opportunity to be a standout if it didn't sound like it had been ghostwritten by Kenny Chesney with slightly less Gulf Coast influence. It's not a bad tune, but Florida Georgia Line took no creative liberties that represents or new ideas. Instead, it's a safe bet for a Spotify country playlist. If anything, Life Rolls On shows that FGL knows where it fits and that the band is comfortable operating there.
But…
In the few instances where Kelley and Hubbard seem to stretch themselves sonically, they over-swing to create something forced. "Beer:30" is literally about drinking beer. It has a stilted, shoppy tempo for the first half and never seems to recover, striking out both in melody and in narrative. It feels lost, especially since the lyrics suggest you should start drinking simply because it's time and there's really no other point.

"New Truck" tries to borrow from the bright, steady hip-hop beats of Lil Yachty while incorporating fiddles and banjos for the country flavor. The "new" element here is that it's about buying a new electric truck and outfitting it with all the unnecessary trappings of a car that looks more like a Transformer. There are some successful hip-hop and country crossovers, but this one just isn't one of them because there's no attempt to bridge the gap between the two. There's the hip-hop parts and the country parts, leaving listeners isolated and uncomfortable.
Here's the good news: There are two instances where the duo feels genuine and passionate about its music in a way that showcases the Florida Georgia Line that listeners best know. It's no secret that Kelley and Hubbard are religious people with a love of God that's often present in the music. "Good To Me" recognizes all the blessings they've received. "I can just look around/ It ain't hard to see/ God's been good, so good to me," the pair sing as they reflect on their success and the love of their families. It's not preachy or hymnal in any way; rather, it's an admission of honest gratitude and faith.
Then there's "US Stronger," which is, simply put, a love song for America. While it does play on old adages like, "What doesn't kill us makes us stronger," and "When we fall down, we get back up," it's a nice musical reminder of the difficult year that everyone has endured. It's definitely rose-tinted and simplified, yet the simplistic musical composition, alongside a recognition of the triumph over hard times, feels somewhat calming.
This isn't Florida Georgia Line's best album. It's likely to be successful, however. It doesn't step on any toes. But the duo should really push itself to adapt, even to the changing sounds within country music itself, so that it doesn't end up playing "Cruise" ad nauseam.
Follow writer Piper Westrom at Twitter.com/plwestrom.