ALBUM REVIEW: Gary Numan offers cinematic warning on 'Intruder'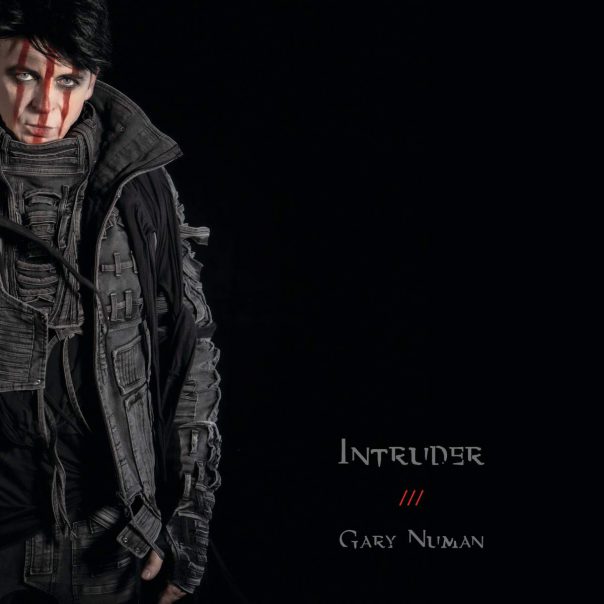 Imagine how rare it is that an artist influences the generation after him, but then has a career long enough and an open enough mind to be influenced by that younger generation himself. Funk icon George Clinton, who managed to learn something from all of the hip-hop artists who sampled him is one example. Another is synthesizer pioneer Gary Numan, who influenced more aggressive keyboard-based artists like Nine Inch Nails, and who, in turn, incorporated some of that rawer, industrialized material into his own sound. Numan's latest solo album, Intruder, is a science fiction soundtrack about the impending climate catastrophe that doesn't need a movie to get its urgent point across.
Intruder
Gary Numan
BMG, May 21
7/10
In fact, Numan views Intruder as a companion piece to his 2017 album Savage: Songs From a Broken World, which depicts a climate apocalypse that transforms Earth into a vast desert. His penchant for the dramatic, along with his ability to craft haunting melodies over fairly atonal synthesized noise, has created an album that throws the stakes of our current climate predicament into stark relief. The album is both a requiem for a planet that hasn't died just yet and a call to arms to save it.
Intruder's songs are cinematic in scope. Rumbling bass notes begin many of the songs that seem to rise out of dreamy slumbers to become lumbering synthesized grooves. "I Am Screaming" harkens back to the dramatic new-wave synth-pop Numan produced in the '70s and '80s, but also incorporates the more industrial sounds of the bands he influenced, including Nine Inch Nails, Skinny Puppy and Ministry.
The album's title track showcases Numan's talent for finding vocal melodies that fit with the pounding synth grooves, which often offer very little in the way of either melodic or harmonic content. Numan delivers the song's anthemic chorus over a groove that sounds like a foundry of heavy machinery and molten metal. "You can beg for God's mercy/ And pretend that He hears you/ But don't you wish you'd just listened more?/ You can drown in your sorrow/ And pretend you were helpless/ But don't you wish you'd just listened more?" he sings.
Part of the cinematic feel of the album comes from Numan's masterful use of dynamics. "Is This World Not Enough?" offers a wall of synth sound and warlike drums reminiscent of Peter Gabriel's soundtrack for "The Last Temptation of Christ" and the 1990s musical output from The Legendary Pink Dots. But then the machine-like cacophony subsides and is replaced with a choir of childlike voices singing. "A Black Sun" offers gentle, haunting piano over ominous synth washes. The music is serious and forlorn, but not droll. Mourning life on Earth, Numan sings, "I cry under a black sun, and every song is unsung."
Gary Numan has always been interested in our future. Influenced by science fiction writers like Philip K. Dick, Numan's futures have evolved, from the sterile button-down shirt and skinny-tie utopia of the 1979 Replicas album cover, to the post-apocalyptic, black stillsuit the 63-year-old wears on the cover of Intruder. Numan's music has gone from stark to bleak over the course of a nearly 50-year career, while our planet's fortune has traveled a similar arc.
The intervening decades have cemented Numan's influence. His music has been sampled by everyone from the English group Sugababes on their 2002 hit "Freak like Me" to hip-hop artists like J Dilla and GZA. Numan has performed live with everyone from the experimental duo Battles to Trent Reznor. Intruder offers even more evidence of his lasting relevance, as well as the strong suggestion that we take the life of our planet seriously.
Follow writer David Gill at Twitter.com/songotaku and Instagram/songotaku.