ALBUM REVIEW: Gucci Mane leaves a cold impression with 'Ice Daddy'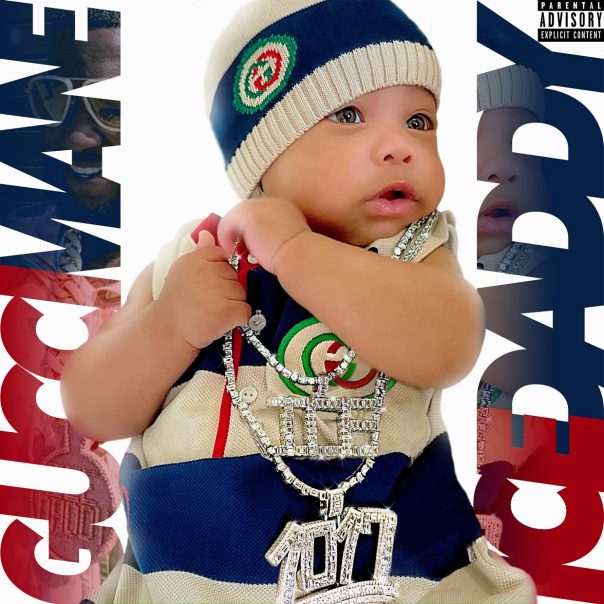 Gucci Mane has made a name for himself as a cornerstone of the trap movement that dominated the last decade of hip-hop. His prolific output of albums and mixtapes have earned him success and a large following, but sooner or later you're bound to hit a snag.
Ice Daddy
Gucci Mane
Atlantic, June 18
3/10
Ice Daddy struggles from similar issues as Moneybagg Yo's A Gangsta's Pain, delivering what is effectively two or three good songs that are then then replicated to pad the runtime. At best, Ice Daddy delivers on quality guest features like E-40 and Project Pat while delivering a handful of decent beats to carry some of the songs.
The singles leave a lot to be desired. "Poppin" opens the album with a light piano melody and decent verses from Gucci and BigWalkDog. It's followed by "Posse On Bouldercrest," which tragically underuses Sir Mix-A-Lot as he is relegated to mere ad-libs over the hook. The production on "Like 34 &8" falls flat, with what seems to be a clean, synth-led instrumental that gets interjected by poorly mixed piano flourishes over the beat that come in at random.
Much of Ice Daddy is plagued by forgettable verses and instrumentals, making the album drag on. With more than half of the album dedicated to stroking Gucci Mane's financial ego, as he raps about stacks on stacks of money piling up, his expensive taste in jewelry and fashion, driving high-end luxury cars and hooking up with women left and right—it gets increasingly tired, lazy and boring.
Songs like "Boy Style," "Never Runnin Out Of Money" and "Fold That Money Up" benefit from quality arrangements. The latter two deliver verses from E-40 and Project Pat, who outshine Gucci Mane on his own song. The use of a synth organ, flutes, clapping snares and heavy helpings of reverberated bass deliver on classic trap elements, perfect for the club or the car.
Gucci does explore a bit more on the album, reflecting on his career and past at points; but seldom is it anything more than brief acknowledgement. "Trap Shit" serves as a drug-anthem, diving into the life of dealing and using, with a slow and mellow beat to match the inebriated state of those under the influence. "I Got It" examines Gucci Mane's hold on the music industry, with a guest verse by Lil Uzi Vert (this one probably would've benefitted without his verse).
"Shit Crazy" and "Gucci Coming 4 You" see Gucci Mane display his influence among gangsters, with the latter track evoking the creepy nursery rhyme from the "A Nightmare On Elm Street." "The track features the sounds of cocking guns overlaid with shimmering synths. It's bold but quickly overstays its welcome.
It's disappointing to see an artist as active as Gucci Mane deliver what comes across as a half-finished album. With underwhelming instrumentals, repetitive songwriting and guest verses carrying the best moments of the album, Ice Daddy is more of a chore than a joy to get through.
Follow editor Tim Hoffman at Twitter.com/hipsterp0tamus.