ALBUM REVIEW: Paul Weller does it all 'On Sunset,' latest solo album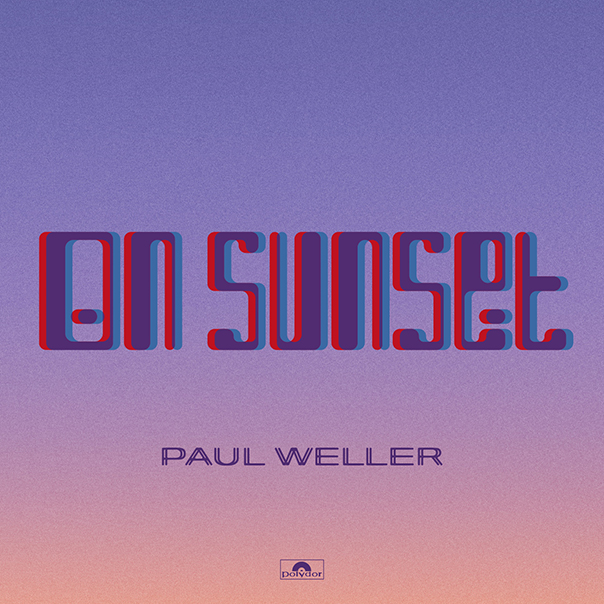 Paul Weller is practically royalty in his native Britain. The former frontman for the punk band The Jam, and the more musically sophisticated The Style Council, sits in the pantheon of British rock gods alongside David Bowie, Mick Jagger and Roger Waters, universally acknowledged as a musical legend.
On Sunset
Paul Weller
Verve Forecast/Polydor, July 3
8/10
Weller's latest album, On Sunset, his 15th solo album since 1992, continues his long tradition of musical experimentation and audio alchemy as the singer combines jazz, pop, electronica and rock into a refined amalgamation. The album is an elegant and dignified musical missive from the land of tea and crumpets.
On Sunset's opener, "Mirror Ball," begins with a cinematic stew of synthesizers and jazzy piano over which Weller sings, "Mirror ball when will you spin?/ Light up the room and our lives begin/ Do we no longer feel the cold?/ We're now embraced by the mirror ball." Gentle acoustic guitar and random bleeps and bloops join the bubbly synths and pristine backing "ooohs." The seven-and-a-half-minute song is a tour de force that rises and falls with dramatic grandeur. The music calls to mind the lush British pop of David Sylvian's Japan, along with the sonic experimentation of bands like Love and Rockets. Weller's voice seems to effortlessly occupy an ageless space between the enthusiasm of youth and the wisdom of experience.
Now for something completely different, the second song, "Baptiste," kicks off with rootsy and distinctively American-sounding guitar and organ. The musical transition between songs is jarring enough to make listeners wonder if they've somehow shuffled their way to an entirely different album. Weller's voice brims with gravelly enthusiasm. Weller clearly seems to be drawing on influences from our side of the Atlantic, including Otis Redding, as well his own in Joe Cocker.
The musical styles are so varied on the new record that the album qualifies as a concept album as defined by the Butthole Surfers, where every song is a concept unto itself. Whether the danceable piano and bass drum thump of "Old Father Tyme," the haunting acoustic guitar of "Rockets" or the space-age synthesizer flatulence of "Earth Beat," part of Weller's considerable genius involves matching the song's instrumentation to its mood.
The album's first single, "Village," manages somehow to blend the Motown sound with acoustic pop—and do it successfully. The upbeat and sparkly song is a collaboration with his long-time producer Jan 'Stan' Kybert, who's worked with both Oasis and The Prodigy. Perhaps the diversity of acts that Kybert has produced helps explain this album's musical assortment of songs. "Village" also features Style Council partner Mick Talbot on keyboards. The song's funky guitar playing and backing strings give voice to the song's sense of personal satisfaction. Sings Weller: "I don't need all the things you got/ I just want to be who I want/ I don't need all the things you hold/ In high regard, they mean nothing at all."
Deluxe editions of the album will include five bonus tracks, including an instrumental version of "Baptiste" and an orchestral mix of  "On Sunset."
Like most of us, Paul Weller seems to have traded in a portion of his youthful enthusiasm for some wisdom and experience. After almost five decades of making music, he's gotten really good at making albums. On Sunset is the product of a talented artist who's mastered his craft over a long career. The truly remarkable thing about the album is the ease with which Weller can convey an almost limitless assortment of musical moods, effortlessly jumping between genres to supply each song with exactly the emotional dynamic it needs.
Follow writer David Gill at Twitter.com/songotaku and Instagram/songotaku.