ALBUM REVIEW: Hobo Johnson humanizes himself with third album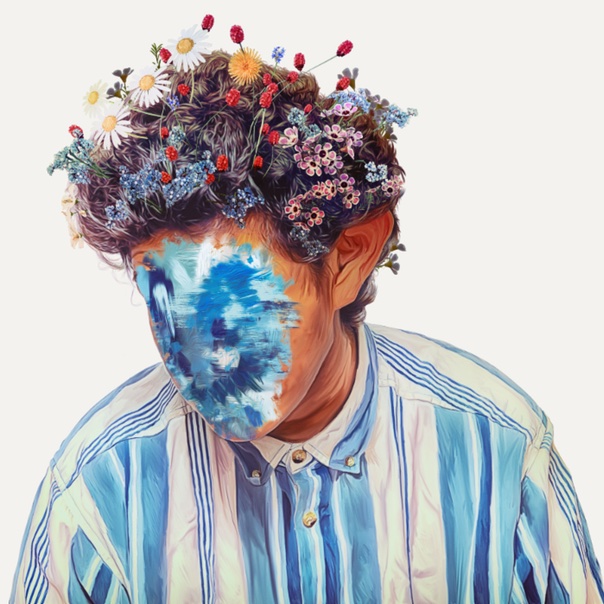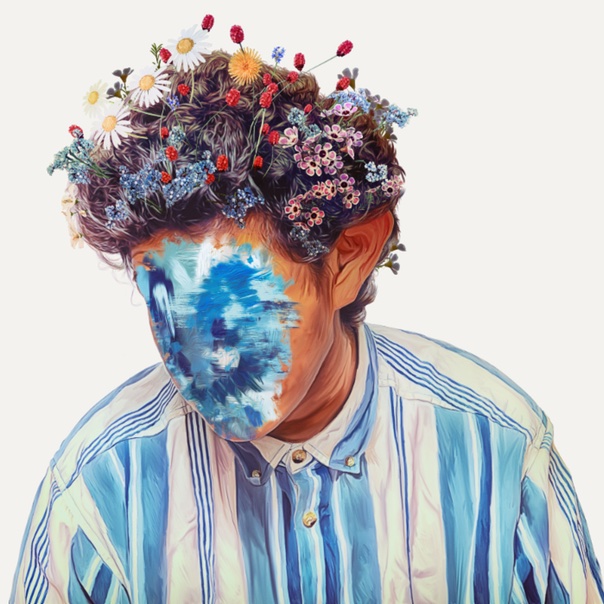 While many see him as another nail in the coffin of hip-hop, it can't be denied that Frank Lopes, Jr.'s unique style has brought him a long way. As Hobo Johnson, the Sacramento musician began his rise from a life as his namesake with his 2015 debut, Hobo Johnsons 94 Corolla.
The Fall of Hobo Johnson
Hobo Johnson
Reprise/Warner, Sept. 13
Johnson's aptly titled followup, The Rise of Hobo Johnson, continued to polarize with its odd combination of emo, indie rock and sad-boy trap-rap—replete with eccentric lyricism. His cult following speaks for itself, but the third time's the charm as far as Hobo Johnson transcending living meme status. It won't exactly win over detractors, but The Fall of Hobo Johnson presents a well-rounded examination on Hobo Johnson's unmistakable style and inexplicably endearing personality.
"Typical Story" wastes no time getting back to his frenetic, sing-scream vocal delivery. It almost comes off like the emo-rap equivalent of MewithoutYou, as distorted guitar strains play against the electro-acoustic half-time beat. After such a easily likable opener, "Mover Awayer" brings back the meme rap, with samples straight out of the dregs of YouTube MLG compilations. Even so, the production displays a major step up, with staccato piano and resonant guitars punctuating lackadaisical drums. Johnson's lyrics remain flippant and sincere in equal measure, appraising heartbreak and loss as though he's writing a love letter just to throw it away.
There's bluntness and relatability to the glow-up anthem "Uglykid." The overweight child grew up to be a strapping young man, and you can't help but smile when you hear about it. Topped off by trumpet noodling, echoing guitar janks and soothing female vocals by Elohim, songs like this feel more like poetry-driven indie rock than hip-hop.
Even during the percussive cello, sweeping guitar and straightforward trap beat of "Subaru Crosstrek XV," Johnson doesn't so much rap as loosely follow the rhythm with a casual speaking pattern. His delivery trails off, like he lost his train of thought, and then hits the downbeat to get back to the issue at hand. This cut centers on the awkward cross-section of Johnson's rising success and everyday realities—the Lamborghinis versus the Subarus.
Johnson's approach has always been very personal, but he takes a stab at politics on "You–The Cockroach." It's a great reminder of why so many people hate this guy. Johnson's presents a rambling history of the world, somehow jumping from the primordial soup to the Twitter beef between Donald Trump and Kim Jong Un. The song boils down to platitudes about human nature, which many would dismiss as pseudo-intellectual babble. They're not wrong, but Johnson's stream-of-consciousness playfulness remains compelling.
This album skyrockets Hobo Johnson's dynamic range. From harmonic strings and a slithering saxophone, "Moonlight" juggles stadium-ready rock and intimate spoken word. Going from obnoxious crowd shouts to muttering and clapping can be jarring, but far from random. He's obviously becoming more comfortable with his hybrid sound, which "February 15th" breaks down to its bare essentials. It sounds he's playing live in front of a handful of people in a hole-in-the-wall bar. As the mic picks up the shouts of the crowd, this short, primitive guitar ballad embodies what his music is at its core—a dude yelling about feelings.
"Happiness" offers Hobo Johnson's most heartfelt number. Over a haunting piano loop and a lo-fi drum loop, he confronts his regret over a broken relationship. He explores mortality and his fear of failure, allowing his sense of humor to take a more vulnerable turn.
In this stripped-back context, his lyricism offer more than quirky punchlines. The following "Sorry My Dear" incorporates similar piano lines over an abstract beat, as he feeds his raw voice through AutoTune. This just makes his delivery more outlandish, and fits perfectly with the song's explosion into a wall of synth noise and overblown drums. As he experiments and emotes, this unorthodox album develops as a well-rounded statement.
"Ode To Justin Bieber" speaks on how fame can mess with you. It sports some tasty keyboard lines and layered production, but drops into a skeletal piano outro—spotlighting with some of Johnson's best melodic singing. Closer "I Want a Dog" piggybacks on the former cut's theme. Johnson compares simple pleasures, like bringing home a puppy, with lofty dreams like making a respectable career. Johnson's seamless balance of hyper-emotive emo rock with vibey hip-hop remains as unique as ever—only this time, it doesn't come off like a fad.
The Fall of Hobo Johnson humanizes the artist. His off-kilter style and voice, while still off-putting at times, offer a tangible view of a man trying to make sense of his place in the world. He revels in the emotional rollercoaster of it all, and now has more songwriting chops to take listeners along for the ride.