ALBUM REVIEW: The Parlotones import lush acoustic arena rock on 'China'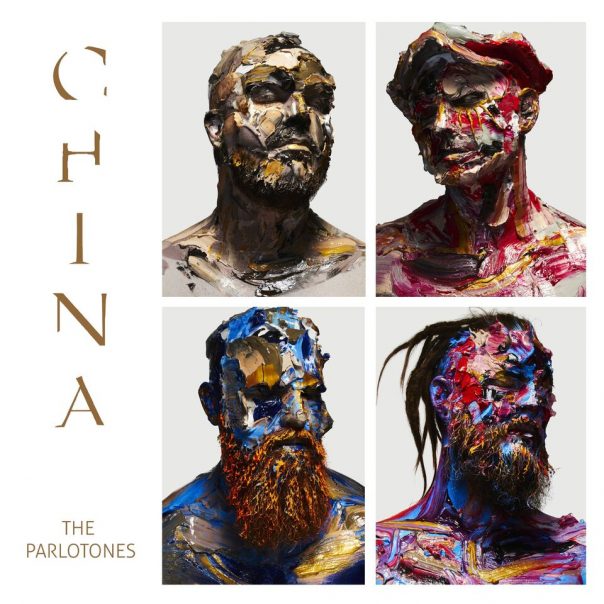 South African indie rock imports The Parlotones have a lot to celebrate. They're not only celebrating 20 years as a band, but also releasing of their 10th studio album, China. While not necessary household names in the United States, the Johannesburg rockers are one of South Africa's biggest bands. Sharing stages with the likes of Coldplay, Snow Patrol and Violent Femmes, the band has won countless awards and played some of the highest profile stages in the country. The release of China may very well give The Parlotones the international push they need.
China
The Parlotones
OK! Good Records, June 28
China has its foundation in acoustic-driven indie rock with a dash of post-punk and the band's songwriting holds up well. With tight production and dynamic, expertly performed arrangements, it's no wonder these guys have come so far. The Parlotones enlisted the help of songwriter Sacha Skarbek, who has worked with the likes of Adele, Lana Del Rey and James Blunt to craft the album. Her contribution doesn't go unnoticed, with soaring hooks that stick in your head.
Opening track "Antidote" provides an intriguing introduction to the album's expansive sound. It's a driving, electro-influenced rocker that feels like high drama but without going over the top. Put another way, this is Muse meeting Mumford and Sons. Kahn Morbee's vocals are deliberate, refined, compelling and help move the song forward. "Leave a Light On" serves up more of a traditional quiet-loud-quiet acoustic rock sound, with a massively infectious chorus that blows from the speakers with Morbee pronouncing "I keep chasing/ Always chasing/ Just to be beside you." The song breaks down to a string-led bridge before building back up to expansive finale with a wall of layered backing vocals.
"Can You Feel It?" brings back electronic rock with Morbee belting out tongue-twisting verses over a bouncy stripped-down bass and drum rhythm section. Acoustic ballad "Beautiful Life" slows the pace for the first time, building into a lushly layered chorus. The layered backing vocals shimmer through, akin to something Paul Simon might do.
"For Now" toes the line between acoustic punk and modern rock, with piano adding lushness. "Downtown Love" provides a more somber piano-driven ballad but, as with many points on the album, the band adds backing vocals to make for an infectious melody. "Love" pulls from Britpop influences like the Beatles and Oasis, while "Whole of the Moon" continues delivering curveballs with a  less-is-more guitar and a synth intro akin to U2 and INXS.
"Twilight Years" is an ethereal and experimental rocker with a fuzzy guitar riff complimenting electro-pop percussion.Guitarist Paul Hodgson's leads are admirable, delivering flaming hot riffs but never overtaking the band's understated nature.
Electronic ballad "Welcome the Wonderful" sports nuanced piano and layers of percussion. "Keep Reminding Me" provides another heartfelt moment of beautiful acoustic instrumentation, as Morbee reminds listeners to "Keep reminding me/ That none of this means anything." In contrast, "Only the Good Die Young" draws on Morbee's impressive voice. It soars above the synth-laden pulsing beat that builds the understated foundation of the song.
China has plenty of unexpected thrills and an authentic take on indie rock. The album's twists and turns ornament the familiar backdrop, allowing the Parlotones to further explore their creativity.
Follow writer Mike DeWald at Twitter.com/mike_dewald.