REVIEW: 'Wildflowers & All The Rest' improves a Tom Petty classic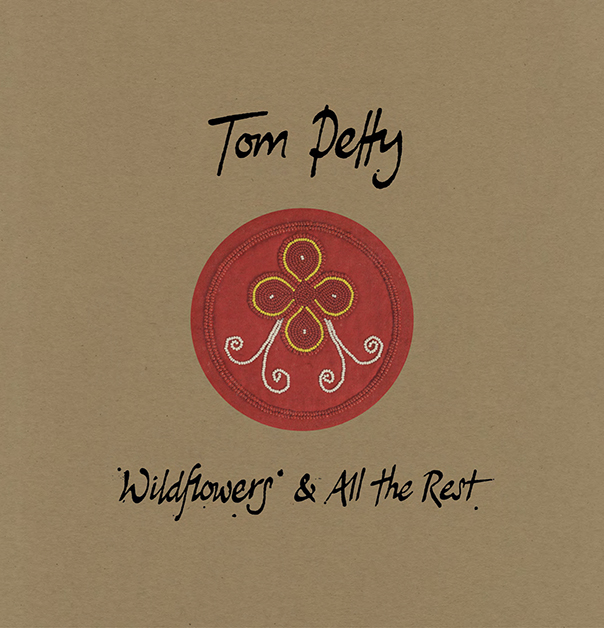 Wildflowers, the Tom Petty album from 1994, was—not surprisingly—his most personal work to that point, and as it turned out, of his career. Born of the emotional turmoil of a collapsing marriage, it truly was a "solo" album, as judged by the songwriting alone, even if three of the Heartbreakers played key instrumental roles.
Wildflowers & All The Rest
Tom Petty
Warner Records, Oct. 16
9/10
But even placed against the original album, the release of Wildflowers & All The Rest—most notably, the 10 songs that make up "the rest" of the Wildflowers sessions—the width and breadth of the songwriting and musical variety Petty brings to the table come into focus like never before; at least on a commercial release. The project was on Petty's to-do list before he died in 2017, and was carried to completion by Petty's bandmates, producer Ryan Ulyate and Petty's "heirs."
The first part of this package, of course, is the original and familiar Wildflowers album, which features several songs that have become American rock and pop standards. The acoustic oft-covered title tune, along with known quantities like "You Don't Know How it Feels," "You Wreck Me" and "It's Good To Be King" are burned into the minds of most American rock listeners.
But this expansive new release (seven LPs' worth) also offers an opportunity to consider the rest of this album. Upon revisit, "Don't Fade on Me" is an acoustic-based find (or re-find), sounding more ominous and more personal than more famous Tom Petty fare.
Section 2 of this presentation, "All The Rest," is outtakes from the original Wildflowers sessions. And while the instrumentation isn't radically different than what the world has come to expect from Petty (with or without the Heartbreakers), both the confessional lyrics and the more varied musical palette provide a setting for an even more personal set of lyrics than made up the bulk of the original album.
Songs like "Harry Green," "Confusion Wheel" and "Climb That Hill Blues" connect in a way many of Petty's more famous efforts don't. They show a more vulnerable Tom Petty than has often been revealed; one who longs for human connections. Such efforts drive home his status as a classic American songwriter capable of connecting beyond levels to which most radio listeners are generally exposed.
Take "California," which sounds as if it could have been another hit. It wouldn't be unreasonable to think on how the original Wildflowers could have been a stronger, wider-ranging album had, say, "Time to Move On" and "Hard On Me" been subbed out for the Byrds-y 12-string-driven "Somewhere Under Heaven" or the sweeping harmonies and sweet slide guitar of "Hung Up and Overdue." "We're overdue for a dream come true," Petty sings. It's hard to improve on this original album, but it may have been possible. That is how fertile his creativity was during this period.
While hardcore Petty fanatics may be aware of these and other similar deep tracks—"Hung Up and Overdue" appeared in slightly different form on the 1996 soundtrack for the film "She's the One"—some of the tracks here may prove a modest revelation.  That song, in particular, with its broad sweep and variety of sounds within its six minutes, was a Petty I've never really heard before.
That same song, in its "Part 3" (Home Recordings) iteration, became an under-three-minutes-long acoustic gem. Stripped of its majesty, it's now infused with the intimacy of a friend coming over with his acoustic guitar, sitting on your couch, accepting a beer and getting down to essentials. While some of the songs on this "Home Recordings" part of this sprawling package don't play that differently from the standard studio takes ("Leave Virginia Alone," "Confusion Wheel," "A Higher Place" and, especially, already-acoustic pieces like "Wildflowers" and "Don't Fade on Me"), the two versions of "Hung Up and Overdue" differ considerably in sound and feel. That one song can play so differently in two distinct versions speaks not only to the durability of the song, but the value of the concept of the box set.
Even if some of the other demos are not revelatory, they're still never less than pleasant and always comfortable as an old pair of sneakers. And for the record, either version of "Leave Virginia Alone" included here is far better than Rod Stewart's 1995 cover version.
Part four of this set is "Wallflowers Live," which is just that—the songs from "Wildflowers," with a few other performances ("Walls," "Girl on LSD," "Drivin' Down to Georgia") sprinkled in. Again, not necessarily revelatory, but solid and satisfying, and Petty sounds as if he's really having fun.
A fifth part of this release, "Finding Wildflowers," is 16 more alternate versions of songs found elsewhere. It's only on the "super deluxe" edition of this release, a direct-to-consumer limited edition set.
Any decent box set offers hits, misses, alternate takes, between-song banter and other bits to fill in various gaps in a musical career. While many bands and artists have been able to muster good box sets based on a career-long body of work, that Petty could do so much based on one album is a testament to his greatness.
Follow journalist Sam Richards at Twitter.com/samrichardsWC.