Q&A: Banners on the cusp of making a big splash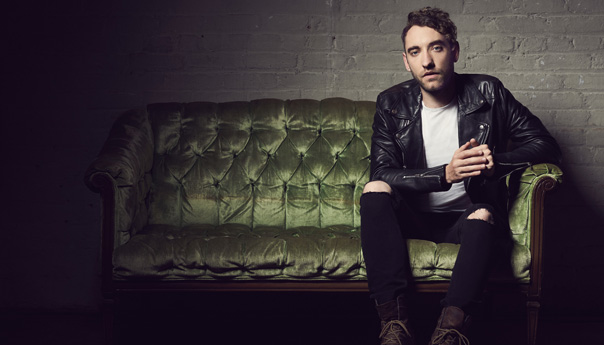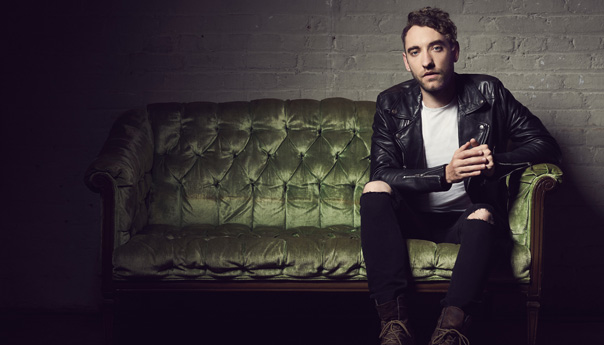 Are you getting excited about the return of American Idol to TV even if you've never watched a single full episode before? The music of U.K. singer-songwriter Banners could be the reason why.
Catch Banners on tour this spring, with a West Coast swing in the works for April or May.
"I just want to be someone, well, doesn't everyone," Banners sings on one of his earworm songs, "Someone To You," over glitchy synths as clips of contestants from the show's forthcoming March return roll.
The TV ad may be his most distinctive to date, but Banners (née Michael Joseph Nelson) has been quietly burrowing into your ears for a few years. His single "Shine a Light" (imagine Sam Smith fronting Bastille) was included on the FIFA 16 video game and TV series The Good Doctor. Piano ballad "Half Light" made its way onto TV series The Royals.
The Liverpool native accidentally found out that he could carry a note while auditioning for the role of livestock in a Christmas Nativity play when he was 6. That inspired him to try out for the Liver­pool Anglican Cathedral Choir, with which he traveled around Europe for several years before deciding to make music his career.
Inspired by the likes of Jeff Buckley and Chris Martin, he first performed as Raines before changing his moniker to Banners—as in the flag behind which armies go into battle—and releasing three singles in 2015. After getting numerous offers, he signed with Island Records in 2016 and released two EPs of songs, both cathartic and haunting. The most recent, Empires On Fire, arrived in November 2017, and is full of uplifting, hopeful messages amid falsettos, dreamy electro-pop and indie rock. To Banners, most people are, at their core, good. He wants his music to reflect that hope to others.
"I genuinely believe that. Unfortunately … it's very rare that the news is a good thing," Banners said in a call from Toronto, which he currently calls home. "It's always like, 'Oh, there's been this train crash,' or 'There's been a fire,' or 'This person's been elected.' Same in Britain. We get really obsessed with negative stories, because that's what we're given, isn't it?
"I think the world is full of nice people; it's just unfortunately the ones in power, or the ones who take up all the television space are the small percentage that are actually horrible."
RIFF: You grew up singing in church, which taught you how to sing in a spacious room and use acoustics to your advantage. What else did you take from that and apply to your music now?
Michael Nelson: I don't know if you've seen the cathedral in Liverpool? The one that I used to sing in … it's the fifth biggest church in the world, I think. It's really, really big. You're just absolutely surrounded by music. … The standard that they keep there, in terms of the quality of the music they make, is really high. So you just get used to a really high standard of making music, and holding yourself to really high standard as well. That's what was expected of you. The building itself is so massive [and] absolutely beautiful, with very minute carvings all over. It took them nearly 100 years to build, and when you're singing in it, you're very mindful of the fact that there's been generations of families that have built this building, and now you're one of the custodians of it.
And did it make you want to always perform in stone buildings with high ceilings?
Well, I'm not sure (laughs). Realistically, the reverb time in that cathedral … must be close to 30 seconds. So it would be hard with a guitar and an amp. You'd get a bit lost in it, but you know, I'll play to the biggest places possible.
How did you come to sing in this choir? Was it because it was your family's home church?
Not really. When I was 6, we had a nativity play at Christmas. I'd never really sang anything before, and there was a teacher [who] held little auditions for everybody because they needed an ox, an animal. There was going to be a solo in the middle. … I did it, and it turned out I could sing. Weirdly, I don't think anybody knew, including my parents, and then my music teacher said that I should audition for the choir. So it was really from that music teacher. I think [her name] was Mrs. Cabe. It's a big commitment once you're in there; nearly every day after school, and all day Saturday and Sunday, but I'm really glad that I got to do it.
You briefly recorded under the name Raines. Did it mean something to you?
To be perfectly honest, it was a bit of a blank canvas. Because I'm a solo artist, as opposed to a band, it's kind of hard coming up with a name. Especially when you're signed to record labels and publishers, and other people pitching in, it's hard to find a name that everybody likes. If there's … four of you in a band, you can come up with a name, and as long as those four people like it, it doesn't really matter. … But when you're doing it on your own, and you have loads of different ideas, it's easy to lose your conviction with it.
How did you hook up with Island Records?
I had a friend that lives in Toronto who asked me if I wanted to come and do some writing. … I was a penniless musician doing whatever jobs I could, and I just saved up my money and I came to Toronto. So I did some work with him, and that music fell into different hands. I initially signed with an independent label. … I'd written and recorded five songs with a producer here in Toronto, who's making a bit of a name for himself, called Stephen Kozmeniuk, and that sounded really cool. It's weird the way it works, isn't it? If you have something that's good, and you quietly get it out and start to let people hear it, word gets around quite quickly.
Speaking of Toronto, is that your permanent home now?
Liverpool will always be my home, but Toronto is where I live at the moment. I've been here for the last two years. I quite like it. It's just a really chilled out version of Chicago, or New York; it's kind of perfect for me, really. It's a metropolis, so it has all that cosmopolitan stuff, and it has plenty of things to do. It's just not quite as crazy. It's an hour's flight from New York, it's right in between L.A. and Liverpool or London. Toronto has been really supportive generally, so far at the start of my career.
What else are you into besides making music?
Liverpool's a big football [town] so I spend far too much time thinking about my football team. I have a season ticket for Liverpool F.C., but I'm just not back enough. [It's] a big thing because it's very hard to get one. So my stepbrother uses it at the moment; he's really lucked out with the fact that I spend most of my time in Toronto. I read a lot. … It's very hard to turn your brain off at night, because you're always trying to scheme and plan, and sometimes you've got songs going 'round your head, or sometimes you're trying to figure out what you're going to do with the next few months, and how best to make a connection with people. So I find that reading just helps to take your brain off at night, and sleep properly, so I read a lot when I get the chance.
Are you a non-fiction guy, or a novel fan?
I would say my favorite books are probably fiction. There's a trilogy of books by an author called Philip Pullman. Originally, the book is called The Northern Lights, but I think in North America it's called The Golden Compass. They're really beautiful; it's really, really lovely. I like Jack Kerouac a lot, and I really like … all of the Lord of the Rings books again.
Being a fan of Jack Kerouac will win over fans in San Francisco.
He gets to San Francisco in On The Road, doesn't he? I'm a really big fan of San Francisco. The first time I came to America was when I was 13 or 14, and we went to the West Coast. I was just totally blown away by San Francisco. I remember being on the streetcar. I remember the geography of the roads. It was just amazing. And then obviously Alcatraz, and the weather is totally awesome. I'm English, so I can't really deal with crazy hot.
Follow Roman Gokhman at Twitter.com/RomiTheWriter and RomiTheWriter.Tumblr.com.