ALBUM REVIEW: Biffy Clyro tests new waters on diverse 'A Celebration of Endings'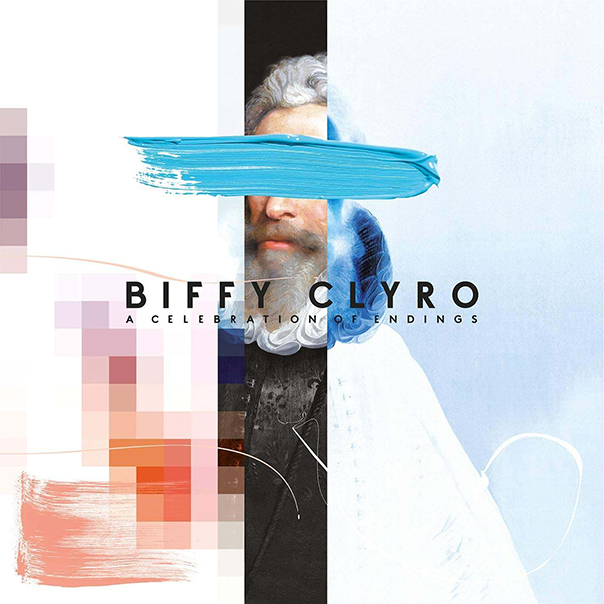 As with so many bands with an album on the 2020 calendar, fans of Biffy Clyro had to wait a few extra months for the band's eighth full-length release,  A Celebration of Endings. The album takes the foundation that was built on 2016's Ellipsis and develops it into an even more confident and expansive alt-rock sound with an eclectic array of accents.
A Celebration of Endings
Biffy Clyro
Warner Music, Aug. 14
7/10
The Scottish trio opens its latest on a rousing note, mixing hard rock riffs with melodious harmonies accentuating certain words in the song's chorus. "North of No South" quiets for subdued bridge before the band brings the track home with a riff-heavy outro.
A stark piano opens "The Champ" with vocalist Simon Neil singing "Never be seen and never be heard/ This is the way it's a gray man's curse/ Aren't we free so how's this worse?" Strings enter the arrangement as the song builds up to the first chorus, then takes a sharp left turn with a driving bass-driven percussive rhythm. Neil's guitar playing stays melodious, even at the band's heaviest moments, which makes for an interesting musical clash.
"Weird Leisure" begins as a bouncy upbeat track that transitions to a half-time head-banger and back again on the second verse. Biffy Clyro places a heavy emphasis on harmony throughout the album, which brings the tracks to life even more. "Tiny Indoor Fireworks" opens with a complicated drum and guitar pattern and chants of "hey! hey! hey!" Neil, meanwhile, seems to shout out Dave Grohl, singing, "Looking for a new revolution/ This one didn't get very far." The line evokes Foo Fighters' "Learn to Fly" as the track builds into its infectious fist-pumping chorus.
Biffy Clyro thrives on dynamics, with songs playing with tempos and rhythms, seamlessly speeding up and slowing down, making listeners wonder where things will go next. It's not a new concept for the band, but it stays interesting. "Worst Type of Best Possible" opens with a ferocious riff tag-teaming with a dirty blues guitar line to create a sort of quiet/loud back and forth between the two guitars. "Times are changing and everybody knows," Neil sings as brothers James Johnston (bass) and Ben Johnston (drums) provide the ample rhythm section to drive the action. The track builds to a heavy outro with Neil delivering a soaring, melodic solo.
The tempo on A Celebration of Endings doesn't slow for the first time until "Space," a mid-tempo ballad that will have fans raising their lighters and cell phones—whenever that may be.
"Will you wait for me /There's always a space in my heart," Neil sings on the personal track. The added string section lifts the song even higher as it comes to a close.
"End Of" is one of the album's heaviest tracks, featuring everything from harmonizing vocals to a call-and-response chorus and Neil's screaming. It's built to thrive on stage. The song reaches some of the more aggressive heights on the record, with Neil proclaiming  "End of your testimony/ I want everything you owe me." The high-energy rocker closes out with a punishing instrumental takes the song home.
"Instant History" keeps the tempo while adding while adding some electronica elements on the chorus. The song is rooted in rock and roll, but the track introduces some synth and looping elements along with the live instruments. "This is the sound that we make/ Can you hear it?" Neil demands to know.
"The Pink Limit" has some pop-punk influence as Neil sings the melody to match the guitar riff over the pulsing drumming. Biffy Clyro again shows off its tight dynamics on the bridge and guitar solo, featuring punchy layered dual-guitar attack.
The album's quiet moment comes on "Opaque," an acoustic strings and piano ballad, before finishing in an entirely different direction, on the raucous "Cop Syrup," which shifts from heavy to punchy and danceable. "Cop Syrup" travels in a number of different directions from all-out rocker to moody acoustic instrumental to its symphonic conclusion, all in the span of just under six and a half minutes. "I've embraced the need to live" Neil screams with urgency in the final moments.
Follow writer Mike DeWald at Twitter.com/mike_dewald.