ALBUM REVIEW: Clipping. strikes again with 'Visions of Bodies Being Burned'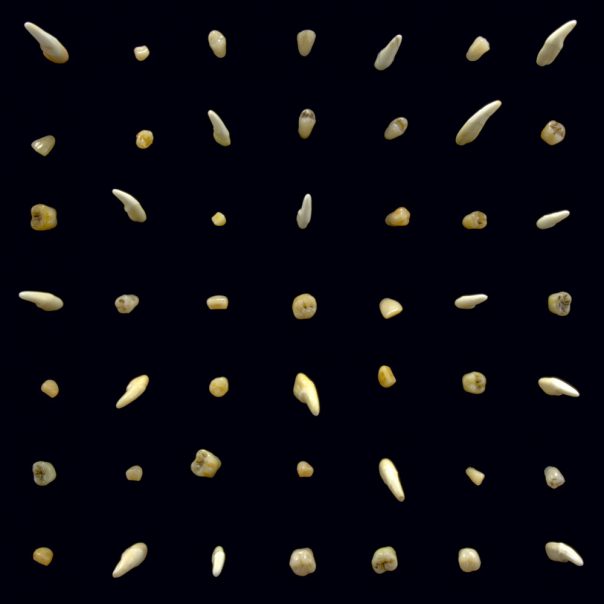 Trick-or-treating, parties, haunted houses—everything that's served as a source of spooky Halloween entertainment—is sadly still nonviable as the the U.S. continues to navigate through the pandemic. Clipping., however, has seemingly come to save this season by delivering the follow-up to its horror-industrial hip-hop haymaker, There Existed an Addiction to Blood. Visions of Bodies Being Burned is a sequel, of sorts.
Visions of Bodies Being Burned
clipping.
Sub Pop Records, Oct. 23
8/10
Much like the previous album, Visions of Bodies Being Burned explores horror as a thematic force—with references to iconic horror films alongside the distorted electronic and industrial sound for which William Hutson, Jonathan Snipes and Daveed Diggs are known. Well, in Diggs' case, it's the other thing for which he's known.
Clipping. delivers a series of captivating songs that are equally unsettling. Diggs displays his talent as an MC and a visual storyteller due to his detailed writing. Opening track "Intro (VOBBB)" begins with a booming ambient quality, while a series of sinister cranks and clanging can be heard in the background. Diggs begins his verse by hitting a variety of distinct cadences, previewing what's to come. The track closes with heavy and abrasive distortion evocative of a storm or a swarm of bees.
Speaking of which, "Say the Name," the lead single, samples Geto Boys' classic "Mind Playing Tricks On Me" with a chopped-and-screwed intro citing the lyrics from Scarface's verse: "Candlesticks in the dark, visions of bodies being burned." This sets the ominous tone for the track, on which Diggs amalgamates elements of horror stories like "Candyman" and "Rosemary's Baby" for a truly morbid affair.
The funky bass line paired with clapping snares and Diggs' cool and calm flow give the track a slick quality that's bound to stir something inside listeners. His sinister lyrics paint a vivid picture of rust-coated iron gates, the stale warm air and damp streets of the nightmare he's conjured. "The streets bleed syrup, the bees love it/ They coming on a swarm/ And they raining on your college-ass disco," he raps.
On the next song, "'96 Neve Campbell," Diggs raps with distorted audio—as if you're listening to an old cassette tape. The song begins with intense banging on a door to get your blood pressure up a notch. Synths, deep bass lines and clapping snares recall John Carpenter's hotter film scores. Guest rappers Cam & China go off with aggressive verses of their own.
"Something Underneath" opens with an ambient rumbling that's perforated with intense screeching sounds. The tenacity with which Diggs spits is chest-pounding. It's as if you're being chased by the music. "Make Them Dead" takes on a politically charged undertone, not quite as intense as clipping.'s recent foray into the politics of police brutality. "She Bad" further establishes the commitment to the group's cinematic approach, as the lyrics almost perfectly describe the setting of Sam Raimi's "Evil Dead."
"Pain Everyday" is cold with the sounds of water dripping and metal clanging. That's paired with a pulsating synth melody to create a claustrophobic quality. The song follows a man who was lynched and his pursuit of vengeance on those who murdered him by haunting them until insanity drives them to kill themselves. It's brutal and disquieting, and speaks to the painful and ugly history of American racism.
"Check the Lock" follows a paranoid drug dealer who lives in constant fear for his life. Clacking wood and pinging metallic tones give the track a dilapidated feel. Diggs' verses here stand with some of his best, such as on "Story 2." We're granted insight to the crumbling psyche of the main character's mind: "Hand on the center console with the pistol/ Tinted black, got the window right/ Always shoot the gap at the yellow light/ Bag of little yellow pills for the nerves/ But it makes it even worse when the Xanny's don't work."
The vicious and visceral "Looking Like Meat," featuring Ho99o9, provides heavy reverberated and distorted synths, blasting over some of the most bloodthirsty bars outside of a vampire getting out of couple's therapy.
"Body for the Pile" re-employs the ambient heavy thumping synths from the beginning of the album, contrasted with heavy electronic distortion. Diggs once again details a grizzly tale about the murders of three cops with graphic detail.
The only drawback that the album faces comes on the final two tracks, "Enlacing" and "Secret Place." The former takes a more traditional trap/house vibe and the latter an ambient and meditative piece with birdsong with the occasional distorted electro-riff. Clipping. once again manages to subvert the stereotypical trends of the horrorcore sub-genre of hip-hop, as it uses unsettling elements to tantalize audiences with genuine scares and quality insights about society—just like the best horror films.
Follow editor Tim Hoffman at Twitter.com/hipsterp0tamus.