ALBUM REVIEW: Joji transcends and transforms on 'Nectar'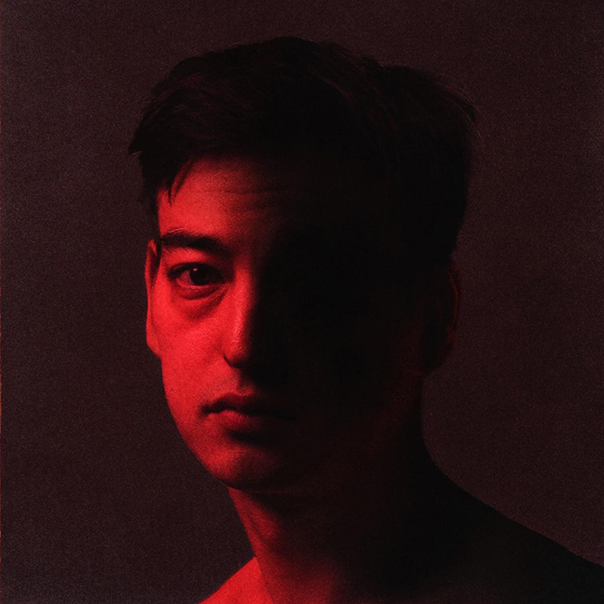 The depressive R&B of 2017's In Tongues EP and 2018's Ballads 1 established Joji with his own unique feel. However, with the notable exception of "Slow Dancing In The Dark," much of it amounted to potential rather than a definitive well-rounded statement. Then again, Joji's demure, unfiltered persona seemed to be his shtick until "Sanctuary" dropped—begging the question of whether a more glossy, high-fi album would come at the expense of his unique approach. The answer came with "Run," which imparted just the right amount of grit to his tighter, slicker leaning. With sweeping dynamics, remarkable vocal chops and a shredding guitar solo, the song set the bar high for the rest of Nectar. This outing keeps the hits coming, meriting its 18-track length.
Nectar
Joji
88rising Records/12Tone Music, Sept. 25
9/10
The ethereal melancholy of Joji's previous work didn't translate so well into up-tempo songs until "Gimme Love," which seamlessly divides into an infectious synth-pop banger and sweeping orchestral crescendos. In the same way, the funky bass playing and drumming of "Daylight" carry the song to a big chorus. It's the perfect fit for spirited contributions from Diplo. The song provides more proof that a guitar-oriented sound can suit Joji well, as explosive strains and orchestral ornamentation prove his worth within a more voluminous context.
Opener "Ew" could be compared to a modern R&B take on Sufjan Stevens, as Joji's vocal layerings remain as impressive as the lush symphonic overtones. It's frankly astounding that Joji could go from sad-boy lo-fi to such grandness, but his presence as a performer has clearly risen to the occasion. The crazy part is how cuts like "Modus" and "Tick Tock" can reign in these expansive arrangements into a more familiar low-volume trap. 
Hearing the rattling hi-hats, cracking backbeat and sub-bass of the former coincide with swelling strings is one thing, but Joji's mastery of using his voice as an instrument has never been more apparent than on the latter cut. His baritone flow becomes the perfect foil for the buoyant falsetto harmonies. You almost forget the whole song is founded on one-note guitar vamping. Even the 90-seconds-long "Upgrade" benefits from this increased sense of scope, delving back into Joji's more minimalistic past. His piano chops have clearly seen an upgrade as well, considering the tumbling chords that open the cut before the pristine ukulele plucking.
Joji openly distances himself from autobiographical music, which plays into the more universal appeal of a cut like "Mr. Hollywood." As out-of-tune piano gives way to dreary synths and a whipping snare, Joji takes the perspective of one waiting for the wayward playboy: "We don't have to love each other right/ We just gotta make it through the night." Similarly, "Like You Do" avoids deceleration when dealing with a recognizable trope of recognizing no one can "love me like you do," if only because Joji knows how to use the breadth of his vocal range to tell a rapturous story. His dramatic chord progressions and full-bodied voice don't hurt, either—he's actually opening his mouth now!
"Pretty Boy" finds Lil Yachty sounding good for the first time since his feature with DRAM on 2016's "Broccoli." This goes to show how infectious Joji's artistry has become. The song elevates emo rap tropes with noisey, oddball feedback stabs and a Post-Malone-ish hook that actually invites repetition for 97 seconds. In fact, one of the best aspects of Nectar is its well-rounded structure and thoughtful instrumentation. "High Hopes" and "Normal People" have their respective vibes with earthy acoustic guitar arpeggios and snap-track-driven mood music, but Omar Apollo and Rei Brown find their footing in the intuitive beats, giving interesting spins on Joji's rapped/sung motifs.
Considering the production credits, which range from Kenny Beats to Justin Parker (Lana Del Rey), the uniform nature of Nectar's sound is admirable in and of itself. The extra cooks in the kitchen allow the bedroom pop bounce of "NITROUS" to succeed where of 2017's "Can't Get Over You" failed. The song's brittle synths and muted backbeat prove once more how easily Joji can shed his forlorn downtempo without sounding forced.
BENEE comes through with some earworm trap-R&B flows on "Afterthought," but also contends with Joji's dense harmonies. The way Joji lets his guests have their way with his songs speaks to the collaborative nature of his work. It's less about his persona than it is about finding unique sonic flavors. Nowhere is this more apparent than on"Reanimator," on which Yves Tumor develops an IDM labyrinth. It even seems to sample Joji's own voice! This carries over onto the house beat and warm synths of "Your Man." The track lands Nectar with a bight, syncopated pulse. "Don't be down when it's over," Joji sings in vocoded a cappella—as if he's inviting listeners to take the journey with him again.
Joji has undergone quite a journey of self-discovery since he redoubled his musical pursuits, and this album makes it crystal clear how far he has come. Nectar might not have the stripped-back hush of his earlier material, but it absolutely sounds like something Joji has been working toward since he first put his mind to music. Taken as a chart-topping album, it more than succeeds. Taken within the context of Joji's career, it's a triumph.
Follow Max Heilman at Twitter.com/madmaxx1995 and Instagram.com/maxlikessound.