Review: Lisa Gerrard and Jules Maxwell of Dead Can Dance get gauzy on 'Burn'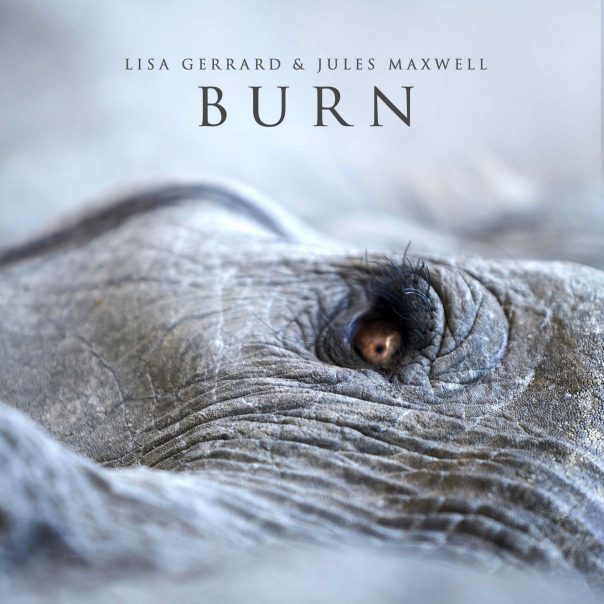 Certain musical experiences can mimic religious ones. Sometimes, when we curl up somewhere soft and listen to beautiful music, life itself can begin to seem magical. Something about the way the sounds bloom between our ears and our minds lifts us out of the ordinary and into a transcendent realm. Lisa Gerrard and Jules Maxwell's latest collaboration, Burn, serves as a portal between our world of potato chips and mildew stains, and the lush sonic bliss of another.
Burn
Lisa Gerrard and Jules Maxwell
Atlantic Curve, May 7
7/10
Lisa Gerrard has been inhibiting the reuptake of serotonin as vocalist and founding member of the Australian lush-core duo Dead Can Dance for four decades. The band's velvety minimalism blends baroque strings and operatic vocals with synthesizers, weird percussion, and non-Western musical traditions. Along with other 4AD labelmates like Cocteau Twins and This Mortal Coil, Dead Can Dance provided much of the soundtrack for the caped and veiled goth movement of the '80s and '90s. Irish theater composer Jules Maxwell has served as Dead Can Dance's keyboardist since 2012 and wrote music with Gerrard for The Mystery of the Bulgarian Voices (Le Mystère des Voix Bulgares).
In fact, the original recording of Le Mystère des Voix Bulgares album (released in 1975 and passed around on old cassettes by notable goths like Bauhaus' Peter Murphy) is Burn's closest point of comparison. The atmospheric and exotic chorale music featuring perfectly harmonized, wavering melodies certainly influenced the vibe of the album. But Lisa Gerrard, Jules Maxwell and the album's producer, James Chapman, augment its silky vocal washes with minimal electronic grooves and synthesized backing bleeps and boops.
The album's opener, "Heleali (The Sea Will Rise)," opens with dramatic strings and Gerrard's sumptuous vocals, but without discernable lyrics the song is gauzy and mysterious, inviting listeners to overlay their own spiritual quest over the nebulous emotions dripping from the stereo speakers. "Noyalain (Burn)," the album's first single, feels warlike and future primitive, as male and female voices chant over the electronic groove. The music is cinematic, perfect even for some dramatic shots of a loaf of bread or piece of fruit in a TV commercial. "Deshta (Forever)," with its esoteric percussion and eerie synthesizers, is reminiscent of Peter Gabriel's soundtrack for "The Last Temptation of Christ."
But the album doesn't just offer a variety of sedate religious experiences. Some of the songs have more pronounced and danceable grooves, such as "Aldavyeem (A Time To Dance)," which pops with electronic percussions. Kick drums emerge on "Orion (The Weary Huntsman)," while "Keson (Until My Strength Returns)" gives listeners a rhythm to which they can tap their toes. The album's relatively short songs feel like pop tunes from an alternate universe where everybody is simply too blissed-out to sing along. The mysterious languages and instrumentation add to the otherworldly feel.
Jules Maxwell and Lisa Gerrard have commissioned seven films to accompany the music of the album. The first video is by Polish director Jacob Chelkowski for the title track, "Noyalain (Burn)," and lends the music's intensity to a coronavirus-era examination of human touch. This blending of image and sound fits the album's synesthetic vibes perfectly. Burn is like a mobile tabernacle that can simultaneously turn any sound system into both dance floor and chapel.
Follow writer David Gill at Twitter.com/songotaku and Instagram/songotaku.