ALBUM REVIEW: Madison Beer alive and kicking after decade on 'Life Support'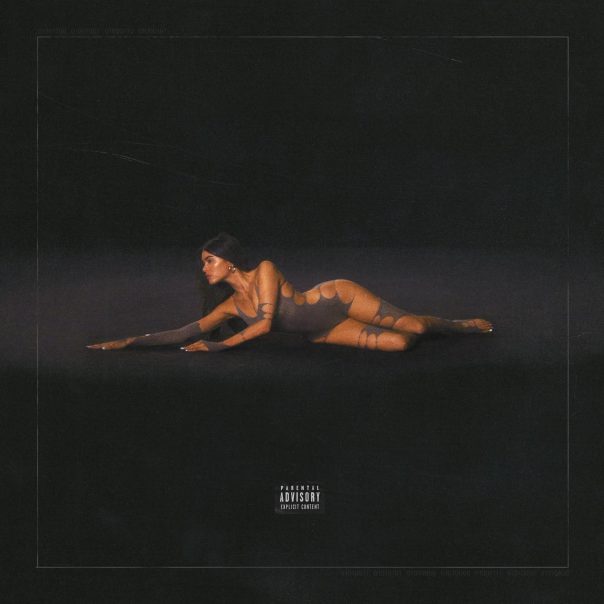 Madison Beer has been waiting a lifetime to release her debut album. The 21-year-old pop singer-songwriter got her record deal almost a decade ago, after posting videos of covers to YouTube and getting the attention of Justin Bieber. Despite all that promise, the moment never arrived and whatever she'd written never surfaced. In the years that followed, Beer switched labels, released a handful of songs, collaborations and an EP, but never a complete body of work. That all changes with Life Support. Released nine years to the day of her original YouTube post, it's a surprisingly mature, eclectic and smart pop record.
Life Support
Madison Beer
Epic, Feb. 26
8/10
Following dramatic wordless vocal intro "The Beginning," the album unfolds with haunting stomper "Good in Goodbye." Madison Beer spells it out throughout the track with the refrain, "You put the 'over' in lover, put the 'ex' in next/ Ain't no 'I' in trouble, just the 'U' since we met."
She casts a wide net of influences that create her sound. There's some Ariana Grande and Rhianna, but also some alternative and classical nuances that give Madison Beer her own individuality in a genre that can often be difficult to distinguish yourself. No clearer are those influences evident than on the transition from ethereal and atmospheric orchestral ballad "Default" into the bass-heavy pulse of "Follow the White Rabbit." The trippy, fuzz-tone bass attacks with a staggered stop/start builds into an expansive wall of sound. The song is weird, compelling, unpredictable and one of the album's strongest tracks.
Tracks like "Effortlessly" fall closer to a Grande-influenced R&B ballad, with an orchestral feel. Beer wanted to distinguish herself from her big anthemic tracks with a more well-rounded sound and this track feeds nicely into that realm. She has an impressive vocal range, from a quiet whisper to a confident upper register. "Stay Numb, Carry On" is a slick, restrained track that falls right in the tight grove of the the backbeat. "My mind gets dark and ominous/ Can't change it that's just how it is/ At least I'm being honest/ No lie" she sings about letting go of the bitterness and hiding feelings in the aftermath of a broken relationship.
The synth-heavy "Blue" leans heavier into alt-pop. "I know when to run/ When my makeup does," Beer sings on a simple but effective lyric. It's a refrain she repeats a cappella when the beat drops at the end. There's an effective transition to "Interlude," a vocal interlude heavy on orchestral drama.
"Homesick" brings one of Life Support's quieter moments. It's a calm and introspective acoustic ballad with fewer of the bells and whistles of the big production that precedes it— and even has a cameo by Ricky and Morty! "Selfish" provides an effective tag-team of ballads. This song is particularly interesting because the vocal melodies are unexpected and offer a fresh take on the pop vocal ballad.
"Sour Times" fuses '90s and modern alt-pop, complete with choppy production. The energy ramps back up for the anthemic kiss-off romp "Boyshit." The track mixes horns and synths alongside Beer singing, "I don't speak Boyshit/ You're always coming back with your love's poison/ So I think I would rather just avoid it."
She then changes her lyrical tune on "Baby," a confident love song.
"Stained Glass" features one of the album's best loops, a heavy but raw drum backbeat with synths and electric guitar that make for an infectious and memorable track. Beer simplifies things on "Emotional Bruises," a bluesy ballad about an on-again, off-again relationship and the mental roller coaster it takes. "Everything Happens For A Reason" then recalls "Alice In Wonderland" and fuses all of her sounds and styles on Life Support to make for a ballad that's equal parts throwback and contemporary.
It may have been years in the making, but Madison Beer's first album is worth the wait for pop fans.
Follow writer Mike DeWald at Twitter.com/mike_dewald.