ALBUM REVIEW: Pale Waves combine swagger and melancholy on 'My Mind Makes Noises'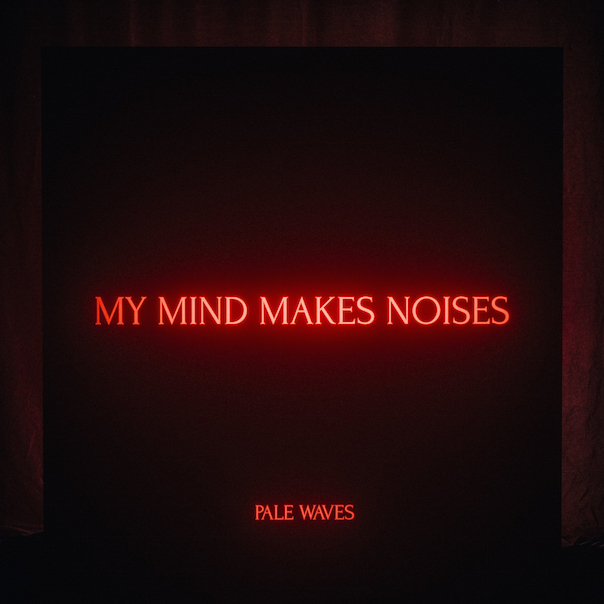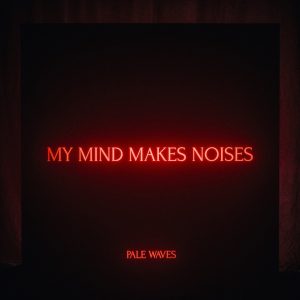 England's Pale Waves are having a big year. Riding the success of breakout single "There's a Honey," the Manchester quartet released its debut EP, All The Things I Never Said, along with a slew of singles in advance of full-length record My Mind Makes Noises. The band owes some of its success to collaborating with The 1975. That group grew to prominence in Britain before becoming superstars in the U.S. Apart from touring with The 1975, Pale Waves' indie emo-pop sound is a direct reflection of working with frontman Matty Healy. He produced the Pale Waves' early singles and his influence extends across their debut LP.
My Mind Makes Noises
Pale Waves
Sept. 14
Lead singer Heather Baron-Gracie emits a vulnerable swagger reminiscent of Healy, wearing her heart on her sleeve without becoming sappy or desperate. Opener "Eighteen" sets this tone with heavy synths and crunchy guitar riffs, while powerful vocals combine to create an anthemic, yet raw and emotional sound.
The song's lyrics act as a microcosm for the entire record, as Baron-Gracie proves her ability to craft straightforward but poetic lyrics. Reminiscing on the past, she croons, "I was 18 when I met you/ Poured my heart out/ Spilled all my truth/ I finally felt like I could feel for the first time." This simple sentiment, combined with her earnest delivery, allows listeners to connect with Baron-Gracie and feel her emotion. She describes what sounds like a passionate first romance, but her pleading tone also captures the despair of lost love. My Mind Makes Noises explores love in all of its iterations, from the bliss of high school infatuation to the heartbreak of unrequited love and everything in between.
On "Came in Close," Baron-Gracie pines over a potential lover, hoping against hope to become more than friends. Here and elsewhere she describes an attraction that is borderline obsessive, recalling Pale Waves' aptly named earlier track, "My Obsession." This all-consuming affection seems to both thrill Baron-Gracie and tear her apart. Pitched-up synths and a host of background electronics create a glamorous pop sound sitting beside grittier punk rock elements, including a menacing bass line and aggressive drumbeat, crossing the Cure and Paramore.
Pale Waves' catchy balladry is both the band's biggest strength and weakness. While there's no denying the songs' infectious feeling, few of them feel different or distinctive. Luckily, "When Did I Lose it All" provides a welcome break from the formula halfway through the LP. Its  slower tempo and slightly stripped-back aesthetic give Baron-Gracie's vocals more room to shine.
The following "She" feels cut from the same cloth. Spacious synths and percussion remain true to Baron-Gracie's candid meditation on heartbreak. She gets straight to the point, singing, "Staring at myself, you weren't satisfied enough/ So you fucked somebody else." This unashamed approach to talking about love grounds Pale Waves somewhere in the realm of emo, despite the glitzy pop sheen that abounds on the album.
There are some highlights on the last third of the record, including groovy and clever single "Television Romance" and hard-hitting "Black." The latter is a punk-inspired jam that's surely a favorite in concert. Gentle instrumentation gives way to thunderous drumming and raucous guitar work.
My Mind Makes Noises is largely a success because of Baron Gracie's affecting melancholy and charisma. The album is packed with emphatic hooks and danceable pop beats, and its easy to relate to Baron Gracie's reflections on love. A bit too dense at 14 tracks and repetitive at times, a leaner and more diverse approach would have done wonders for Pale Waves. Still, My Mind Makes Noises is a lot of fun and generates anticipation for the band's next move as it continues to grow its American following.
Follow writer Matthew Eaton at Twitter.com/MattnSoCal.